Convenient Elan Yacht Shipping Services
Shipping Elan yachts requires a company with years of experience like Heavy Haulers. We've been transporting Elan yachts for more than a decade now. Our Elan yacht shipping services are of an industry leader. We take our time when handling any Elan yacht to ensure that they get to the owner safely. We transport new and used Elan yachts everywhere in the country and internationally. For any Elan yacht we transport, we ensure it's fully insured and has the needed paperwork. For the large Elan yachts that are already in their own trailers, we offer power only shipping services. We send our drivers who hitch them and transport them to the destination given.
Elan was started in 1945 in the northwestern part of the Slovenian Alps which was at the time known as Yugoslavia. It started by being called Worker's Ski Cooperative. In 1949, it diversified into boat building making kayaks and canoes. When civil war struck the country, Elan was the only company that survived. The company has won many awards including the European Yacht of the Year. In 2017, the company's Elan E4 won the Sail Magazine's prestigious Best Boat Awards. In the 1970s, Ingemar Stenmark who is one of the greatest ski champions of all time won the Alpine Ski World Cup using a ski made by Elan.
Elan Yachts Shipping Services at Affordable Rates
At Heavy Haulers, we transport every model of yacht produced by Elan. We ensure that they are delivered in the very condition that we received them in. Our Elan boats shipping services are available at affordable rates. A dedicated specialist plans and follows up with your Elan yacht transport to ensure it's safely delivered. We offer free shipping estimates to clients in need to transport an Elan yacht. To speak to one of our agents, contact us today through (754) 732-0936.
HEAVYHAULERS.COM
START YOUR SHIPMENT TODAY!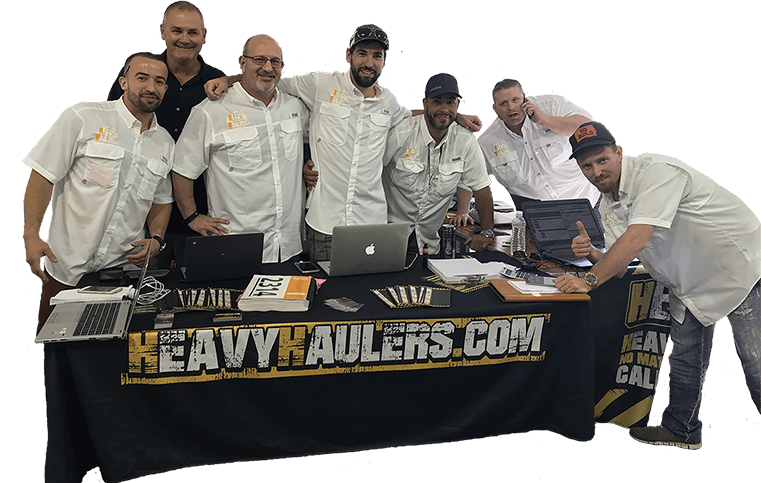 We Are Ready To Help You Haul Your Equipment!
Looking For Transport
With a Specific Trailer?

Max Weight: 150,000+ lbs. | Main Deck Length 29 ft.
| Well Width 8.5 ft. | Legal Height Limit 11.6 ft.

Max Weight: 48,000 lbs. | Max Length 53 ft.
| Max Width 8.5 ft. | Max Height 8.5 ft.
Max Weight: 48,000 lbs. Max Length 53 ft. |
Max Width 8.5 ft. | Max Height 11 ft.
Max Weight: 45,000 lbs. | Max Length 29 ft.
| Max Width 8.5 ft. | Max Height 11.5 ft.
We Can Ship Your Equipment Anywhere in the
US, Canada, and Mexico
Heavy Haulers Pilot Car Services
Are you looking for a reliable pilot car
for your transport?
Get Started
See what you need?
Call us for a FREE Shipping Estimate at (800) 908-6206