Transporting Fountain Boats Domestically and Internationally
When shipping Fountain boats, we put all our resources into use to ensure that they get to the owner safely and on time. Our specialists plan the shipment from the beginning to end. They ensure your Fountain boat is fully insured before it's dispatched. They also recommend the trailer to be used based on the Fountain boat being shipped. For the small Fountain boats, we load them on the trailer using cranes. However, the large Fountain boats that come in their own trailers and cannot be loaded on trailers, we offer power only shipping services. We send our drivers who hitch them and transport them to the drop off location given.
Fountain was started by Reggie Fountain Jr. in 1979. The company grew to be one of the most respected in performance boat history and has sold more than 10,000 boats making more than $1 billion in sales. Fountain was bought by Iconic Marine Group together with Donzi Marine and Baja Marine. The company continued to make boats at the Fountain Powerboats facility on the Pamlico River in Washington, NC. Iconic Marine Group decided to sign Reggie Fountain II as their consultant. Reggie Fountain II got into the first boat race at the age of 14. He became a professional world boat racer and in the second year, he set two world records.
Shipping New and Used Fountain Boats
We transport all models of boats manufactured by Fountain. We transport new and used Fountain boats locally and internationally. Our door to door and port to port Fountain boat shipping services are available at affordable rates. Our shipping cost is all inclusive. We offer each of our clients a specific specialist who follows up on their shipment until the Fountain boat is safely delivered. We ensure each Fountain boat is delivered safely and on time. To transport a Fountain boat, contact us today through (754) 732-0936.
HEAVYHAULERS.COM
START YOUR SHIPMENT TODAY!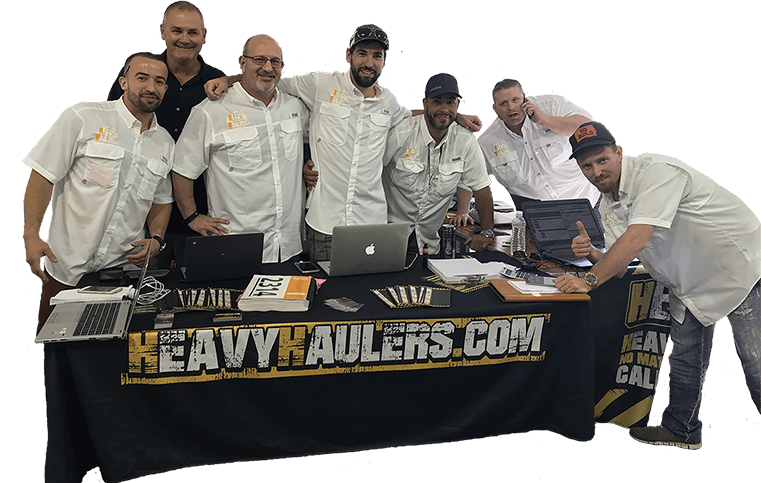 We Are Ready To Help You Haul Your Equipment!
Looking For Transport
With a Specific Trailer?

Max Weight: 150,000+ lbs. | Main Deck Length 29 ft.
| Well Width 8.5 ft. | Legal Height Limit 11.6 ft.

Max Weight: 48,000 lbs. | Max Length 53 ft.
| Max Width 8.5 ft. | Max Height 8.5 ft.
Max Weight: 48,000 lbs. Max Length 53 ft. |
Max Width 8.5 ft. | Max Height 11 ft.
Max Weight: 45,000 lbs. | Max Length 29 ft.
| Max Width 8.5 ft. | Max Height 11.5 ft.
We Can Ship Your Equipment Anywhere in the
US, Canada, and Mexico
Heavy Haulers Pilot Car Services
Are you looking for a reliable pilot car
for your transport?
Get Started
See what you need?
Call us for a FREE Shipping Estimate at (800) 908-6206