Galeon Yachts Shipping Services with an Industry-Leading Company
We have the experience and resources to transport Galeon yachts all over the world easily. Whether transporting a new or a used Galeon yacht, Heavy Haulers is the go to shipping company. We pay attention to the details and ensure that Galeon yachts are handled with utmost professionalism. When transporting Galeon yachts, we ensure they are fully insured and have the right paperwork. When our specialists identify the trailer to transport a Galeon yacht, we use our cranes to carefully load it accurately. When transporting large Galeon yachts, we apply for the shipping permits.
Our Galeon yachts power only shipping services are available for the ones that are already in their own trailers. Heavy Haulers offers the best Galeon yachts shipping services.Galeon was started in 1982 and has remained to be a privately owned company manufacturing luxury yachts and motorboats. It's one of the leading boat manufacturers in Europe with over 1400 employees and 250,000 square feet of production and assembly halls. Architects Tony Castro or Roberto Curto ensure that Galeon yachts stay at the top when it comes to designs. Let's get started! (754) 732-0936
Transporting Galeon Yachts Anywhere in the U.S. and Delivering On Time
Galeon yachts are between the sizes of 40 to 78 feet. Some of the Galeon yachts models include 300 FLY, 405 HTS and 310 HTC. We transport all the Galeon yachts at affordable rates and fast. Our drivers are professionals and know the best routes to take to ensure that they deliver Galeon yachts on time. We offer door to door and port to port Galeon yachts shipping services. Our Galeon yachts shipping services are reliable and efficient. We assign your Galeon yacht shipment to a specific specialist who will follow up until it's delivered safely. You can call the specialist at any time of the day. To get a Galeon yacht free shipping estimate, contact us today through (754) 732-0936.
HEAVYHAULERS.COM
START YOUR SHIPMENT TODAY!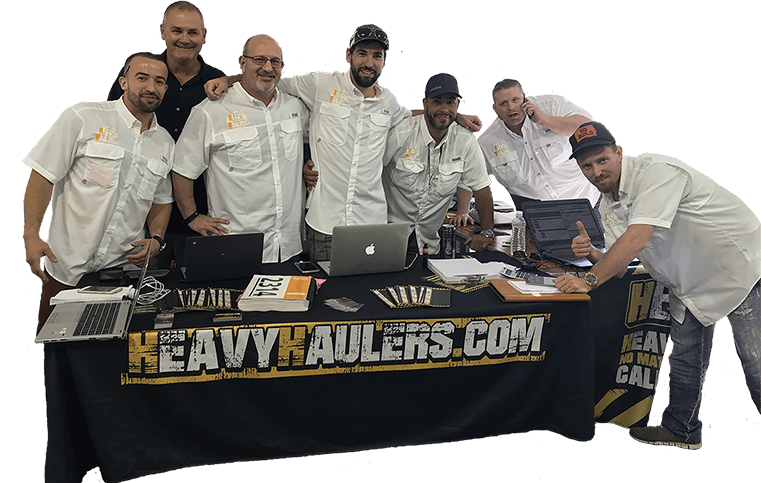 We Are Ready To Help You Haul Your Equipment!
Looking For Transport
With a Specific Trailer?

Max Weight: 150,000+ lbs. | Main Deck Length 29 ft.
| Well Width 8.5 ft. | Legal Height Limit 11.6 ft.

Max Weight: 48,000 lbs. | Max Length 53 ft.
| Max Width 8.5 ft. | Max Height 8.5 ft.
Max Weight: 48,000 lbs. Max Length 53 ft. |
Max Width 8.5 ft. | Max Height 11 ft.
Max Weight: 45,000 lbs. | Max Length 29 ft.
| Max Width 8.5 ft. | Max Height 11.5 ft.
We Can Ship Your Equipment Anywhere in the
US, Canada, and Mexico
Heavy Haulers Pilot Car Services
Are you looking for a reliable pilot car
for your transport?
Get Started
See what you need?
Call us for a FREE Shipping Estimate at (800) 908-6206