Convenient Grand Soleil Yachts Shipping Services
We've been shipping yachts made by Grand Soleil Yachts for more than a decade now. Our Grand Soleil yachts transport has become more efficient over the years. When shipping new or used Grand Soleil Yachts, we ensure they're fully insured and every requirement is met. We load Grand Soleil yachts to our modern trailers using cranes because they are more accurate. Our specialists are professionals who decide the type of trailer to use when transporting Grand Soleil boats based on their specifications. When it comes to the large Grand Soleil yachts that come in their own trailers and only need to be hitched for transport, we offer power only shipping services. Our drivers hook them up and transport them to a destination of choice at affordable rates.
Grand Soleil was started in 1973 in Bologna, Italy. Initially, it was known as Cantiere Pardo Pardo. Their aim was to manufacture regatta boats with the best possible performance and innovative design. With over 40 years of history, Grand Soleil's style has left a mark in the history of modern sailing. They've been producing yachts with care and passion. Each Grand Soleil yacht is unique which makes them one of the top producers globally. Grand Soleil yachts range between the sizes of 34 to 81 feet. Call today! (754) 732-0936
Transporting Grand Soleil Yachts Anywhere in the U.S.
At Heavy Haulers, we transport all the models of Grand Soleil yachts anywhere in the country and internationally at affordable rates. We guarantee our clients safe and timely Grand Soleil yacht shipping services. Regardless of the size or shape of the Grand Soleil yacht we are shipping, we get the job done. Our drivers are professionals who know the best routes to take so that they can get to our clients' drop off location on time. To get a free Grand Soleil yacht shipping estimate, contact us today through (754) 732-0936.
HEAVYHAULERS.COM
START YOUR SHIPMENT TODAY!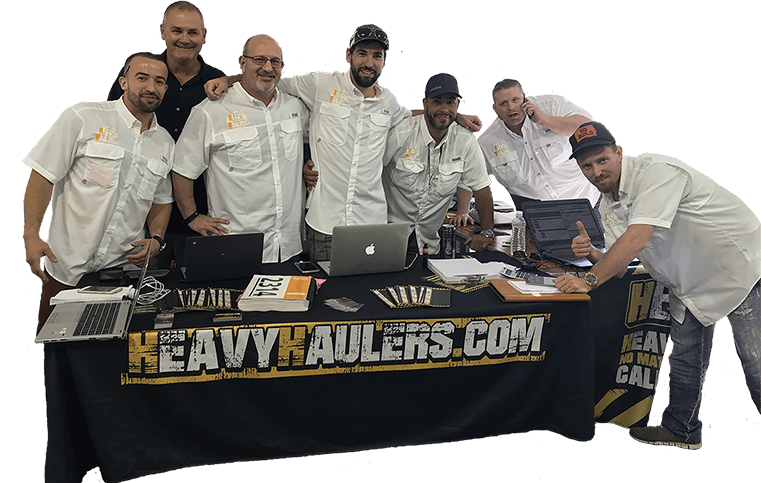 We Are Ready To Help You Haul Your Equipment!
Looking For Transport
With a Specific Trailer?

Max Weight: 150,000+ lbs. | Main Deck Length 29 ft.
| Well Width 8.5 ft. | Legal Height Limit 11.6 ft.

Max Weight: 48,000 lbs. | Max Length 53 ft.
| Max Width 8.5 ft. | Max Height 8.5 ft.
Max Weight: 48,000 lbs. Max Length 53 ft. |
Max Width 8.5 ft. | Max Height 11 ft.
Max Weight: 45,000 lbs. | Max Length 29 ft.
| Max Width 8.5 ft. | Max Height 11.5 ft.
We Can Ship Your Equipment Anywhere in the
US, Canada, and Mexico
Heavy Haulers Pilot Car Services
Are you looking for a reliable pilot car
for your transport?
Get Started
See what you need?
Call us for a FREE Shipping Estimate at (800) 908-6206