Worry-Free Oversize Crate Transport
At Heavy Haulers, we deploy heavy capacity trailers for large dimension and oversize crate transport. For over a decade, we have dominated the North American freight shipping sector and expertise in many areas, including shipping oversize crates. We have a team of logistics experts that are ready to take on the task, so you don't have to worry about the details.
When a shipment crate exceeds the diminutions that are set by state regulations, it becomes an oversize load. At Heavy Haulers, oversize crate shipping is a specialist division with the knowledge and experience to get it done right. A Heavy Haulers dispatch manager will arrange a load permit for oversize crate interstate shipping or through the borders to Canada and Mexico.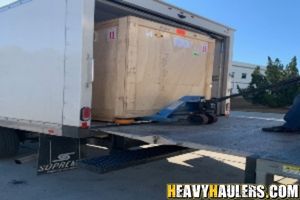 Contact Our Expert
Shipping Specialists
(800) 908-6206
A freight crate exceeding the width of 8 feet 6 inches and an overall height of more than 13 feet 6 inches is considered oversize in some US states, Mexico and Canada. Heavy Haulers handles crated shipments that are more than 80,000 pounds gross weight for shipping. We pick up and drop off oversize crate consignments in any location and will be with you within an hour of your toll-free dispatch call.
After an expert determination, a team member selects the correct graded, insured, and tested trailer for oversize crate transport. Cargo handling equipment such as cranes, forklifts or tow wreckers may be involved in the loading or unloading of your oversize crate onto our flatbed, drop decks or double step deck trailers.
Oversize Crate - Cost-Efficient Transport by Heavy Haulers
An affordable shipping solution is available from Heavy Haulers where we handle your oversize crates responsibly. Every trailer crew and logistics operator keeps the safety of your cargo, the public, and the environment as a top priority. Call now and get a free quote. (800) 908-6206
See what you need?
Call us for a FREE Shipping Estimate at (800) 908-6206
Looking For Transport
With a Specific Trailer?

Max Weight: 150,000+ lbs. | Main Deck Length 29 ft.
| Well Width 8.5 ft. | Legal Height Limit 11.6 ft.

Max Weight: 48,000 lbs. | Max Length 53 ft.
| Max Width 8.5 ft. | Max Height 8.5 ft.
Max Weight: 48,000 lbs. Max Length 53 ft. |
Max Width 8.5 ft. | Max Height 11 ft.
Max Weight: 45,000 lbs. | Max Length 29 ft.
| Max Width 8.5 ft. | Max Height 11.5 ft.
HEAVYHAULERS.COM
START YOUR SHIPMENT TODAY!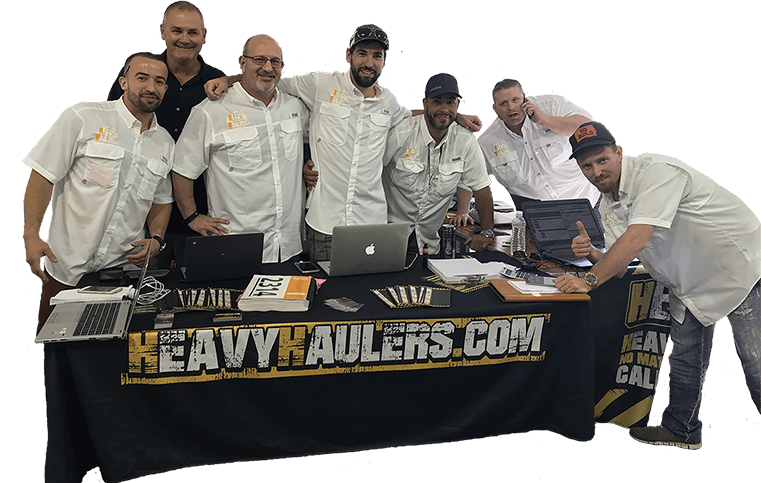 We Are Ready To Help You Haul Your Equipment!
See what you need?
Call us for a FREE Shipping Estimate at (800) 908-6206