Comprehensive Single Roll Crusher Trucking Transport
Heavy Haulers can ship your single roll crusher anywhere in the US, Canada, and Mexico. We have a vast fleet of long haul transportation at our disposal. Whether you need to transport a single roll crusher or five single roll crushers, we have the transport network available to support you. Heavy Haulers can ship a variety of standard size construction equipment, although we thrive at the challenge of oversize single roll crusher trucking. We utilize experienced project managers to coordinate transport projects that, at first glance, may seem tough to handle, but for Heavy Haulers, it's a cinch!
Our comprehensive range of single roll crusher trucking services provides you with the opportunity to let someone else handle all of the logistics, including the paperwork, the permits, scheduling, and the manual labor associated with long haul shipping. With door-to-door shipping available, why waste time and energy arranging your own transportation between job sites? Call one of our representatives and let us handle it for you. (800) 908-6206
Contact Our Expert Shipping Specialist's
(800) 908-6206
Using and Shipping Single Roll Crushers Correctly
A single roller crusher can reduce coal, salt, clay, limestone, and other minerals to cubical products that are easier to dispose of. If you're working in the mining or power generation industry, or have simply been tasked to excavate a particular site, roll crushers are a valuable tool at your disposal. Valuable tools at our disposal make us one of the most experienced and extensive roll crusher transport companies that you'll find nationwide.
We'll treat your single roll crushers with the TLC they deserve, as all of our single roll crusher trucking services are provided by experienced professionals with the know-how to transport your machinery. It doesn't matter to us whether you need your single roll crusher in Washington, North Dakota, Mexico, or Canada, Heavy Haulers single roll crusher trucking transport delivers to the destination you require.
How to Ship a Single Roll Crusher to U.S., Canada, or Mexico
Shipping a single roll crusher to U.S., Canada, or Mexico is simple with Heavy Haulers. Firstly, our logistics professionals will provide a free quote based on your single roll crusher shipping requirements. Secondly, we'll ensure all paperwork, permits, and legal requirements are met before loading your single roll crusher onto one of our trailers. Thirdly, we'll task an experienced driver with handling transport. Our drivers are comfortable handling a wide range of construction equipment, and with transport regulations associated with shipping single roll crushers, especially when hauling across borders into Canada or Mexico.
Common Trailer Types Available from Heavy Haulers
Heavy Haulers specializes in hauling heavy loads such as construction equipment, oil field rigging and Super Loads. We are wideload experts! We offer an extensive range of trailer choices, including:
Max Weight: 48,000 lbs. | Max Length 53 ft. | Max Width 8.5 ft. | Max Height 11 ft.




Max Weight: 45,000 lbs. | Max Length 29 ft. | Max Width 8.5 ft. | Max Height 11.5 ft.
Max Weight: 150,000+ lbs. | Main Deck Length 29 ft. | Well Width 8.5 ft. | Legal Height Limit 11.6 ft.




Max Weight: 48,000 lbs. | Max Length 53 ft. | Max Width 8.5 ft. | Max Height 8.5 ft.
HEAVYHAULERS.COM
START YOUR SHIPMENT TODAY!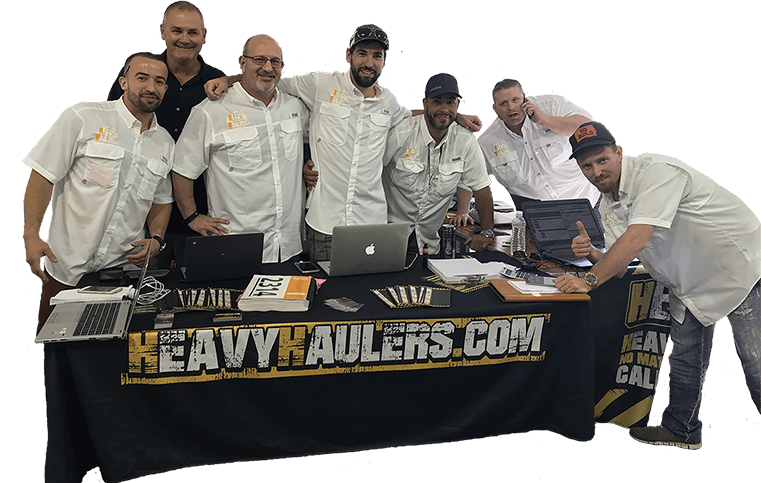 We Are Ready To Help You Haul Your Equipment!
See what you need?
Call us for a FREE Shipping Estimate at (800) 908-6206