Efficient Vertical Shaft Impactors Transportation Services
Heavy Haulers has made the shipping process of vertical shaft impactors seamless with its top-notch services. With over a decade of experience in the transportation industry, you are assured of timely and quality services for your vertical shaft impactors. We ensure that your vertical shaft impactor gets to your destination within the specified timelines.
Our company will help you choose the right trailer to load your vertical shaft impactor and secure each part to ensure your impactor arrives undamaged. Our logistics specialists handle all the paperwork for customs and weight stations to ensure your vertical shaft impactors is not caught up in the government red tapes. We also move all types of crushing machines, including hammer, mobile scalpers, cone, and gyratory. Therefore, moving vertical shaft impactors will be a walk in the park. Lastly, our drivers are licensed and insured, thus you are guaranteed a worry-free shipping experience. Call now! (800) 908-6206
Contact Our Expert Shipping Specialist's
(800) 908-6206
About Vertical Shaft Impactors
A vertical shaft impactor is a sand making machine used for fine crushing. This equipment is used in producing high-quality sand and stone for high-speed highway, municipal engineering, concrete mixing station, and hydroelectric dam construction. Vertical shaft impactors consist of a rotor, feed hopper, and a feed tube designed to create a uniform product.
It utilizes speed rather than force to break the hard rock surfaces. The earliest vertical shaft impactors were hand-held stones that offered a muscle power boost against a stone anvil. The equipment is also used to change the form or reduce the size of waste materials, hence its easily disposable and can be recycled. Heavy Haulers has fleet trucks and trailers that can haul different types of vertical shaft impactors at reasonable rates. Below are some of the common types of vertical shaft impactors that we haul:
• Baioni MV2400
• Dingli VSI Crusher
How to Ship Vertical Shaft Impactors Using Heavy Haulers
Thinking how to get your vertical shaft impactor from the manufacturing company to your doorstep? Let Heavy Haulers do the worrying for you. Our company has skilled drivers trained to transport different types of heavy machines. We provide our clients with friendly and affordable options to grow their business, Heavy haulers has heavy-duty machines with additional options such as the main conveyor variable, interlock systems, a roll-in bogie system, and metal detector fitted with standard safety features to protect your vertical shaft impactor.
No need to fret about shipping your vertical shaft impactor! We will help you every step of the hauling process! Heavy Haulers guarantees seamless vertical impactor shipping services wherever your destination. Take advantage of our seamless hauling services by reaching us online or over the phone by calling our professional customer care team. Call now! (800) 908-6206
Common Trailer Types Available from Heavy Haulers
Heavy Haulers specializes in hauling heavy loads such as construction equipment, oil field rigging and Super Loads. We are wideload experts! We offer an extensive range of trailer choices, including:
Max Weight: 48,000 lbs. | Max Length 53 ft. | Max Width 8.5 ft. | Max Height 11 ft.




Max Weight: 45,000 lbs. | Max Length 29 ft. | Max Width 8.5 ft. | Max Height 11.5 ft.
Max Weight: 150,000+ lbs. | Main Deck Length 29 ft. | Well Width 8.5 ft. | Legal Height Limit 11.6 ft.




Max Weight: 48,000 lbs. | Max Length 53 ft. | Max Width 8.5 ft. | Max Height 8.5 ft.
HEAVYHAULERS.COM
START YOUR SHIPMENT TODAY!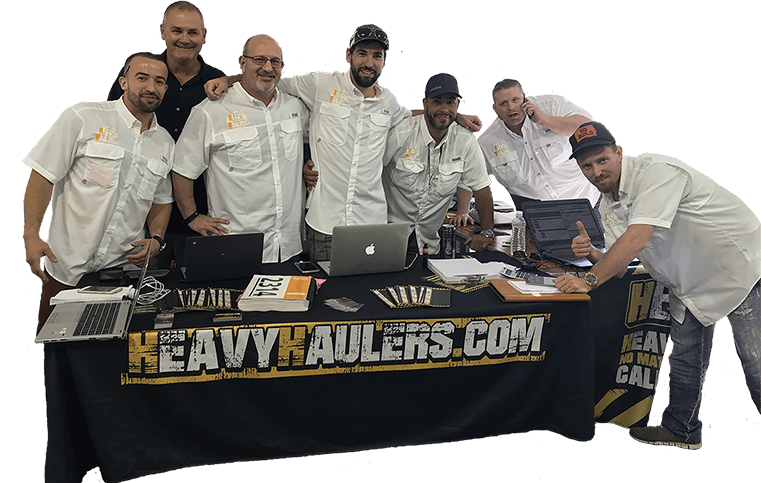 We Are Ready To Help You Haul Your Equipment!
See what you need?
Call us for a FREE Shipping Estimate at (800) 908-6206