Top Quality External Combustion Shipping
If you have decided to purchase an external combustion engine, you probably know that it is a significant investment. So if you want to transport it to a particular location, you want machinery shipping specialists to do the job. We provide External Combustion Engine transport by using a team of experts with adequate experience in the industry. Our company has been in operation for more than ten years towing oversized vehicles and equipment at our customer's convenience.
We have heavy trucking drivers in different states and cities to provide you with external combustion engine shipping conveniently. If you are looking for top-quality external combustion shipping, then we got you covered. We do not leave anything to chance, and our goal is to provide you with the kind of service we would be proud of. We are driven by the desire to ensure customer satisfaction with our clients at all levels.
Contact Our Expert Shipping Specialist's
(800) 908-6206
External Combustion Engine Uses and Transport
An external combustion engine is used to burn fuel externally. Burning of the fuel releases thermal energy, which is used in heating water to change it to steam. The steam then yields enough pressure that moves a piston back and forth inside a cylinder. It results in the movement of a vehicle's wheels and a turbine, among other mechanical devices.
We endeavor to ensure the work of hauling external combustion engines is done right. Having been in the industry for over a decade, we have the necessary tools to make sure your external combustion engine is shipped safely. With our highly skilled logistics team, you can rest assured they will gather all the required information to transport your equipment to wherever it needs to go. It's our job to pair you with an industry-seasoned driver with the capability and knowledge of moving your shipment with ease.
Common External Combustion Engines
• Steam Engines
• Stirling Engines
• Trochilic Engine
How to Ship External Combustion Engines with Heavy Haulers
We offer a trustworthy and reliable service to all our clients. With us, you can rest assured of ease access to our team of experts since we have office locations throughout the country. We transport to anywhere in the US, Mexico and Canada, so you only have to provide us with the relevant information. Shipping external combustion engines is secure with us. All you need to do is contact one of our experienced logistics coordinators available at any of our seven branches within the United States. We will take it from there, and you will be served within no time. Our external combustion engine transport company is well run and will not compromise you in any way. Be sure to contact us for free estimates at (800) 908-6206.
Common Trailer Types Available from Heavy Haulers
Heavy Haulers specializes in hauling heavy loads such as construction equipment, oil field rigging and Super Loads. We are wideload experts! We offer an extensive range of trailer choices, including:
Max Weight: 48,000 lbs. | Max Length 53 ft. | Max Width 8.5 ft. | Max Height 11 ft.




Max Weight: 45,000 lbs. | Max Length 29 ft. | Max Width 8.5 ft. | Max Height 11.5 ft.
Max Weight: 150,000+ lbs. | Main Deck Length 29 ft. | Well Width 8.5 ft. | Legal Height Limit 11.6 ft.




Max Weight: 48,000 lbs. | Max Length 53 ft. | Max Width 8.5 ft. | Max Height 8.5 ft.
See what you need?
Call us for a FREE Shipping Estimate at (800) 908-6206
HEAVYHAULERS.COM
START YOUR SHIPMENT TODAY!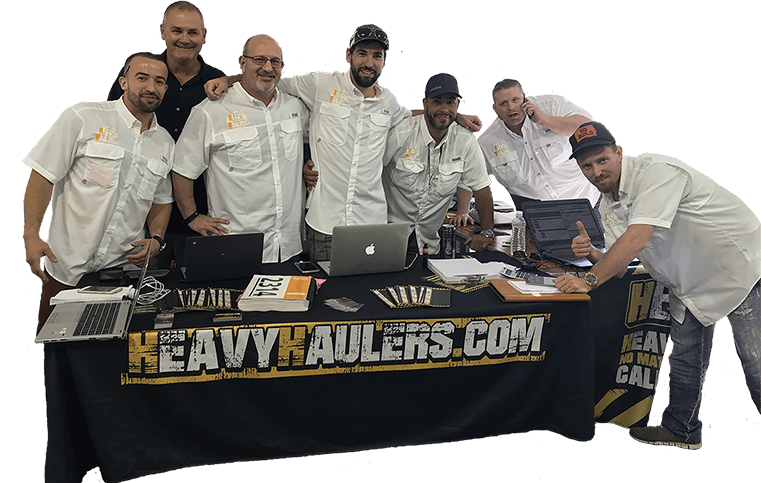 We Are Ready To Help You Haul Your Equipment!
See what you need?
Call us for a FREE Shipping Estimate at (800) 908-6206