The Best Engine Shipping Solutions Available
Heavy Haulers provides top-notch engine shipping services. A logistics agent will determine the best trailer for transport based on the size, shape, and weight of your engine. If you're shipping multiple engines at once, this can also factor into the trailer type. At Heavy Haulers we make sure to find the best engine shipping solutions at the most affordable prices. We want you to have a quality engine transport, so we go above and beyond to make sure that happens.
When shipping an engine, we put the client first. Your dedicated agent will take your goals into account. Then, we'll make the best engine transport plan to fit your needs. Whether that's shipping LTL or an oversize engine load, we'll get it done. Every detail is planned out, for the smoothest possible engine transport. When you come to Heavy Haulers, you can trust that your engines are safe. Call now for a free shipping estimate! (800) 908-6206
Contact Our Expert Shipping Specialist's
(800) 908-6206
Domestic and International Engine Transport
With over a decade of experience, we've become the industry-leading engine transport company. We ship engines across the U.S., including Alaska and Hawaii. Whether you're towing it for repairs or shipping an engine to a new owner, we're here to get it done right. We provide transport solutions that fit into your needs, and we deliver on time. Whatever the reason you're shipping an engine, we understand that this machinery is important to you. That makes it important to us. At Heavy Haulers, we provide quality hauling solutions you can count on.
We also transport engines overseas. This will require specialized permits and customs paperwork. All of which we make sure to handle for you. We offer port to port engine shipping and delivery to any country. The Heavy Haulers International Transport Team knows everything about customs and overseas logistics. We provide you with all the information you need to transport your engine safely. Let's get started! (800) 908-6206
Our Recent Engine Shipments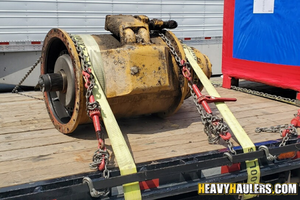 2000 Caterpillar Transmission Haul
Origin:Jenkins, KY
Destination: Hazleton, PA
Specs: 6FT. LONG, 4 FT. WIDE, 4 FT. HIGH; 7,000LBS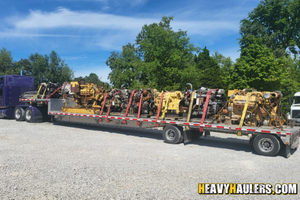 Transportation of Motors on a Step Deck Trailer
Origin:Greenville, IN 47124
Destination:Old Forge, PA 18518
Specs: Motors; 40000lbs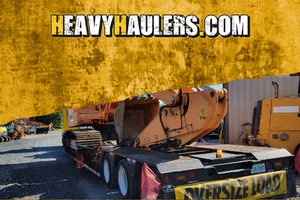 Get a Transport Quote
New
Engine Transports With Heavy Haulers
How to Ship an Engine with Heavy Haulers
Choose Heavy Haulers to ship your engine to get access to a nationwide network of trusted transport and logistics professionals. We'll assess your engine transport and match it to a suitable low-cost engine transportation service that matches your requirements. Even if it's a large, delicate piece of equipment like an aircraft engine, Heavy Haulers has experienced logistics professionals on hand that know how to deal with it. We can offer highly specialized, customizable engine shipping services. Let's get your engine shipped today! (800) 908-6206
Common Engines Heavy Haulers Transports
Diesel Engine Shipping
Diesel engines are commonly used as power generators, mechanical engines, and portable drives. Widely used in locomotives due to their superior torque, they're also found in construction equipment and have countless other industrial applications. Unlike petrol engines, diesel engines use compression ignition to ignite fuel.
Petrol Engine Transport
A petrol engine is an internal combustion engine that uses a spark-ignition, designed to run on gasoline and similar volatile fuels. Petrol engines are most commonly found in small to medium-sized vehicles in a 4-stroke capacity as they're easier to tune, and tune-up, than other types of mobile engine.
Thermal Engine Hauling
Thermal engines convert heat into mechanical energy that can be used to do mechanical work. You'll find thermal engines in steam locomotives, at thermal power stations, and used in a wide range of applications from heating to power generation, including in steam turbines and jet engines.
Electrical Engine Shipping
Electrical engines can be powered by direct current, e.g., batteries in motor vehicles, or through alternating current from a power grid, inverter, or generator. For energy conversion, electrical engines are more efficient than combustion engines, making them a great choice in applications that can benefit from greater fuel efficiency.
Aircraft Engine Hauling
Aircraft engines are large and typically use either gas turbines or lightweight pistons. Aircraft engines can be further subdivided into turboshaft, turboprop, turbofan, and turbojet. GE alone has more than 33,000 aircraft engines in service, and aircraft engines are widely used and transported worldwide.
Radial Engine Transport
Radial engines are typically used in smaller airplanes. Cylinders of a radial engine are usually mounted in a circle around the crankshaft and can vary from five to 28, depending on the engine size. Cylinders of a radial engine can also be installed in banks of two or more.
Electric Motor Engine Hauling
Electric motors are becoming more commonly used in vehicles, due to their fuel efficiency and availability. Small multi copter UAVs almost always use electric motors to function and are often used in military, law enforcement, and research applications. Turbines, power tools, ships, movers, and paper mills all benefit from electrical motors.
Motorcycle Engine Transport
Inner workings of a motorcycle engine are mostly the same as many car engines and can vary from single cylinders to four cylinders. Motorcycle engines typically have a higher RPM than car engines and require less gasoline, which can be great for people looking to make fewer stops and more fuel savings.
Car Engine Shipping
Car engines typically use either diesel or petrol fuel. Diesel engines are useful in vehicles that do a lot of towing and overtaking, while petrol engines using spark-ignition, designed to run on similarly volatile fuel, are considered more eco-friendly and a better choice for people making short journeys.
Manufacturer Shipping
Heavy Haulers prides ourselves on our versatile fleet of trucks and capable drivers that are able to transport anything, anytime, and anywhere. Whether you're shipping one engine, or multiple engines, we can get them delivered safely and on time.
Jet Engine Transport
Heavy Haulers prides ourselves on our versatile fleet of trucks and capable drivers that are able to transport anything, anytime, and anywhere. Whether you're shipping one engine, or multiple engines, we can get them delivered safely and on time.
Common Equipment Heavy Haulers Transports
Trust Heavy Haulers to transport any brand of equipment you own. Most of our drivers are experienced heavy-machinery operators who can safely maneuver your loads aboard our trailers. Some of the brands we have shipped include:
Heavy Haulers Ships Across All 50 States
Alabama - Alaska - Arizona - Arkansas - California - Colorado - Connecticut - Delaware - Florida - Georgia - Hawaii - Idaho - Illinois - Indiana - Iowa - Kansas - Kentucky - Louisiana - Maine - Maryland - Massachusetts - Michigan - Minnesota - Mississippi - Missouri - Montana - Nebraska - Nevada - New Hampshire - New Jersey - New Mexico - New York - North Carolina - North Dakota - Ohio - Oklahoma - Oregon - Pennsylvania - Rhode Island - South Carolina - South Dakota - Tennessee - Texas - Utah - Vermont - Virginia - Washington - West Virginia - Wisconsin - Wyoming
Looking For Transport
With a Specific Trailer?

Max Weight: 150,000+ lbs. | Main Deck Length 29 ft.
| Well Width 8.5 ft. | Legal Height Limit 11.6 ft.

Max Weight: 48,000 lbs. | Max Length 53 ft.
| Max Width 8.5 ft. | Max Height 8.5 ft.
Max Weight: 48,000 lbs. Max Length 53 ft. |
Max Width 8.5 ft. | Max Height 11 ft.
Max Weight: 45,000 lbs. | Max Length 29 ft.
| Max Width 8.5 ft. | Max Height 11.5 ft.
Heavy Haulers Pilot Car Services
Are you looking for a reliable pilot car
for your transport?
Get Started
HEAVYHAULERS.COM
START YOUR SHIPMENT TODAY!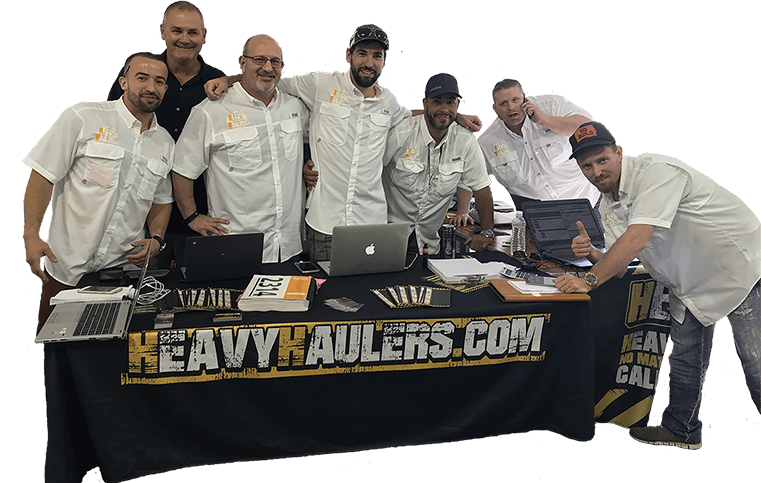 We Are Ready To Help You Haul Your Equipment!