New and Used Petrol Engine Shipping with Heavy Haulers
Since petrol engines, even used ones, aren't cheap, it's essential to use a petrol engine shipping company that you can trust. Whether you're shipping one oversized petrol engine to Utah, or have a multi-shipment with end destinations scattered across the U.S., we have the experience and tools available to deliver them securely, and on schedule. We know that petrol engines are an integral part of heavy machinery, and cars, that may be essential to your business, so we make it our priority to match your requirements with the best driver and truck for the job.
We handle both used and new petrol engines with the utmost care, to provide a hassle-free delivery experience. We take particular care when assessing and transporting used petrol engines. Heavy Haulers considers the safety of everyone involved in petrol engine transport shipping, and only use highly-trained, experienced, and insured drivers to handle used petrol engine shipping. Call now! (800) 908-6206
Contact Our Expert Shipping Specialist's
(800) 908-6206
Worldwide Petrol Engine Transport Specialists
Heavy Haulers can transport petrol engines to any of the 50 U.S. states, as well as across the Canadian or Mexican borders. We can also co-ordinate international shipping, providing port-to-port transport, on-dock rail shipping, and multiple overland petrol engine transport options.
Heavy Haulers has more than a decade of experience transporting petrol engines, including oversized engines. Our nationwide network handles everything from initial quote and assessment to scheduling and transporting door-to-door. Trust us to work out the cheapest route, the most accessible roads to travel, file the correct paperwork and permits, and secure all petrol engines for safe transportation wherever you need to go. Our drivers are highly trained, insured, and bonded, and are comfortable driving in all road conditions. Even if you need to transport petrol engines to a rural location or innercity locations, we'll be the only petrol engine transport company you'll need.
Common types of petrol engines:
• Inline engines
• Straight-6 engines
• Boxer engines
• Flat engines
• V engines
• Rotary engines
• Wankel engines
How to ship Petrol Engines
Petrol engines can be shipped securely on pallets, packed within crates, or shrink-wrapped and secured with industrial straps, before safe transport. It's best to ensure that engines have had their fluids drained, including water, to prevent leaks. Petrol engines are typically loaded onto trailers using forklift trucks and may travel on more than one vehicle. At Heavy Haulers, we provide comprehensive petrol engine shipping services, including scheduling door-to-door transport, loading, unloading, and load tracking. Heavy Haulers can ship all petrol engines, and our logistics professionals can create custom engine shipping procedures for oversized engines too. Call us to get started.
Common Trailer Types Available from Heavy Haulers
Heavy Haulers specializes in hauling heavy loads such as construction equipment, oil field rigging and Super Loads. We are wideload experts! We offer an extensive range of trailer choices, including:
Max Weight: 48,000 lbs. | Max Length 53 ft. | Max Width 8.5 ft. | Max Height 11 ft.




Max Weight: 45,000 lbs. | Max Length 29 ft. | Max Width 8.5 ft. | Max Height 11.5 ft.
Max Weight: 150,000+ lbs. | Main Deck Length 29 ft. | Well Width 8.5 ft. | Legal Height Limit 11.6 ft.




Max Weight: 48,000 lbs. | Max Length 53 ft. | Max Width 8.5 ft. | Max Height 8.5 ft.
HEAVYHAULERS.COM
START YOUR SHIPMENT TODAY!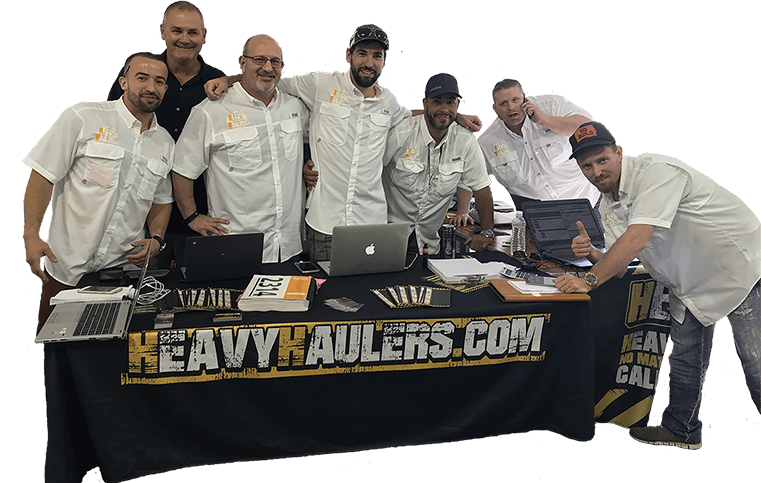 We Are Ready To Help You Haul Your Equipment!