Shipping All Engine Manufacturers with Heavy Haulers
Heavy Haulers prides ourselves on our versatile fleet of trucks and capable drivers that are able to transport anything, anytime, and anywhere. Whether you're shipping one engine, or multiple engines, we can get them delivered safely and on time. We haul every type of engine manufacturer from Cummins to Detroit Diesel. A member of our logistics team is standing by to give you a free shipping estimate. Call now! (800) 908-6206
For over a decade, Heavy Haulers has been transporting all manner of heavy duty equipment, including engines. We have experience shipping all manufacturers and types of engines, including diesel engines, petrol engines, and internal combustion engines. Thanks to our large fleet of drivers, we're able to handle whatever you need us to.
Contact Our Expert Shipping Specialist's
(800) 908-6206
Engine Manufacturer Transported with Ease
When it comes to hassle-free engine shipping, Heavy Haulers is the go-to transport company. We can move your engines with ease. A member of our logistics team will be with you from the beginning phone call, to the final delivery. We will make sure your engines are loaded and offloaded with the utmost care and that your engines arrive on time.
Different engine manufacturers have different sized engines that do different things. So the securing and transport for each engine may vary based on size and specs. That's why we're standing by to make sure you get the right rig and experienced driver for your engine transport. Call us now and let's get started! (800) 908-6206
Common Engines Heavy Haulers Transports
Cummins Engine Transport
Cummins is a worldwide manufacturer of various types of engines. They provide diesel and natural gas powered engines for on and off highway use. Cummins engines are one of the most popular brands among the engine market. Their products are used in everything from agriculture to construction.
Kubota Engine Shipping
Kubota engines are manufactured by the reputable Kubota Corporation. The diesel or spark-ignition engines are used in a variety of machines, including tractors, construction, and agricultural equipment. Hauling Kubota engines is pretty easy if you get a competent engine transporting company. With our engine shipping services, you are assured to receive the combustion engines at the specific time when you were expecting them.
Caterpillar Engine Hauling
Caterpillar engines are manufactured by Caterpillar Inc. Most users love these natural gas or diesel engines for use with various machines. They come with different features; hence it is up to you to decide those that you prefer. Then, take the time to choose the perfect Caterpillar engine design you want. When buying from a retailer, confirm that they are legit so that you can land a quality combustion engine.
Komatsu Engine Transportation
Engines manufactured by Komatsu are some of the best ones on the market. They have an incredible ability to resist wear and tear. Other great features that they come with include advanced cleanliness control, high-temperature oxidation stability, and lower maintenance cost. For safe shipping, one must look for a transportation company that has the necessary equipment and human resources.
JCB Engine Transport
JCB is a leader when it comes to producing combustion engines. They use the most recent technology and innovation to guarantee maximum efficiency. They can even be tailored to suit your specifications upon request. To maintain their high quality during shipping, hire the transportation services of Heavy Haulers. With our trailers, we will make sure that we get to your location in good time.
Yanmar Engine Shipping
Yanmar diesel engines have been on the market for decades, and they never disappoint. Most of them are high-performance and quality so that their clients enjoy the best. They are ideal for various applications, including agricultural and construction equipment, seagoing vessels, and generator sets. Clients are free to choose their different models depending on their needs.
Kohler Engine Hauling
All Kohler Engines are built to last and meet the needs of different applications. They come in different styles, horsepower, grade, and series. Despite the engines various features, they are effortless to ship, especially when you get the perfect shipping company. Ensure that it has enough trucks to accommodate all the Kohler engines you want to ship.
Perkins Engine Shipping
For decades, Perkins diesel and gas engines have been offering exceptional performance. They come with incredibly high quality, and they are built for various equipment used in construction, agriculture, and other industrial sectors. They come with different features, and when buying those that you want, get Heavy Haulers to ship them for you. We will always meet your hauling needs.
Detroit Diesel Engine Transport
Detroit Diesel Engines are manufactured by the Detroit Diesel Corporation (DDC). They are low-maintenance, and they offer incredible service. Moreover, they come with different designs because the company understands that their clients have varying needs. Packing and transporting them is easier with an experienced and reputable shipping company.
Southwest Products (SWP) Engine Hauling
Southwest Products diesel and petrol combustion engines are famous for their high quality and innovative designs. On top of that, they are incredibly durable, and they can serve you for many years. You are bound to be impressed by their enhanced performance. Shipping them safely requires careful planning and the help of a stellar transport company like Heavy Haulers.
Common Trailer Types Available from Heavy Haulers
Heavy Haulers specializes in hauling heavy loads such as construction equipment, oil field rigging and Super Loads. We are wideload experts! We offer an extensive range of trailer choices, including:
Max Weight: 48,000 lbs. | Max Length 53 ft. | Max Width 8.5 ft. | Max Height 11 ft.




Max Weight: 45,000 lbs. | Max Length 29 ft. | Max Width 8.5 ft. | Max Height 11.5 ft.
Max Weight: 150,000+ lbs. | Main Deck Length 29 ft. | Well Width 8.5 ft. | Legal Height Limit 11.6 ft.




Max Weight: 48,000 lbs. | Max Length 53 ft. | Max Width 8.5 ft. | Max Height 8.5 ft.
HEAVYHAULERS.COM
START YOUR SHIPMENT TODAY!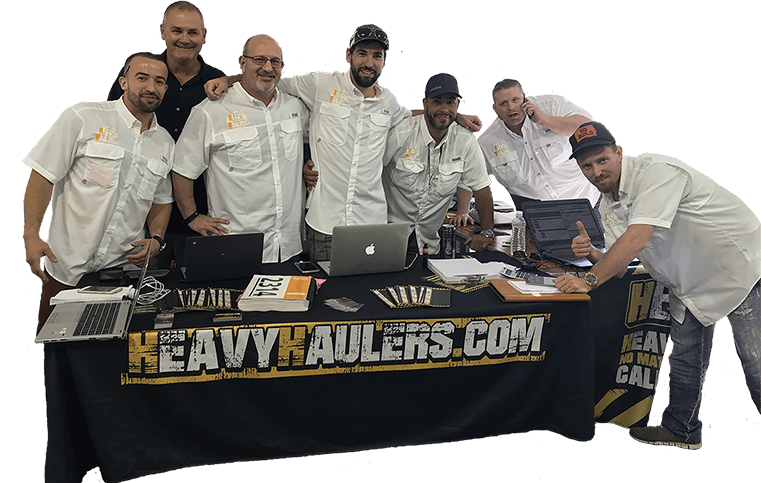 We Are Ready To Help You Haul Your Equipment!