Secure Shipping of Trailers with Heavy Haulers (800) 908-6206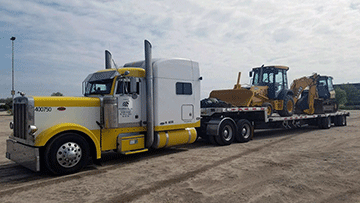 An ultra-modern and well-implemented fleet of heavy-duty trailers simplifies our shipping endeavors for oversize loads. Heavy Haulers has a select specialist trailer transport department that relies on expertise gained through over ten years in the trucking industry. Oversize loads are best transported on our flat deck, lowboy or hotshot trailer trucks which allow enough height and weight clearances.
Secure loading and unloading techniques that involve the sufficient use of equipment ensures that your oversize cargo is observed. Manufacturer guidelines that concern your trailer's conveyance and handling are taken into considerations when transporting them. Our logistics systems include state of the art routing and dispatch systems for intelligent, cost-effective shipping.
A free no obligations valuation of your complete trailer haulage needs is available with time and transport plans. Call Heavy Haulers dispatch coordinator now on (800) 908-6206 to schedule your trailers for shipping today.

Shipping Magic Tilt Trailers
Heavy Haulers staffers will have a consignment of Magic Tilt Trailers Trailer in your location within the agreed schedule. We employ the best pilot and escort cars for the intricate road systems that may be encountered during Magic Tilt Trailer transport. This technique is distinct with specialized vehicles that have all the qualifications to hold or divert traffic to ease the conveyance of your Magic Tilt Trailers.

Transport Magic Tilt Trailers

Shipping Norstar Trailers
Heavy Haulers will have your Norstar Trailers transported to any location within the United States, Mexico, and Canada. We have been in the transport business for more than ten years, and we have what it takes to meet your logistic requirements. Safe shipping is the Heavy Haulers core objective during any Norstar Trailers transport undertaking, with top-notch logistics that handle the process in its entirety for your peace of mind.

Transport Norstar Trailers
Shipping Master Tow Trailers
Transporting your Master Tow Trailers on our Heavy Haulers RGN flatbed or drop deck trailers is not complicated for us. Our trailers simplify loading and unloading due to the Reverse Gooseneck and ramps that allow your Master Tow Trailers to be driven on or off. Though challenges do present themselves, our trucking teams handle your Master Tow Trailer transport backed by a continental logistics team.

Transport Master Tow Trailers

Shipping Maurer Trailers
We shall ship your Maurer Trailers from one location to the next, which reduces any strain on your new vehicle before it begins its circulation. Heavy-duty equipment that Heavy Haulers employ in Maurer Trailer transports guarantees that we deliver any weight and size to its desired location within no time.

Transport Maurer Trailers

Shipping Midsota Trailers
Our Heavy Haulers representative will have your Midsota Trailer transported within the hour. Logistic managers will plan your Midsota Trailers transport schedule according to your deadlines. Heavy Haulers core objectives of operations during your cargo's haulage are responsibility to safety and timely delivery. For your Midsota Trailers and accompanying equipment that needs transporting, Heavy Haulers have the perfect logistics solution.

Transport Midsota Trailers

Shipping Mirage Trailers
Whether new or used, our Mirage Trailers hauling team takes excellent care when handling your consignment's logistics. Significant expertise is pulled for your cargo's designation, with our dedicated staff having more than two decades worth of experience when handling your Mirage Trailer transport. Our systems will select the pertinent carrier for your Mirage trailer within the consignment's specifications.

Transport Mirage Trailers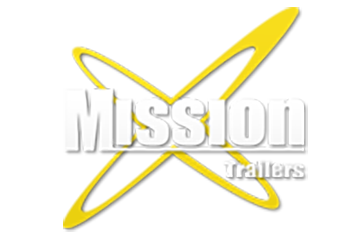 Shipping Mission Trailers
We have the best teams in the country with whom your Mission Trailer is perfectly safe. Our dispatch teams can handle the alignment for your Mission Trailer transport coupled with any necessary logistical planning and augmentation. Oversize Mission Trailer cargoes for inter or intrastate journeys may also require permits for which Heavy Haulers will expediently secure. We align your shipment with our transport capabilities and will have your Mission Trailer on a flatbed or drop deck lowboy in no time.

Transport Mission Trailers

Shipping Mobilizing Transcraft Trailers
The Heavy Haulers trailers that are economical for Transcraft Trailer transport are equipped with a weight distribution system for the rear axles, with hydraulically dampers to transfer your load evenly. In the instance that our Heavy Haulers operators are using a combination of all axles or a 3+2 configuration, they can lift the rear axles to necessitate more natural backing when loading or offloading your Transcraft Trailer.

Transport Mobilizing Transcraft Trailers

Shipping Mustang Trailers
At Heavy Haulers, qualified and experienced truckers will have your new Mustang Trailers delivered to any location within the US, Canada, or Mexico. We have specially outfitted trailers that are equipped to take on any size and weight of Mustang Trailer. Drop decks and RGN lowboys are best suited at the hauling of huge consignments and are easier to load. Their beds are also specially treated to alleviate skids and skirting effects.

Transport Mustang Trailers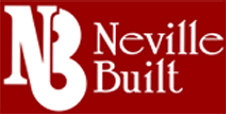 Shipping Neville Trailers
Our specialized fleet of Neville Trailers transports at Heavy Haulers operated 24 hours seven days a week all over the nation. We will carry your load all over the US, Canada, and Mexico with our logistics getting all the permits ready for you. A route plan and schedule will be arranged for your convenience by Heavy Haulers logistics managers and dispatchers during your Neville Trailer transport.

Transport Neville Trailers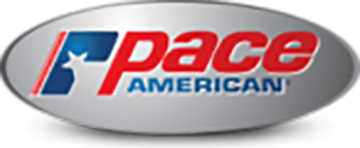 Shipping Pace American Trailers
A Pace American trailer transport requires a Heavy Haulers multi-axle trailer for safe and deliberate haulage. The graded drop deck or lowboy trailers that offer competent transportation for your Pace American Trailer are the vestiges of Heavy Haulers. Over ten years' experience in oversize goods transport, our expert logistic dispatchers handle everything so that you don't have to. Free cargo valuation that does not hold you to any obligation is available when you call (800) 908-6206

Transport Pace American Trailers

Shipping Peach Cargo Trailers
We align your cargo with our transport capabilities and will have your Peach Cargo Trailer on a flatbed or drop deck lowboy in no time. Heavy Haulers has the best teams in the country with whom Peach Cargo Trailer is perfectly safe. Our dispatch teams can handle the alignment for your Peach Cargo Trailers haulage coupled with any necessary logistical planning and augmentation. Oversize cargoes for inter or intrastate journeys may also require permits for which Heavy Haulers will expediently secure.

Transport Peach Cargo Trailers

Shipping Playcraft Trailers
The Heavy Haulers Playcraft Trailer consignment is under the tutelage of over ten year's nationwide trucking experience. Our extensive fleet that accommodated your Playcraft Trailer loads will meet expectations as far as your service specifications allow. Your Playcraft Trailer may be empty or loaded, new or used; we contain the load in ways to maximize on cost efficiency.

Transport Playcraft Trailers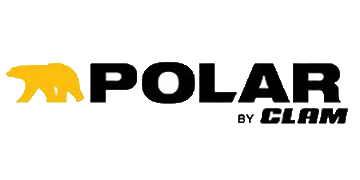 Shipping Polar Trailers
Heavy Haulers flexibility to accommodate the reflection for Polar Trailer transport speed is borne out of over ten years' experience in the heavy trucking industry. Polar Trailers is a company that produces cargo trailers that specialize in enclosed trailers for their numerous consumers. Heavy Haulers will undertake your Polar Trailer move today with our competent fleet and crews.

Transport Polar Trailers

Shipping Quality Steel and Aluminum Trailers
Heavy Haulers drivers and crewmen are fully regulated and insured to handle your precious cargo of Quality Steel and Aluminum Products Trailers. A Quality Steel and Aluminum Products Trailers transport team is well trained and bonded with experience at hauling. We shall drop off a load of Quality Steel and Aluminum Products Trailers at its appropriate location where it can start service or undergo repairs. Call us today at (800) 908-6206 and have your Quality Steel and Aluminum Products Trailers load transported safely and cost feasibly with Heavy Haulers.

Transport Quality Steel and Aluminum Trailers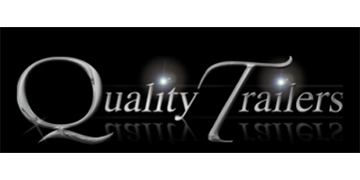 Shipping Quality Trailers
For your Quality Trailers that needs transporting, Heavy Haulers have the perfect logistics solution. Your engagement of Heavy Haulers specialized transports for your Quality Trailers will give you a positive experience beginning with our integrated customer reception.

Transport Quality Trailers

Shipping Redi-Haul Trailers
For your Redi-Haul Trailers that needs transporting, Heavy Haulers have the perfect logistics solution. Your engagement of Heavy Haulers specialized transports for your Redi-Haul Trailers will give you a positive experience beginning with our integrated customer reception. Redi-Haul Trailers equipment handlers from Heavy Haulers will have your load on the convenient transport that reflects cost and time efficiency. Service details that include route plans and cargo scheduling will be accorded at affordable rates with Heavy Haulers.

Transport Redi-Haul Trailers

Shipping Snake River Trailers
We shall deliver your Snake River Trailers to the next destination in absolutely no time. Our detachable gooseneck trailers meet industry and federal transport requirements for Snake River Trailers hauling. These trailers allow the modifications of loading a Snake River Trailer from the front or rearing and merely pushing it on or off the ramp.

Transport Snake River Trailers

Shipping Sports Haven Trailers
Heavy Hauler's drop deck and lowboy RGN's will resolve the height restrictions that most sizes of Sport Haven Trailers pose if hauled on a regular flatbed trailer. This is augmented by a route plan that takes into consideration any underpasses and restricted residential areas with low hanging utility wires. Our shipping company has five-star transportation industry recognition all over the USA, Canada, and Mexico

Transport Sports Haven Trailers

Shipping Stealth Enterprises Trailers
Heavy Haulers staffers will have your Stealth Enterprises Trailer in its customer receiving location within the agreed schedule. Heavy Haulers employ the best pilot and escort cars for the intricate road systems that may be encountered. This technique is distinct with specialized vehicles that have all the qualifications to hold or divert traffic to ease the conveyance of your Stealth Enterprises Trailer

Transport Stealth Enterprises Trailers

Shipping Stoughton Trailers
Our Stoughton Trailers transport function is coupled with logistics that will arrange all the permits and route schedules that may be required for interstate hauls. They will have available the rig that matches your Stoughton Trailers weight capacity and is legal in or out of your state. The Heavy Haulers communications and tracking network utilizes state of the art technology to keep you fluently in the loop during your Stoughton Trailers transport.

Transport Stoughton Trailers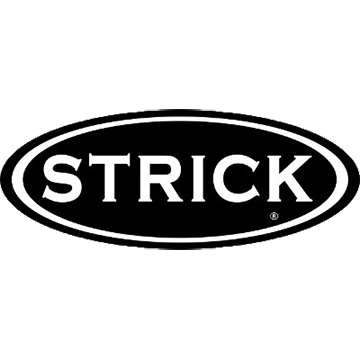 Shipping Strick Trailers
Strick Trailers transport is a specialized platform undertaking since all equipment has to handle the heights, lengths, and weights involved virtually. Heavy Haulers will take on the shipping your Strick Trailer to give you a relaxing peace of mind. Our logistics management teams handle your Strick Trailer shipment's scheduling and organize delivery. Heavy Haulers trucking crews are supported by a state of the art logistical system that eases communication and makes the entire process smooth.

Transport Strick Trailers

Shipping Sun Country Trailers
Transporting your Sun Country Trailer on our Heavy Haulers RGN flatbed or drop deck rigs is not complicated for us. Our trailers simplify loading and unloading due to the Reverse Gooseneck and ramps that allow your Sun Country Trailer to be towed on or off. Call us at Heavy Haulers today on (800) 908-6206 and speak to our Sun Country Trailer shipping managers who will send out team members to get your consignment today.

Transport Sun Country Trailers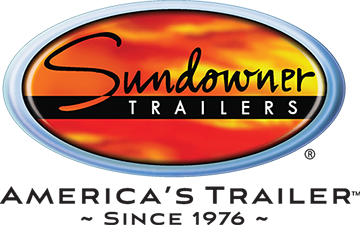 Shipping Sundowner Trailers
The equipment that Heavy Haulers employ in moving Sundowner Trailers guarantees that we deliver any weight and size to its desired location within no time. All across North America, our Heavy Haulers crews are shuttling Sundowner Trailers over state and county highways. We bring to the table over ten years of experience, coupled with a comprehensive fleet that is capable of all contract sizes.

Transport Sundowner Trailers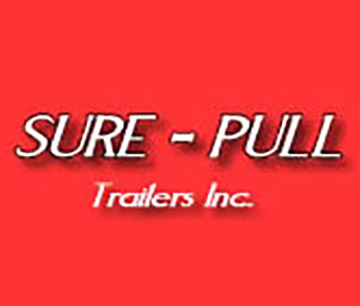 Sure Pull Transport Services
Our Heavy Haulers representative will have your Sure Pull Trailer on a transporter within an hour. Logistic managers will plan your Sure Pull Trailer transport schedule according to your deadlines. Heavy Haulers core objectives of operations during your cargo's haulage are responsibility to safety and timely delivery. Heavy Haulers drivers and crewmen are fully regulated and insured to handle your precious cargo.

Sure Pull Transport Services

Shipping Talbert Trailers
Entire fleets of city Talbert Trailers have gone through our capable hands in the last ten years. We have facilitated safe and timely deliveries of full trailers since they aren't feasible to disassemble and transport in pieces. Our one-off consignment will have your entire Talbert Trailer fleet at your doorstep.

Transport Talbert Trailers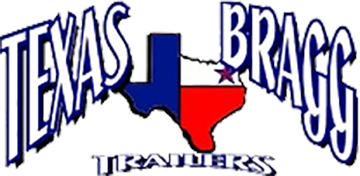 Shipping Texas Bragg Equipment
Our transport specialists have built a solid reputation within the haulage industry which is vital in smoothing any hiccups in your Texas Bragg Trailers transport. Our drivers, riggers, and dispatchers are certified, licensed, and insured with a backing of the most extensive trucking fleet. Shipping rather than driving your Texas Bragg Trailer means that it gets to its location just as it left; no tire or other component is worn in any way.

Transport Texas Bragg Equipment