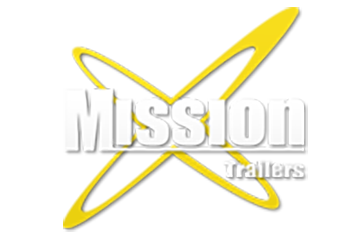 Highly Experienced Mission Trailer Transport with Heavy Haulers | (800) 908-6206
Highly experienced Heavy Haulers transport and logistics teams are well versed in everything Mission Trailers. We traversed the entire North American continent from Mexico to Canada and have affiliate teams available in a location near you. There is a customer care representative available right away on (800) 908-6206 for a comprehensive no obligation transport valuation of your Mission Trailer.

We have the best teams in the country with whom your Mission Trailer is perfectly safe. Our dispatch teams can handle the alignment for your Mission Trailer transport coupled with any necessary logistical planning and augmentation. Oversize Mission Trailer cargoes for inter or intrastate journeys may also require permits for which Heavy Haulers will expediently secure. We align your shipment with our transport capabilities and will have your Mission Trailer on a flatbed or drop deck lowboy in no time.
Heavy Haulers has the suitability and capability that you need for your Mission Trailer transport. We have the correct implements to pick up and drop off your over-dimensional Mission Trailer while ensuring utmost safety and security. To get your Mission Trailer handled by the most experienced haulers on the land, we offer our ten plus years in oversize cargo transportation. We will transport your Mission Trailer with our logistics getting all the permits ready for you.
Common Types of Mission Trailer Equipment That We Transport Include:
• MISSION O6818TA3
• MISSION D7014TA5
• Mission Trailer
• MISSION O6510SA
• MISSION O6510SA
• MISSION O7014SA
• MISSION O6512SA
• MISSION 8.5' by 24' Aluminum Car Hauler
• Mission 34' Gooseneck Car Hauler
• Mission 8.5' by 20' Aluminum Car Hauler