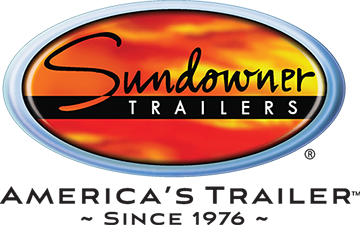 Expert Logistics During Your Sundowner Trailer Transport With Heavy Haulers | (800) 908-6206
A Sundowner Trailer requires a Heavy Haulers multi-axle trailer for safe and comprehensive deliberate haulage. The weight rated RGN drop deck or lowboy trailers that legally Sundowner Trailers are a vestige of Heavy Haulers, with over ten years' experience in oversize goods transport. Whether you have a single Sundowner Trailer or an entire fleet, let Heavy Haulers demonstrate how easy we can get it there on (800) 908-6206.

The equipment that Heavy Haulers employ in moving Sundowner Trailers guarantees that we deliver any weight and size to its desired location within no time. All across North America, our Heavy Haulers crews are shuttling Sundowner Trailers over state and county highways. We bring to the table over ten years of experience, coupled with a comprehensive fleet that is capable of all contract sizes.
Our expert logistic dispatchers and managers handle everything so that you don't have to. Heavy Haulers will take on the shipping your Sundowner Trailers to give you a relaxing peace of mind. Our logistics teams handle your shipment's scheduling and organize delivery. Our trucking crews are supported by a state of the art system that eases communication and makes the entire process smooth.
All safety precautions are taken seriously to have your Sundowner Trailers delivered after a free no obligation quote.
Similar Equipment That We Transport From the Sundowner Trailers Manufacturer:
• Sundowner Trailers Sunlite Stacker 22BP
• Sundowner Trailers 8112 SUT 81 by 12 ft trailer
• Sundowner SF2HGN6906SS
• Sundowner Trailers Charter 2H BP TRSE
• Sundowner Rancher TR
• Sundowner Trailers Stockman Express
• Sundowner Rancher Express
• Sundowner Trailers 2286KM Toy Hauler
• Sundowner Trailers Charter TR SE
• Sundowner Trailers Charter 2H BP TR SE
• Sundowner Trailers Sunlite 720
• Sundowner 8010 Sunrise Living Quarter
• Sundowner Trailers 2H SL BP Super Sport