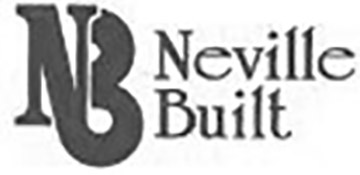 Logical Neville Trailer Transport With Heavy Haulers | (800) 908-6206
Exceeding your expectations is our primary core operational objective when hauling your Neville Trailers. To get your Neville Trailers handled by the most experienced haulers on the land, we offer our ten plus years in oversize cargo transportation. Call a Heavy Haulers logistics representative on (800) 908-6206, who will exhaustively inform you that pertain our overall no hidden cost Neville Trailers transport services.

Our specialized fleet of Neville Trailers transports at Heavy Haulers operated 24 hours seven days a week all over the nation. We will carry your load all over the US, Canada, and Mexico with our logistics getting all the permits ready for you. A route plan and schedule will be arranged for your convenience by Heavy Haulers logistics managers and dispatchers during your Neville Trailer transport.
All necessary permits that are required to haul heavy and long cargo such as your Neville Trailers are availed to facilitate snag-free transportation. The Heavy Haulers guarantee of complete and satisfactory service begins with affordability as an option when hauling Neville Trailers.
Other Common Types of Trailers That We Transport From the Neville Brand:
• NEVILLE 42'x102" Tank Chassis
• NEVILLE 40'X102" Drop Deck Spring Ride Water Trailer
• NEVILLE 44'x 102" Livestock Trailer
• NEVILLE 48' Drop Deck
• NEVILLE 53' Drop Deck Beaver Tail With 3 Ramps
• NEVILLE 28' End Dump
• NEVILLE 2017 45' Neville Drop Deck
• NEVILLE 26' End Dump
• NEVILLE 43' Drop Deck Beaver Tail 35 Ton Dozer
• NEVILLE 2017 45' Neville Drop Deck
• NEVILLE 43' Drop Deck