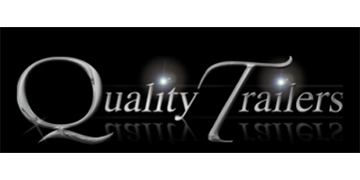 Quantitate Quality Trailer Transport with Heavy Haulers | (800) 908-6206
Your effective Quality Trailers transportation solution is now available with the Heavy Haulers team. We ensure that your Quality Trailers and equipment reach your stipulated destination within expected time frames. Our free no obligations quote will give you a clearer picture of the transport requirements needed to achieve a successful Quality Trailers move. Call now on (800) 908-6206 and speak to a logistical dispatch expert who will have your load secured on Heavy Haulers transport within the day.

For your Quality Trailers that needs transporting, Heavy Haulers have the perfect logistics solution. Your engagement of Heavy Haulers specialized transports for your Quality Trailers will give you a positive experience beginning with our integrated customer reception.
Quality Trailers equipment handlers from Heavy Haulers will have your load on the convenient transport that reflects cost and time efficiency. Service details that include route plans and cargo scheduling will be accorded at affordable rates with Heavy Haulers. A logistical manager will dispatch the correct trailer and crew to handle the specific requirements of your Quality Trailer transport.
Some Other Quality Brand Trailer Models That We Transport:
• Quality Trailers 714PRO-22T
• Quality Trailers 15PRO22-LPSTT
• Quality Trailers 714GD
• Quality Trailers 6 by 12 GEN
• Quality 6X12TILT
• Quality Trailers 714PRO-22T/2G
• Quality Trailers 10PRO18-WD
• Quality Trailers 612PRO-22T
• Quality Trailers 25PRO25-DOTA
• Quality Trailers 514GD
• Quality Trailers 720PRO-23T 2B-HD
• Quality 2019 22 PARTIAL TILT DECK 14000 POUND TREATED DECK
• Quality 83 by 16 STEEL DIAMOND PLATE DECK 7000 4 WHEEL BRAKES
• Quality 83 by 20 14000 POUND HEAVY DUTY RAMP GATE FULL WIDTH
• Quality Trailers 612GD