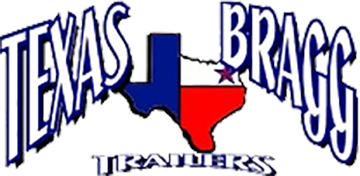 Strain Free Texas Bragg Trailer Transport with Heavy Haulers | (800) 908-6206
Our timely and dependable Texas Bragg Trailer delivery service is coupled with logistics that will arrange all the permits and route schedules that may be required for interstate hauls. Heavy Haulers have worked with various transit companies to accord them a comprehensive Texas Bragg Trailers service that has no competition. A free valuation that incorporated your schedule and deadlines will set the Texas Bragg Trailers on the way with a toll-free call at (800) 908-6206.

Our transport specialists have built a solid reputation within the haulage industry which is vital in smoothing any hiccups in your Texas Bragg Trailers transport. Our drivers, riggers, and dispatchers are certified, licensed, and insured with a backing of the most extensive trucking fleet. Shipping rather than driving your Texas Bragg Trailer means that it gets to its location just as it left; no tire or other component is worn in any way.
Haulage is also safer and cheaper, especially when taking your Texas Bragg Trailers for significant repairs, especially those that concern the wheel components. We shall ship your Texas Bragg Trailers from its current location to the next which reduces any strain.
Other Equipment That We Transport From the Texas Bragg Trailers Maker:
• Texas Bragg Trailers 18 CCC
• Texas Bragg Trailers 5 by 10 P
• Texas Bragg Trailers 6x12 LD
• Texas Bragg Trailers 5x10 LD
• Texas Bragg Trailers 4x8 LB Tilt
• Texas Bragg Trailers 5X8 LB Tilt
• Texas Bragg Trailers 5X10LB
• Texas Bragg Trailers 18BP 10K
• Texas Bragg Trailers 5X8 P
• Texas Bragg Trailers 6X10 LD
• Texas Bragg Trailers 20P 7K
• Texas Bragg Trailers 6x12 LD
• Texas Bragg Trailers 12P 2ft Expanded Sides
• Texas Bragg Trailers 16P 2ft
• Texas Bragg Trailers 14LD