Diverse Waste Baler Shipping Solutions
The waste baler shipping service from Heavy Haulers is available across the entirety of North America, delivering waste balers to clients in all major U.S. cities, as well as across the borders to Canada and Mexico, and undeveloped areas. Wherever you need your waste baler shipment, you can trust Heavy Haulers to deliver it. With a nationwide network of skilled drivers and the best waste baler transportation equipment at our fingertips, we provide waste baler shipping solutions on a large scale, ideally suited to commercial and industrial waste baler shipping clients.
We also provide small-scale waste baler shipping services to smaller enterprises throughout the U.S., to clients with boutique hotels, retail stores, single restaurants, and printers that would like to take advantage of waste baler recycling and waste storage solutions. The Heavy Haulers waste baler shipping service caters to clients in every industry, utilizing our years of experience in the logistics of waste baler shipping to your advantage. Call for a free hauling estimate! (800) 908-6206
Contact Our Expert Shipping Specialist's
(800) 908-6206
Quick, Comprehensive Waste Baler Transport Services
Through our years of coordinating waste baler shipments, we have refined our waste baler transport services to encompass everything you might need from a waste baler shipping company. From the initial consultation to unloading at the end destination, we arrange the scheduling, paperwork, and bring together the expertise and equipment required to provide you with fast, reliable services.
A waste baler is built to compact recyclable waste, and materials are fed into a waste chamber. Once enough loose material has accumulated, a pressing plate crushes the content to the bottom. When enough compacted waste has collected, it's made into a small bundle called a bale. Whether you want to reduce the cost of your waste collection, generate additional revenue from the sale of dry recyclable materials, or take advantage of the compact storage solution that a waste baler offers for clients, a waste baler is a valuable asset. At Heavy Haulers, we understand the importance of waste balers, and with our fully customizable range of waste baler shipping services, your waste baler is in good hands.
Common Waste Balers We Ship
• American Baler 4016-50 Horizontal


• American Baler PAC5029-850


• B20 Recycling Baler


• Bramidan B4


• Bramidan X10


• Bramidan X25


• Cram-A-Lot H2R


• Cram-A-Lot Vertical


• Economy Baler


• Harris Mosley


• Harris Selco


• Marathon


• Maren Single Ram


• PTR Baler 2300 Vertical


How to Ship Waste Balers with Heavy Haulers
Please speak to one of our representatives at Heavy Haulers to discuss the best waste baler shipping method for you. We'll provide professional advice to help you make the right decision, and will handle all of the intricate details. Our waste baler service can co-ordinate with international waste baler shipping companies and ship door-to-door, so there's no need to worry about transporting your heavy or oversized waste baler to a central hub. You can book our seamless door-to-door waste baler shipping service by phone.
Looking For Transport
With a Specific Trailer?

Max Weight: 150,000+ lbs. | Main Deck Length 29 ft.
| Well Width 8.5 ft. | Legal Height Limit 11.6 ft.

Max Weight: 48,000 lbs. | Max Length 53 ft.
| Max Width 8.5 ft. | Max Height 8.5 ft.
Max Weight: 48,000 lbs. Max Length 53 ft. |
Max Width 8.5 ft. | Max Height 11 ft.
Max Weight: 45,000 lbs. | Max Length 29 ft.
| Max Width 8.5 ft. | Max Height 11.5 ft.
HEAVYHAULERS.COM
START YOUR SHIPMENT TODAY!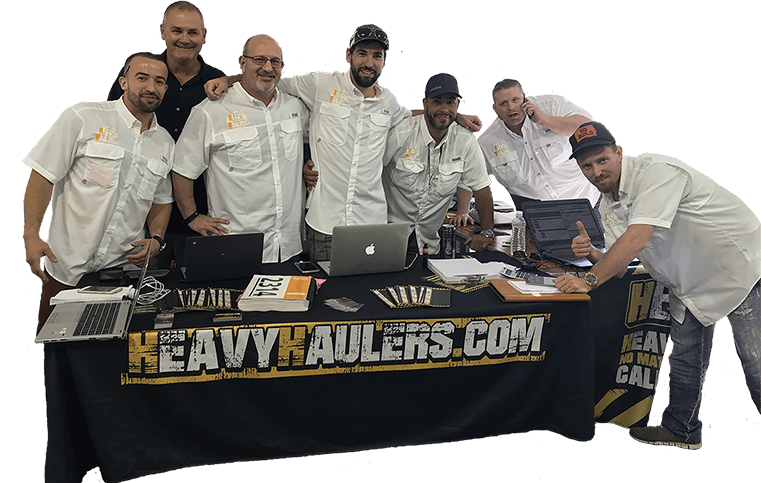 We Are Ready To Help You Haul Your Equipment!
See what you need?
Call us for a FREE Shipping Estimate at (800) 908-6206