Oversized Separators Shipping Specialists
Heavy Haulers offers comprehensive baler shipping services throughout North America, Canada, and Mexico. Regardless of the size, shape, weight, and dimensions of your chosen separators, we will transport them. We specialize in providing bulky waste management equipment shipping, including horizontal, vertical, two-stage, central, and dual inlet separator shipping. Combining the most sophisticated trucks in the transportation industry, with our seasoned drivers and logistics professionals who enjoy the challenge of coordinating over-dimensional separator equipment shipping, Heavy Haulers bulky separators shipping services are here for you.
Our fleet of transportation equipment is highly adjustable, and we can match your separators with a trailer that matches its dimensions perfectly, while fully adhering to state and federal regulations regarding the safe transportation of heavy machinery. Our nationwide network of logistics professionals is ready to connect you with a transport route, shipping trailer, and skilled, local drivers with separators shipping experience. Call now! (800) 908-6206
Contact Our Expert Shipping Specialist's
(800) 908-6206
Trust Heavy Haulers to Deliver Separators
We understand how important it is to separate waste effectively. That's why we've made it our mission to transport separators throughout the US with utmost care. Waste separators are built to aid the effective recycling of materials, ensuring that less waste ends up in American landfills. Separators automatically separate waste materials in recovery facilities, recycling plants, and biological treatment sites, reducing the manual labor element. Our attention to detail and commitment to providing a reliable separator transport service that will assist your facility to be more efficient, have built us a reputation you can trust.
Our decade of experience in the transportation industry has given us a platform to provide vast and varied separator shipping services, each delivered by professional, dependable drivers. We've spent several years cultivating the best talent, training our office staff, and dispatchers to assess your separator shipping needs accurately and confidently. With us, you can rest assured that we'll deliver to your scheduled timescale, even if you're operating under a tight deadline that requires expedited shipping. At Heavy Haulers, we have shipped all kinds of separators and have the know-how to safely, efficiently load and transport waste separators of any size.
Common Separators Transported by Heavy Haulers
• Horizontal Two-Phase Separators


• Horizontal Double-Barrel Separators


• Horizontal Three-Phase Separators


• Vertical Separators


• Central Inlet Separators


• Dual Inlet Separators


• AirShark Rotary Separators


• Atritor Turbo Separators


• Eriez Separators


• Coparm separators


• Mach ballistic separators


How to Ship Separators with Heavy Haulers
Delivering dependable, on-time delivery services is at the forefront of our success. Every Heavy Haulers representative has been trained to assess your separator shipping needs effectively. We'll provide professional advice, arming you with the appropriate information to decide on the services you need most. We'll match your separator shipment with an appropriate available waste separator services, and get your delivery on the road as soon as you need it. Call now! (800) 908-6206
Looking For Transport
With a Specific Trailer?

Max Weight: 150,000+ lbs. | Main Deck Length 29 ft.
| Well Width 8.5 ft. | Legal Height Limit 11.6 ft.

Max Weight: 48,000 lbs. | Max Length 53 ft.
| Max Width 8.5 ft. | Max Height 8.5 ft.
Max Weight: 48,000 lbs. Max Length 53 ft. |
Max Width 8.5 ft. | Max Height 11 ft.
Max Weight: 45,000 lbs. | Max Length 29 ft.
| Max Width 8.5 ft. | Max Height 11.5 ft.
HEAVYHAULERS.COM
START YOUR SHIPMENT TODAY!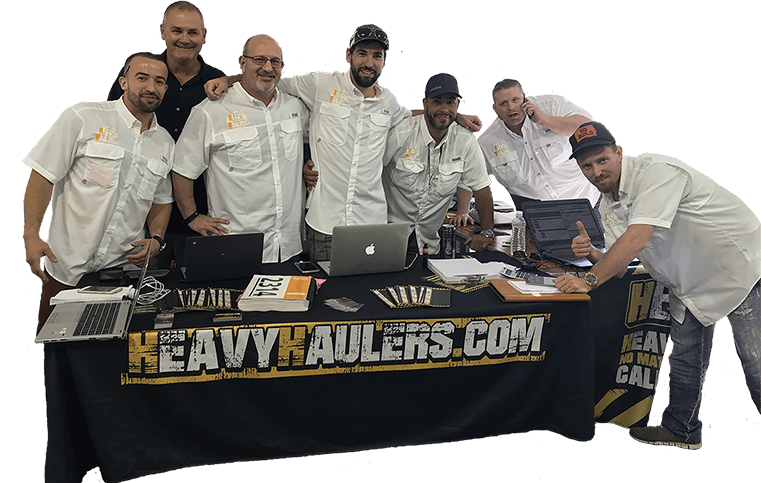 We Are Ready To Help You Haul Your Equipment!
See what you need?
Call us for a FREE Shipping Estimate at (800) 908-6206