Shipping Reel Splitters of All Sizes
Heavy Haulers is a heavy machinery shipping company that has made waste management shipping, including reel splitter transport, one of our specialties. We have a dedicated network of qualified heavy machinery experts that are available to transport reel splitters of all sizes, to and from every major U.S. destination. Even if your reel splitter is required in urban or undeveloped areas that may require specialized trucks and skilled maneuvering, we have the resources available to ship reel splitters anywhere in North America.
Our reel splitter transport services include door-to-door shipments, border crossings, permit filing and customs paperwork, escort provisions for expensive, over-dimensional equipment. We also provide load tracking and any additional features required to ensure your reel splitter is transported as safely and efficiently as possible. With more than a decade refining our reel splitter transport service, Heavy Haulers is a reel splitter transport company that you can trust. Call now for a free shipping estimate! (800) 908-6206
Contact Our Expert Shipping Specialist's
(800) 908-6206
Safe and Secure Reel Splitter Transport
Reel splitters are common industrial machines built to split up reels of paper, cardboard, polythenes, aluminum, and some foils. Typically comprised of a hydraulic guillotine, infeed, and splitter conveyor, they are designed to cut defective or surplus materials away from a reel or to cut reels into more manageable components. They can be used as part of an extensive waste management system, reducing the size of coils before they're further processed by shredders or other processing machinery. Waste reels and cuts are much easier to handle once they've been fed through a reel splitter.
At Heavy Haulers, we know how to safely transport all types of reel splitters, from single-channel reel splitter machines to large dual-lane reel splitter machine transport. We are a reel splitter transport specialist, with more than a decade of experience handling commercial and industrial machinery of this type. We make sure that each load we transport is appropriately rated, and reel splitters are secured adequately for transport.
Common Reel Splitters Shipped by Heavy Haulers:
• BOA Reel Splitter


• Coparm TB40


• Coparm TB80


• EMUA Reel Splitter


• KHS TSP080V


• Port-O-Cut Roll Splitter


• Taylor Stiles Reel Splitter


• Recycle Direct Reel Splitter


• Valvan Reel Splitter


How to Ship Reel Splitter Using Heavy Haulers
Our reel splitter transportation is available as a door-to-door service. To use our reel splitter transport services, give us a call to discuss your requirements, including your shipment origin, destination, and timescale. We'll provide professional advice regarding the best choice of transportation available for your shipment, and take care of all the paperwork, route planning, loading, transporting, and unloading, providing a truly comprehensive, hassle-free service.
Looking For Transport
With a Specific Trailer?

Max Weight: 150,000+ lbs. | Main Deck Length 29 ft.
| Well Width 8.5 ft. | Legal Height Limit 11.6 ft.

Max Weight: 48,000 lbs. | Max Length 53 ft.
| Max Width 8.5 ft. | Max Height 8.5 ft.
Max Weight: 48,000 lbs. Max Length 53 ft. |
Max Width 8.5 ft. | Max Height 11 ft.
Max Weight: 45,000 lbs. | Max Length 29 ft.
| Max Width 8.5 ft. | Max Height 11.5 ft.
HEAVYHAULERS.COM
START YOUR SHIPMENT TODAY!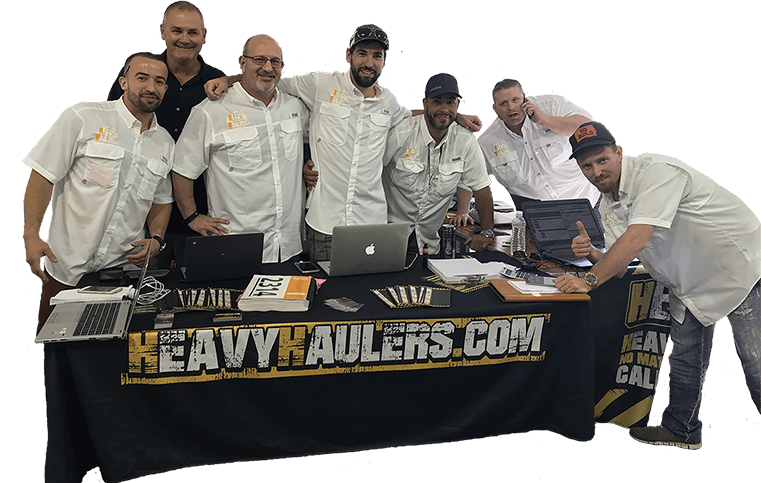 We Are Ready To Help You Haul Your Equipment!
See what you need?
Call us for a FREE Shipping Estimate at (800) 908-6206