Punctual Haulage of Wrapping Machines
Ensuring your wrapping machine arrives onsite on-time is crucial for practical storage solutions for a variety of industries, from catering to agricultural. That's why, at Heavy Haulers, we do everything within our power to make sure your wrapping machine arrives at its final destination on time, so as not to interrupt or negatively affect your storage plans. We stick to our deadlines, so you can too! If you need your wrapping machine onsite on a specific date, we'll utilize our nationwide network to locate a local, experienced wrapping machine transportation specialist in your area. Even if you require wrapping machine transport at short notice, Heavy Haulers are here to assist you.
Our extensive scheduling, route planning, and up-to-date traffic knowledge help us to plan the quickest and easiest route for your wrapping machine shipment. We can even keep you informed through GPS tracking, so you can follow the progress of your delivery and know when it's due to arrive. Call now for a free shipping estimate! (800) 908-6206
Contact Our Expert Shipping Specialist's
(800) 908-6206
Boundless Wrapping Machine Shipping Capabilities
Wrapping machines wrap compacted bales with a plastic film, ensuring that waste, including biomass, agricultural waste, and recyclables, is preserved without the risk of self-ignition, fermentation, or odor. They provide a watertight outdoor storage solution for waste, as well as silage and crops. At Heavy Haulers, we recognize the usefulness of wrapping machines and have made it our mission to transport them through the US safely. To help you transport wrapping machines to where you need them most, we have developed fully customizable wrapping machine shipping services. If you need interstate shipping of a large industrial wrapping machine, international wrapping machine shipping, or relocation from one part of the city to another, we've got you covered.
Common Waste Wrapping machines shipped by Us:
• Cross Wrap CW2200


• Cross Wrap CW Direct


• Kuhn RW10 Series


• Kuhn SW14 Series


• Kuhn SW4014


• Macpresse


• Robopac


• Vermeer BW5500


• Vermeer SBW4000


• Vermeer SBW8000


• Vermeer SBW8500


How to Ship Wrapping Machines with Heavy Haulers
The Heavy Haulers wrapping machine transport service can be booked by phone. Simply call us for a fast, free, accurate, and competitive quote for the service. Once you've agreed to a price, we'll start to arrange the transportation you require. You can trust us to match you with an experienced driver in your area. Our extensive network of drivers and trucks is at your service when you choose to use our wrapping machine transport service. Call us to get started.
Looking For Transport
With a Specific Trailer?

Max Weight: 150,000+ lbs. | Main Deck Length 29 ft.
| Well Width 8.5 ft. | Legal Height Limit 11.6 ft.

Max Weight: 48,000 lbs. | Max Length 53 ft.
| Max Width 8.5 ft. | Max Height 8.5 ft.
Max Weight: 48,000 lbs. Max Length 53 ft. |
Max Width 8.5 ft. | Max Height 11 ft.
Max Weight: 45,000 lbs. | Max Length 29 ft.
| Max Width 8.5 ft. | Max Height 11.5 ft.
HEAVYHAULERS.COM
START YOUR SHIPMENT TODAY!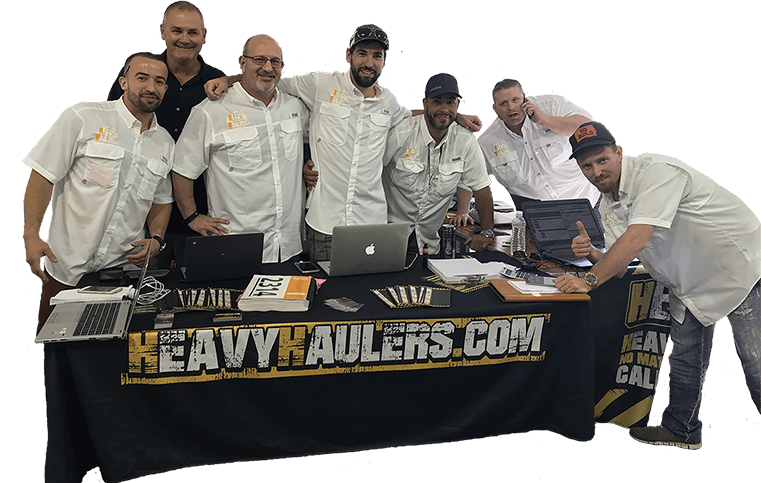 We Are Ready To Help You Haul Your Equipment!
See what you need?
Call us for a FREE Shipping Estimate at (800) 908-6206