Complete Suction Excavator Shipping Services
Whether it's a small suction excavator in Spokane, Washington, or a Vermeer V800 in Ontario, Canada, Heavy Haulers can handle the transportation. Whether you're shipping into or out of the U.S., Canada, or Mexico, we offer a complete suction excavator shipping service that handles the customs paperwork and any associated shipping permits. We have over ten years of experience shipping heavy-duty machinery and know precisely what's required to provide you with an efficient, hassle-free service.
When you book our suction excavator shipping services, we'll provide you with an experienced, local professional that's familiar with your shipping requirements, local road conditions, as well as how to effectively load, secure, and unload your vehicle. All our drivers are licensed, bonded, and insured, and we can provide customized GPS load tracking alerts for additional security. You can trust us at the Heavy Haulers suction excavator shipping company to work in your best interests, plan the best route, and professionally handle every journey. Call now! (800) 908-6206
Contact Our Expert Shipping Specialist's
(800) 908-6206
Protecting Your Valuable Suction Excavator Transports
Alternatively known as vacuum excavators, a suction excavator includes a suction pipe that creates a vacuum which carries away loose soil and debris at high speeds. With up to 400hp, suction excavators are ideal for delicate underground applications and debris cleanup at commercial and industrial job sites of all sizes. Protecting these vehicles during transport is crucial, and you can trust us to handle your suction excavator shipment with care.
With a nationwide network of drivers and fleet of specialized transport trucks, we are capable of providing safe and secure shipment of suction excavators, no matter where your machinery is located. If it's in the U.S., Canada, Mexico, or being shipping internationally, it doesn't matter to us. We've got the skills and resources available to handle it. At all stages of the suction excavator shipment process, from loading, securing, transporting, and finally to the unloading, we will protect your shipment using the safest handling methods and technology.
Common Suction Excavators We Transport
• Custom Suction Excavators
• Chevrolet C65
• Ditch Witch FX30
• Ditch Witch FX50
• Freightliner M2
• Freightliner w/ VacMasters 6000
• International 7600
• International F2674
• Ledwell LV100

• Mac RS600L
• Mclaughlin V500LE-HD
• Peterbilt 367
• Ring-0-Matic 850 VX
• Sterling LT9500 Series
• Vactor Hydroexcavator
• Vactron PMD500G
• Vactron LP873SDT
• Vermeer V800
How to Ship a Suction Excavator
You, as the customer, get to choose the transport vehicle, container size, and shipping method for your suction excavator haulage project. If you've never had to ship a suction excavator before, our logistics professionals are here to help you make all the right decisions. Give us a call today to discuss your timetable for shipping, the make/model you need us to ship, as well as the origin and shipping destination. We'll talk you through the process. Call now and let's get started! (800) 908-6206
HEAVYHAULERS.COM
START YOUR SHIPMENT TODAY!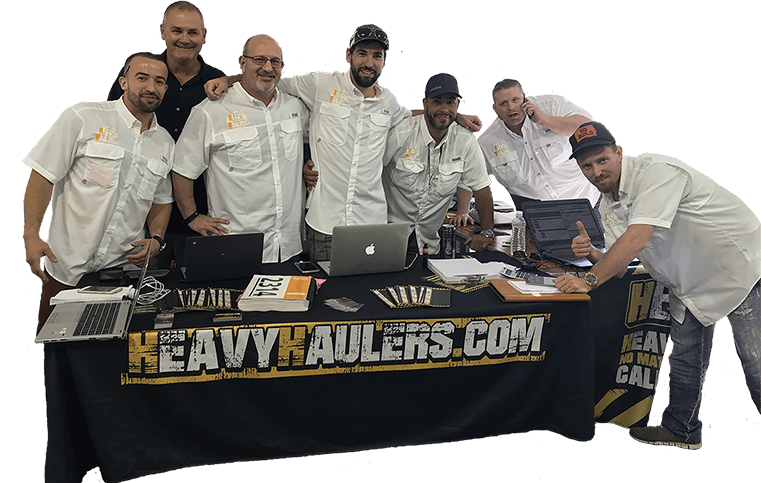 We Are Ready To Help You Haul Your Equipment!
Looking For Transport
With a Specific Trailer?

Max Weight: 150,000+ lbs. | Main Deck Length 29 ft.
| Well Width 8.5 ft. | Legal Height Limit 11.6 ft.

Max Weight: 48,000 lbs. | Max Length 53 ft.
| Max Width 8.5 ft. | Max Height 8.5 ft.
Max Weight: 48,000 lbs. Max Length 53 ft. |
Max Width 8.5 ft. | Max Height 11 ft.
Max Weight: 45,000 lbs. | Max Length 29 ft.
| Max Width 8.5 ft. | Max Height 11.5 ft.
See what you need?
Call us for a FREE Shipping Estimate at (800) 908-6206