Heavy Haulers Bangladesh Equipment Transport
Transport your equipment to Bangladesh with Heavy Haulers. With over a decade of experience, we provide the best shipping solutions available. We transport all equipment and machinery to Bangladesh with top quality service. Bangladesh shipping is easy when you speak with one of our transport specialists. We guide you through the entire process. The paperwork, permits, and are taken care of. If you need load assistance to get your freight to port, we'll help with that as well. Heavy Haulers is the industry-leading Bangladesh transport company.
Bangladesh is known for its vast plains and long rivers. It's a country where boat travel is widely used to get around. Bangladesh is a South Asian country east of India. Heavy Haulers transports freight to Bangladesh using the best routes available. We make sure to handle every detail, so you know your equipment is in good hands. Let's get started on your Bangladesh transport now. Call today! (877) 762-8481
Here are the Most Common Checkpoints Used Along the Lower 48 Borders when Transporting Equipment.
● Jessore

● Saidpur

● Shah Amanat

● Osmani

● Shah Makhdum

● Chalna

● Chittagong

● Khulna

● Mongla



Heavy Haulers can get your heavy machinery shipped to every city in Bangladesh including:
Dhaka, Sylhet, Khulna, Chittagong, Cox's Bazar and Rajshahi.
Common Freight Transport and Shipping Services to Bangladesh
See what you need?
Call us for a FREE Shipping Estimate at (877) 762-8481
Shipping Oversize Loads into Bangladesh With Heavy Haulers
Our team specializes transporting freight to Bangladesh. With a focus on safety, we've developed the best practices to ship everything from airplane wings to classic cars to 50,000-tonne backhoes. We focus on everything that your convoy needs, from an escort to flagging the equipment to the paperwork, including the bills of lading and customs forms. We ship oversize loads to Bangladesh with quality care and precision. Our goal is to make sure your equipment arrives safely and on time. Call now! (877) 762-8481
Heavy Haulers Ships Heavy Equipment Out of Every Major Port in Bangladesh. These Include:
● Chalna
● Chittagong
● Khulna
● Payra
● Dhaka
● Mongla
● Narayanganj
● Mongla
● Ashuganj
● Barisal
● Pangaon
Port-to-port delivery means that we don't release your cargo until your authorized representative is there. We've made our reputation on reliable, safe shipping services.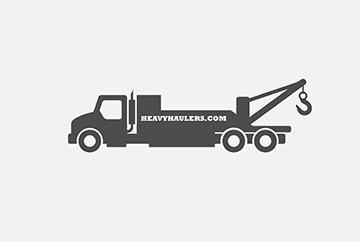 The Bangladesh Shipping Experience
Time is money, and with Heavy Haulers, you'll get the best value for your dollar. Start with a phone call to one of our expert logisticians and we'll take the information we need about your equipment. We schedule your shipment to Bangladesh, taking into account the regulations for each province as well as the US border crossing laws. You'll receive an online code to track your shipment in real-time.
Our licensed, bonded drivers are expertly trained in safety and security. Each shipment is unique, and we pair the appropriately rated rig and trailer for your goods – including entire convoys. We're familiar with all major brands of equipment and how to safely secure each while protecting the delicate gears and parts. Once we've arrived at your destination, we'll unload and allow you to inspect. We've made our reputation on safety and timeliness, and we can wait to start working with you.
Heavy Haulers Ships Across All 50 States
Alabama - Alaska - Arizona - Arkansas - California - Colorado - Connecticut - Delaware - Florida - Georgia - Hawaii - Idaho - Illinois - Indiana - Iowa - Kansas - Kentucky - Louisiana - Maine - Maryland - Massachusetts - Michigan - Minnesota - Mississippi - Missouri - Montana - Nebraska - Nevada - New Hampshire - New Jersey - New Mexico - New York - North Carolina - North Dakota - Ohio - Oklahoma - Oregon - Pennsylvania - Rhode Island - South Carolina - South Dakota - Tennessee - Texas - Utah - Vermont - Virginia - Washington - West Virginia - Wisconsin - Wyoming
Looking For Transport
With a Specific Trailer?

Max Weight: 150,000+ lbs. | Main Deck Length 29 ft.
| Well Width 8.5 ft. | Legal Height Limit 11.6 ft.

Max Weight: 48,000 lbs. | Max Length 53 ft.
| Max Width 8.5 ft. | Max Height 8.5 ft.
Max Weight: 48,000 lbs. Max Length 53 ft. |
Max Width 8.5 ft. | Max Height 11 ft.
Max Weight: 45,000 lbs. | Max Length 29 ft.
| Max Width 8.5 ft. | Max Height 11.5 ft.
Heavy Haulers Pilot Car Services
Are you looking for a reliable pilot car
for your transport?
Get Started
See what you need?
Call us for a FREE Shipping Estimate at (877) 762-8481