Reliable and Convenient Bayliner Boat Shipping Services
Heavy Haulers only uses professional specialists when processing your Bayliner boat shipment. Our specialists are experienced and know every step of the way. They ensure that every Bayliner boat we transport is fully insured and has all the right paperwork. Our specialists help choose the most suitable trailer to transport your Bayliner boat based on its specifications. Heavy Haulers have state of the art RGN and drop deck trailers to transport Bayliner Boats. We've also invested in resources such as cranes for easy loading of Bayliner Boats on trailers. When transporting large oversize and overweight Bayliner Boats, our specialists apply for the shipping permits. This takes some time but our specialists know every step to acquire them within the right time. For the Bayliner Boats that come in their own trailers, we offer power only shipping services. Our professional drivers transport it to where you want. Heavy Haulers offers door to door and port to port Bayliner Boats shipping services. Our Bayliner Boattransport is reliable and convenient. When transporting a Bayliner boat, choose a professional like Heavy Haulers.
Bayliner was founded by Orin Edson in 1957. However the company now runs under Brunswick Boat Group which is a division of Brunswick Corporation. The company was bought by Brunswick in 1986 for 425 million dollars. Bayliner is termed as the biggest manufacturer of recreational boats globally. Currently, it has more than 400 dealers in more than 60 countries across the world. Bayliner has branches in Tennessee, Arlington, Washington and Knoxville in the US. In Mexico, it's located in Tamaulipas and Reynosa. They also have branches in Portugal for Europe's market and Brazil for South American.
Transport Any Bayliner Boat Model with Heavy Haulers
Bayliner produces different boat models which we all ship. The most famous Bayliner boat is the 175 Bowrider. The biggest boat built by Bayliner was the US Yachts US 42. Among other Bayliner Boats is the Buccaneer 200 US 22 and more. Heavy Haulers, we transport all models and sizes of Bayliner Boats at affordable rates. Our shipping cost is economical and achieved based on factors such as distance. We offer all our clients free and accurate Bayliner Boats quotes. We guarantee all our clients timely and fast Bayliner Boats shipping services. We take care of our clients' boats and always deliver them in the very condition that we received them in. To transport a Bayliner boat, call us today through our toll free number (754) 732-0936.
HEAVYHAULERS.COM
START YOUR SHIPMENT TODAY!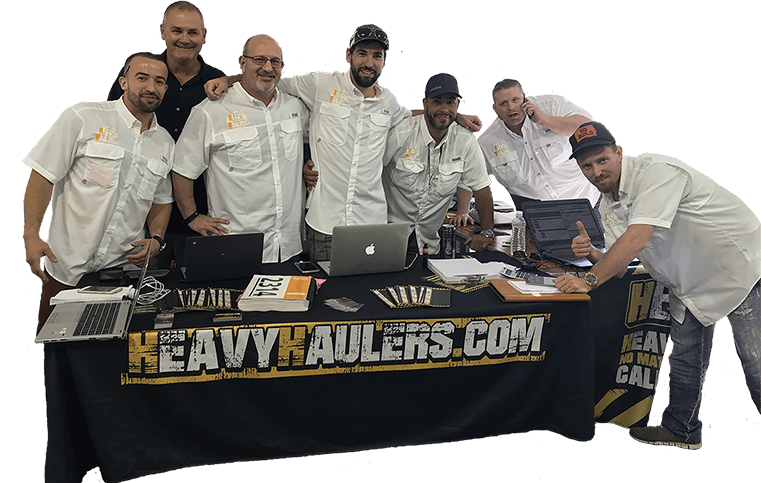 We Are Ready To Help You Haul Your Equipment!
Looking For Transport
With a Specific Trailer?

Max Weight: 150,000+ lbs. | Main Deck Length 29 ft.
| Well Width 8.5 ft. | Legal Height Limit 11.6 ft.

Max Weight: 48,000 lbs. | Max Length 53 ft.
| Max Width 8.5 ft. | Max Height 8.5 ft.
Max Weight: 48,000 lbs. Max Length 53 ft. |
Max Width 8.5 ft. | Max Height 11 ft.
Max Weight: 45,000 lbs. | Max Length 29 ft.
| Max Width 8.5 ft. | Max Height 11.5 ft.
Heavy Haulers Ships Across All 50 States
Alabama - Alaska - Arizona - Arkansas - California - Colorado - Connecticut - Delaware - Florida - Georgia - Hawaii - Idaho - Illinois - Indiana - Iowa - Kansas - Kentucky - Louisiana - Maine - Maryland - Massachusetts - Michigan - Minnesota - Mississippi - Missouri - Montana - Nebraska - Nevada - New Hampshire - New Jersey - New Mexico - New York - North Carolina - North Dakota - Ohio - Oklahoma - Oregon - Pennsylvania - Rhode Island - South Carolina - South Dakota - Tennessee - Texas - Utah - Vermont - Virginia - Washington - West Virginia - Wisconsin - Wyoming
Heavy Haulers Pilot Car Services
Are you looking for a reliable pilot car
for your transport?
Get Started
See what you need?
Call us for a FREE Shipping Estimate at (754) 732-0936