Fully Insured Beneteau Boats Shipping Services
Shipping a Beneteau boat should only be done by a professional like Heavy Haulers. We have over a decade of experience and all the resources necessary to load and transport your Beneteau boat easily. At Heavy Haulers, we offer affordable Beneteau boat shipping services. Our shipping cost is all inclusive and without any hidden charges. Before shipping a Beneteau boat, we fully insure it and assign the shipment to a specific specialist. This way, you can always have someone to call anytime you need an update on your shipment. At Heavy Haulers, we guarantee safe and timely Beneteau boats shipping services. Our drivers are professionals with years of experience. They know how to manoeuvre across the country and deliver your Beneteau boat safely. Heavy Haulers also offers port to port Beneteau boat shipping services for our international clients. We have trailers with enough capacity to transport any size of a Beneteau boat. We also offer power only shipping services for Beneteau boats that come in their own trailers. We send one of our professional drivers who hitch the trailer and drive off to the client's destination of choice.
Beneteau was founded by Benjamin Beneteau at Croix-de-Vie, France in 1884. It was initially meant to build sailing trawlers. They now have production facilities in both France and the United States. Beneteau has 400 dealerships globally. Beneteau Group is also holding other prestige brands like Jeanneau. You can buy a new or second hand Beneteau boat from any of their dealerships. In the mid 60s, Benjamin Beneteau's grandchildren introduced Beneteau fiberglass boats.
We Transport Every Model and Size of Beneteau Boats
Beneteau is well known for their wide range of boats such as sailing yachts, motorboats and more. You can purchase any model of Beneteau boat in five continents. Beneteau boat models vary between the sizes of 18 to 62 feet. Heavy Haulers will help you transport any size and model of a Beneteau boat anywhere in the country and internationally. Our specialists are professionals and will follow up on your Beneteau boat transport until it's safely delivered. At Heavy Haulers, we pay attention to our client's needs and always deliver beyond their expectations. Heavy Haulers is the best Beneteau boat shipping company. We know the specifications of each Beneteau boat which makes it easy to handle them during transport. For any Beneteau boat shipping services, contact us today through our toll free number (754) 732-0936.
HEAVYHAULERS.COM
START YOUR SHIPMENT TODAY!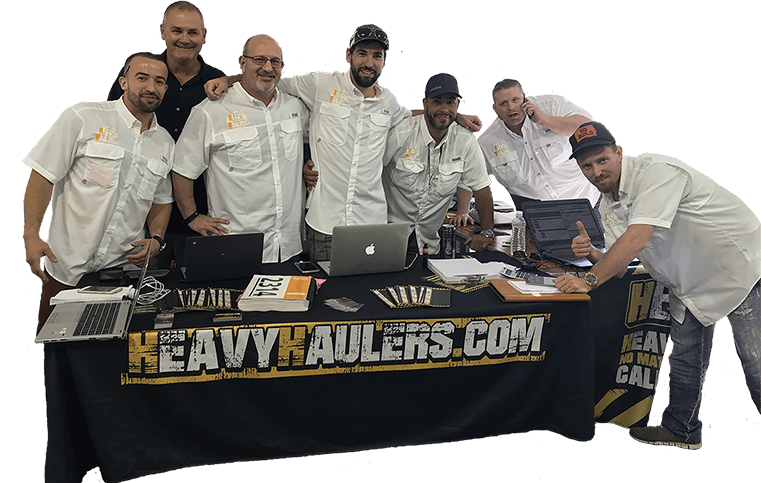 We Are Ready To Help You Haul Your Equipment!
Looking For Transport
With a Specific Trailer?

Max Weight: 150,000+ lbs. | Main Deck Length 29 ft.
| Well Width 8.5 ft. | Legal Height Limit 11.6 ft.

Max Weight: 48,000 lbs. | Max Length 53 ft.
| Max Width 8.5 ft. | Max Height 8.5 ft.
Max Weight: 48,000 lbs. Max Length 53 ft. |
Max Width 8.5 ft. | Max Height 11 ft.
Max Weight: 45,000 lbs. | Max Length 29 ft.
| Max Width 8.5 ft. | Max Height 11.5 ft.
Heavy Haulers Ships Across All 50 States
Alabama - Alaska - Arizona - Arkansas - California - Colorado - Connecticut - Delaware - Florida - Georgia - Hawaii - Idaho - Illinois - Indiana - Iowa - Kansas - Kentucky - Louisiana - Maine - Maryland - Massachusetts - Michigan - Minnesota - Mississippi - Missouri - Montana - Nebraska - Nevada - New Hampshire - New Jersey - New Mexico - New York - North Carolina - North Dakota - Ohio - Oklahoma - Oregon - Pennsylvania - Rhode Island - South Carolina - South Dakota - Tennessee - Texas - Utah - Vermont - Virginia - Washington - West Virginia - Wisconsin - Wyoming
Heavy Haulers Pilot Car Services
Are you looking for a reliable pilot car
for your transport?
Get Started
See what you need?
Call us for a FREE Shipping Estimate at (754) 732-0936