Convenient Boston Whaler Boats Shipping Services
Heavy Haulers is an industry leader when it comes to shipping boats. We transport all types of boats including Boston Whaler boats. Transporting a Boston Whaler boat requires experience and resources which we all have. We've been shipping Boston Whaler boats for more than a decade now. Along the way, we've made our Boston Whaler boats shipping services even more effective by learning from our past challenges. At Heavy Haulers, we fully insure every Boston Whaler boat we transport. Our specialists are professionals who will process your Boston Whaler boat shipment and ensure it has all the right paperwork before it's dispatched. For the oversize and overweight Boston Whaler boats, they ensure to apply for the permits. Anything considered oversize or overweight can only be transported in public highways if it has the necessary shipping permits. We transport single and multiple Boston Whaler boats. When shipping Boston Whaler boats, we use RGN or drop deck state of the art trailers. We offer Boston Whaler boats power only shipping services when a boat comes with its own trailer. Our drivers hook up the trailer and drive off to where you want your boat transported.
Boston Whaler was started by a Harvard 1936 graduate by the name Richard "Dick" Fisher in the year 1958. This American boat manufacturer started as a subsidiary of Brunswick Boat group. Boston Whaler boats were initially made in Massachusetts, thus the name. However, they are now made in Edgewater, Florida. Richard Fisher started by making small and lightweight boats from balsa wood. After years of trying, boats produced by Fisher-Pierce manufacturing company were sold under the name Boston Whaler in 1958.
Transporting a Boston Whaler Boat with Heavy Haulers
Boston Whaler boats range between the sizes of 11.3 to 42.5 feet. All the new Boston Whaler boats are transported from the company while they already have a Mercury engine. Heavy Haulers transport Boston Whaler boats of all sizes. Some of the current Boston Whaler recreational boat models include Tender, Montauk and Dauntless. Among the Boston Whaler commercial boats is Guardian, Justice and Challenger. At Heavy Haulers, we know every model and size of Boston Whaler boats. This makes it easy to handle them. Our Boston Whaler boats shipping services are available at affordable rates. We transport Boston Whaler boats locally and internationally. We offer free and accurate Boston Whaler boats shipping estimates. To transport a Boston Whaler boat, contact us today through (754) 732-0936.
HEAVYHAULERS.COM
START YOUR SHIPMENT TODAY!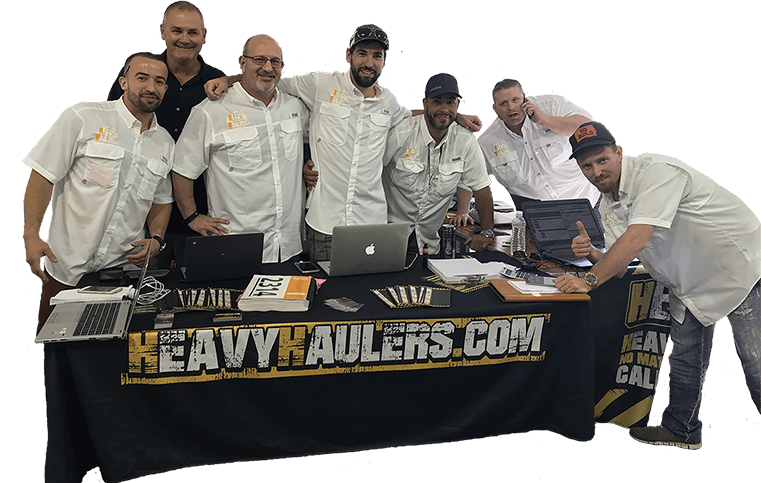 We Are Ready To Help You Haul Your Equipment!
Looking For Transport
With a Specific Trailer?

Max Weight: 150,000+ lbs. | Main Deck Length 29 ft.
| Well Width 8.5 ft. | Legal Height Limit 11.6 ft.

Max Weight: 48,000 lbs. | Max Length 53 ft.
| Max Width 8.5 ft. | Max Height 8.5 ft.
Max Weight: 48,000 lbs. Max Length 53 ft. |
Max Width 8.5 ft. | Max Height 11 ft.
Max Weight: 45,000 lbs. | Max Length 29 ft.
| Max Width 8.5 ft. | Max Height 11.5 ft.
Heavy Haulers Ships Across All 50 States
Alabama - Alaska - Arizona - Arkansas - California - Colorado - Connecticut - Delaware - Florida - Georgia - Hawaii - Idaho - Illinois - Indiana - Iowa - Kansas - Kentucky - Louisiana - Maine - Maryland - Massachusetts - Michigan - Minnesota - Mississippi - Missouri - Montana - Nebraska - Nevada - New Hampshire - New Jersey - New Mexico - New York - North Carolina - North Dakota - Ohio - Oklahoma - Oregon - Pennsylvania - Rhode Island - South Carolina - South Dakota - Tennessee - Texas - Utah - Vermont - Virginia - Washington - West Virginia - Wisconsin - Wyoming
Heavy Haulers Pilot Car Services
Are you looking for a reliable pilot car
for your transport?
Get Started
See what you need?
Call us for a FREE Shipping Estimate at (754) 732-0936