Professional Carver Yachts Transport Services
Heavy Haulers transports yachts manufactured by Carver Yachts at a drop off location of your choice in the country. We also transport Carver Yachts internationally through port to port. Our specialists process every shipment. They fully insure all the Carver Yachts we transport and ensure they have the right paperwork. The Carver Yachts boats we transport are carefully loaded on the trailers using cranes. They are then secured before being dispatched. Heavy Haulers only uses professional drivers. For the large yachts manufactured by Carver Yachts that come in their own trailers, they hook them up and transport them to the given location. Our Carver Yachts power only shipping services are available everywhere in the country. For the large Carver Yachts that are considered oversize or overweight, our specialists apply for their shipping permits. At Heavy Haulers, we transport Carver Yachts models with utmost professionalism. We put effort into every shipment that we make. Our specialists follow up until our clients receive their Carver yacht safely.
Carver is a yacht manufacturer termed as the leader of the luxury motor yachts market found in Pulaski, Wisconsin. It was started in 1954 in Milwaukee, Wisconsin by Charles (Charlie) Carter and George Verhagen who were making mahogany runabouts on South 27. In 1963, the two sold the business to Walter "Wally" Markham and Glen Nordin. The duo worked for Cruisers of Oconto, Wisconsin. They transitioned the company into using fibreglass. In the 80s and 90s, Carver was termed as the largest producer of fiberglass yachts in the world. Carver founded the Marquis Yachts line. It started with 59 and 65 motor yachts. Between 2005 and 2008, they produced over 100 of the 65 motor yachts in Pulaski, Wisconsin. Eventually, Carver was taken by Marquis-Larson boat group.
Free and Accurate Carver Yachts Shipping Quotes
Models of yachts made by Carver Yachts range between the sizes of 24 to 56 feet. Some of the common Carver Yachts models include C34 Coupe, C36 Command Bridge and more. We transport all models of Carver Yachts. Regardless of the Carver Yachts you are shipping or the distance, we get the job done. We ensure that all the Carver Yachts we transport are delivered safely and on time. Our Carver Yachts shipping services are available at affordable rates. Our shipping cost is accurate and without any hidden charges. We offer our clients free and accurate Carver Yachts shipping services. To transport Carver Yachts models, contact us today through our toll free number (800) 908-6206.
HEAVYHAULERS.COM
START YOUR SHIPMENT TODAY!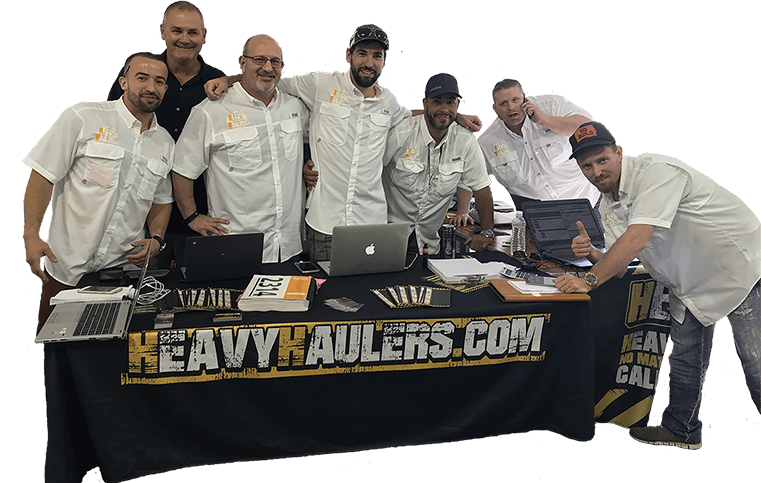 We Are Ready To Help You Haul Your Equipment!
Looking For Transport
With a Specific Trailer?

Max Weight: 150,000+ lbs. | Main Deck Length 29 ft.
| Well Width 8.5 ft. | Legal Height Limit 11.6 ft.

Max Weight: 48,000 lbs. | Max Length 53 ft.
| Max Width 8.5 ft. | Max Height 8.5 ft.
Max Weight: 48,000 lbs. Max Length 53 ft. |
Max Width 8.5 ft. | Max Height 11 ft.
Max Weight: 45,000 lbs. | Max Length 29 ft.
| Max Width 8.5 ft. | Max Height 11.5 ft.
Heavy Haulers Ships Across All 50 States
Alabama - Alaska - Arizona - Arkansas - California - Colorado - Connecticut - Delaware - Florida - Georgia - Hawaii - Idaho - Illinois - Indiana - Iowa - Kansas - Kentucky - Louisiana - Maine - Maryland - Massachusetts - Michigan - Minnesota - Mississippi - Missouri - Montana - Nebraska - Nevada - New Hampshire - New Jersey - New Mexico - New York - North Carolina - North Dakota - Ohio - Oklahoma - Oregon - Pennsylvania - Rhode Island - South Carolina - South Dakota - Tennessee - Texas - Utah - Vermont - Virginia - Washington - West Virginia - Wisconsin - Wyoming
Heavy Haulers Pilot Car Services
Are you looking for a reliable pilot car
for your transport?
Get Started
See what you need?
Call us for a FREE Shipping Estimate at (800) 908-6206