Professional Catalina Yachts Transport Services
Catalina Yachts can be quite expensive. Therefore, choosing the right shipping company is important. Heavy Haulers, we guarantee safe and secure Catalina Yachts shipping services. We fully insure all the Catalina Yachts we transport and have all the paperwork ready. For the large yachts made by Catalina Yachts, our specialists apply for the shipping permits in order to have them transported on public highways without any issues. For the Catalina Yachts that come in their own trailers, we offer transport. Our drivers are professionals with years of experience and transport Catalina Yachts safely and deliver them on time. Our Catalina Yachts power only shipping services are available at affordable rates. We transport Catalina Yachts anywhere in the country and internationally. Our Catalina Yachts shipping services are door to door and port to port. At Heavy Haulers, we are professionals and we know how to handle Catalina Yachts boats with utmost care.
Catalina Yachts was started in 1969 by Frank Butler in Hollywood, California. It's a manufacturer of fiberglass monohull sailboats. Catalina Yachts is termed as one of the largest boat producers in the world. The first model to be built by Catalina Yachts was a 22 ft design that had been rejected earlier by Columbia. In 1977, Frank manufactured more models: the Catalina 27, Catalina 30 and Catalina 25. In 1978, the company developed Catalina 38 that had been bought from Yankee Yacht Company at the time of its bankruptcy. Catalina Yachts acquired Morgan Yachts in 1984. In 2004, they produced Catalina Morgan 440. Catalina Yachts have been winners of boat of the year many times. Some of the boats that won include 2019- Catalina 545, 2017- Catalina 425, 2014-Catalina 275 Sport and many more.
Fast and Secure Catalina Yachts Shipping Services
Catalina Yachts produce boats ranging between the sizes of 8 to 47 feet. Some of the common Catalina Yachts models include the Catalina 445, Catalina 425 Catalina 545 and many more. We transport every model and size of Catalina Yachts at affordable rates. Our shipping fee is all inclusive and without any added fees. Our Catalina Yachts shipping services are fast and secure. We ensure to be at the drop off location within the agreed time to avoid any inconveniences. At Heavy Haulers, we transport Catalina Yachts safely and deliver them in the very condition that we picked them in. For a free and accurate Catalina yacht shipping estimate, contact us and talk to one of our agents through (754) 732-0936.
HEAVYHAULERS.COM
START YOUR SHIPMENT TODAY!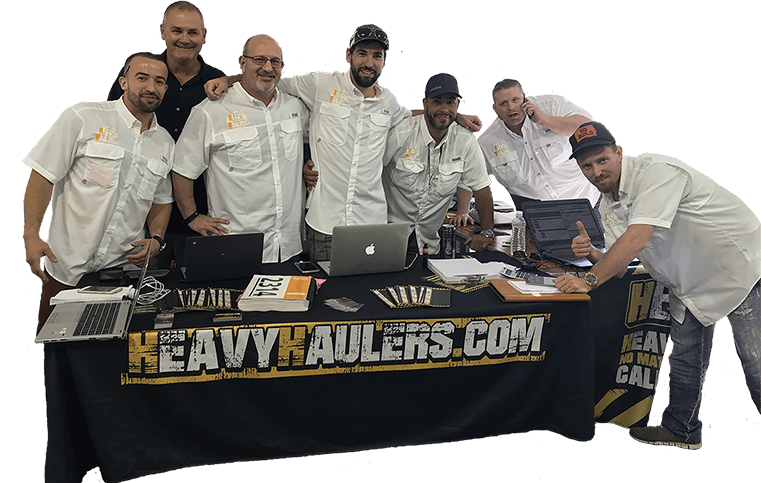 We Are Ready To Help You Haul Your Equipment!
Looking For Transport
With a Specific Trailer?

Max Weight: 150,000+ lbs. | Main Deck Length 29 ft.
| Well Width 8.5 ft. | Legal Height Limit 11.6 ft.

Max Weight: 48,000 lbs. | Max Length 53 ft.
| Max Width 8.5 ft. | Max Height 8.5 ft.
Max Weight: 48,000 lbs. Max Length 53 ft. |
Max Width 8.5 ft. | Max Height 11 ft.
Max Weight: 45,000 lbs. | Max Length 29 ft.
| Max Width 8.5 ft. | Max Height 11.5 ft.
Heavy Haulers Ships Across All 50 States
Alabama - Alaska - Arizona - Arkansas - California - Colorado - Connecticut - Delaware - Florida - Georgia - Hawaii - Idaho - Illinois - Indiana - Iowa - Kansas - Kentucky - Louisiana - Maine - Maryland - Massachusetts - Michigan - Minnesota - Mississippi - Missouri - Montana - Nebraska - Nevada - New Hampshire - New Jersey - New Mexico - New York - North Carolina - North Dakota - Ohio - Oklahoma - Oregon - Pennsylvania - Rhode Island - South Carolina - South Dakota - Tennessee - Texas - Utah - Vermont - Virginia - Washington - West Virginia - Wisconsin - Wyoming
Heavy Haulers Pilot Car Services
Are you looking for a reliable pilot car
for your transport?
Get Started
See what you need?
Call us for a FREE Shipping Estimate at (754) 732-0936