Specialized Custom Line Yachts Shipping Services
When shipping Custom Line yachts, we pay attention to the details. We ensure that any customizations made are well taken care of. We fully insure all the Custom Line yachts that we transport. Our specialists take care of the paperwork and identify the most suitable trailer to transport a Custom Line yacht. When loading Custom Line yachts on the trailer, we use our cranes because they are efficient and will place the yacht on the trailer accurately. We offer power only shipping services for Custom Line yachts that are already in a trailer. We send our professional drivers who hook them up and transport them to a client's destination of choice. For the oversize and overweight Custom Line yachts, we acquire shipping permits which are mandatory before transporting them on public highways. We deploy pilot cars when need be to help in the transportation of Custom Line yachts.
Custom Line was started in 1996. It's function was to make different yachts in composite materials for clients with high demands. The Custom Line yachts are made in Fano, Ancona and Cattolica. It's headquarters are found in Forli. Custom Line makes personalised semi-displacement boats and planing boats starting from the size of 28 metres. For over two decades, Custom Line is known for making pleasure yachts of great innovation, design and functionality. They have a fleet of over 250 boats globally. In 2006, the Italian yacht manufacturer became part of Ferretti Group.
Convenient and Reliable Custom Line Yachts Transport Services
Heavy Haulers transport all the Custom Line yachts at affordable rates. Our Custom Line yachts shipping services are available in the United States and internationally. We offer door to door and port to port Custom Line yachts shipping services. Among the Custom Line yachts that we ship is Navetta 42, Navetta 37 which are from Navetta Line. We take care of the Custom Line yachts when shipping them to ensure that they get to their owner in the very condition that we picked them in. Our Custom Line yachts shipping services are fast and reliable. We do all the work so that the client can rest. We offer Custom Line yachts expedited shipping services at an extra fee for the clients who urgently need their yachts shipped. Our shipping cost is all inclusive and without any hidden charges. For free and accurate Custom Line yachts shipping fee, contact us today through our toll free number (754) 732-0936.
HEAVYHAULERS.COM
START YOUR SHIPMENT TODAY!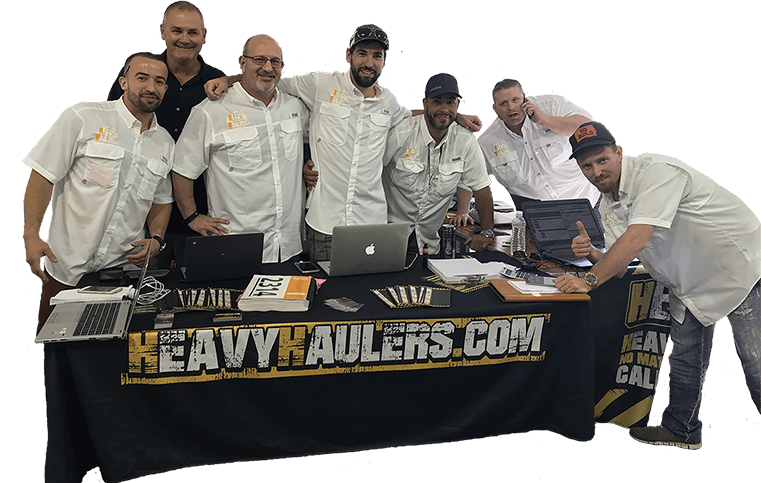 We Are Ready To Help You Haul Your Equipment!
Looking For Transport
With a Specific Trailer?

Max Weight: 150,000+ lbs. | Main Deck Length 29 ft.
| Well Width 8.5 ft. | Legal Height Limit 11.6 ft.

Max Weight: 48,000 lbs. | Max Length 53 ft.
| Max Width 8.5 ft. | Max Height 8.5 ft.
Max Weight: 48,000 lbs. Max Length 53 ft. |
Max Width 8.5 ft. | Max Height 11 ft.
Max Weight: 45,000 lbs. | Max Length 29 ft.
| Max Width 8.5 ft. | Max Height 11.5 ft.
Heavy Haulers Ships Across All 50 States
Alabama - Alaska - Arizona - Arkansas - California - Colorado - Connecticut - Delaware - Florida - Georgia - Hawaii - Idaho - Illinois - Indiana - Iowa - Kansas - Kentucky - Louisiana - Maine - Maryland - Massachusetts - Michigan - Minnesota - Mississippi - Missouri - Montana - Nebraska - Nevada - New Hampshire - New Jersey - New Mexico - New York - North Carolina - North Dakota - Ohio - Oklahoma - Oregon - Pennsylvania - Rhode Island - South Carolina - South Dakota - Tennessee - Texas - Utah - Vermont - Virginia - Washington - West Virginia - Wisconsin - Wyoming
Heavy Haulers Pilot Car Services
Are you looking for a reliable pilot car
for your transport?
Get Started
See what you need?
Call us for a FREE Shipping Estimate at (754) 732-0936