Specialised Dufour Yachts Transport Services
Heavy Haulers is a professional when it comes to transporting yachts manufactured by Dufour Yachts. We pay attention to our clients' requirements and work towards meeting them. Our Dufour Yachts shipping services are fully insured. Our specialists recommend the most suitable trailer to transport Dufour Yachts. For the Dufour Yachts that are too large, our specialists apply for their shipping permits in order to be shipped through public highways. We offer affordable Dufour Yachts power only shipping services for the ones that are already in their own trailers. Our drivers are professionals and will transport your Dufour yachts safely and deliver them on time. At Heavy Haulers, we offer door to door and port to port Dufour Yachts shipping services. Dufour Yachts is a French sailboat producer that was started in 1964 by engineer and naval architect Michel Dufour. He realised he had a potential of using fiberglass to make boats when he was working in a field that fabricated parts out of fibreglass.
The first Dufour yacht was called the Sylph. Between 1964 and 1975, he had sold more than 400 models and launched Dufour Yachts. In 1967, he launched L'Arpege which was 29 feet. In a span of 10 years, more than 1500 models had been built. In the 1970s, Dufour employed more than 400 employees after becoming the biggest exporter of French fibreglass sailboats. Around this time, they were exporting to more than 40 countries and won the national French Export Prize. Dufour Yachts continued to grow and sold many pieces of different models that they produced. In 2018, the company was bought by Fountaine Pajot. However, Dufour will continue being a separate brand.
Safe and Timely Dufour Yachts Shipping Services
Dufour Yachts come in different sizes and models. Some of the current Dufour Yachts models include Dufour 310 Grand Large, Dufour 430 Grand Large and Dufour 382 Grand Large. At Heavy Haulers, we transport all Dufour Yachts models and sizes. Our shipping cost is affordable. The shipping fee you pay caters for everything including full insurance and a specific agent dedicated to your Dufour Yachts shipment. Our clients can call the agent assigned to their shipment at any time of the day to get updates. We offer affordable Dufour Yachts expedited shipping services for the clients who need their Dufour yachts transported urgently. Our Dufour Yachts shipping estimates are free and accurate. At Heavy Haulers, we ensure that any Dufour yacht we transport gets to the owner safely and on time. To transport any Dufour Yachts, contact us today through (754) 732-0936.
HEAVYHAULERS.COM
START YOUR SHIPMENT TODAY!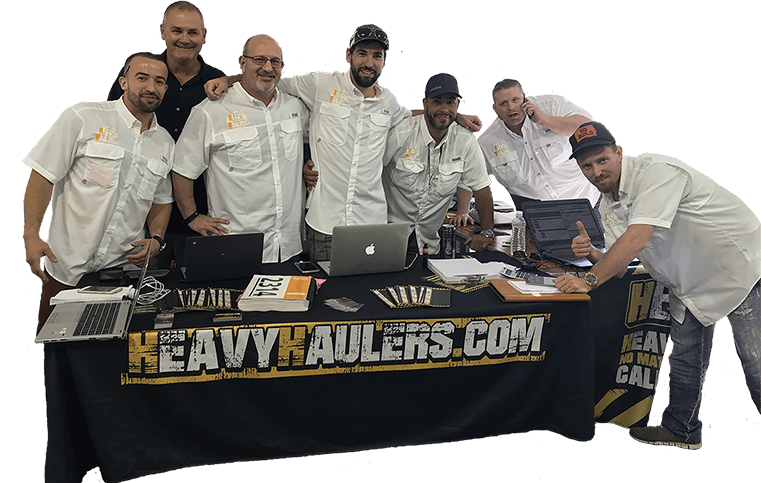 We Are Ready To Help You Haul Your Equipment!
Looking For Transport
With a Specific Trailer?

Max Weight: 150,000+ lbs. | Main Deck Length 29 ft.
| Well Width 8.5 ft. | Legal Height Limit 11.6 ft.

Max Weight: 48,000 lbs. | Max Length 53 ft.
| Max Width 8.5 ft. | Max Height 8.5 ft.
Max Weight: 48,000 lbs. Max Length 53 ft. |
Max Width 8.5 ft. | Max Height 11 ft.
Max Weight: 45,000 lbs. | Max Length 29 ft.
| Max Width 8.5 ft. | Max Height 11.5 ft.
Heavy Haulers Ships Across All 50 States
Alabama - Alaska - Arizona - Arkansas - California - Colorado - Connecticut - Delaware - Florida - Georgia - Hawaii - Idaho - Illinois - Indiana - Iowa - Kansas - Kentucky - Louisiana - Maine - Maryland - Massachusetts - Michigan - Minnesota - Mississippi - Missouri - Montana - Nebraska - Nevada - New Hampshire - New Jersey - New Mexico - New York - North Carolina - North Dakota - Ohio - Oklahoma - Oregon - Pennsylvania - Rhode Island - South Carolina - South Dakota - Tennessee - Texas - Utah - Vermont - Virginia - Washington - West Virginia - Wisconsin - Wyoming
Heavy Haulers Pilot Car Services
Are you looking for a reliable pilot car
for your transport?
Get Started
See what you need?
Call us for a FREE Shipping Estimate at (754) 732-0936