Efficient Fairline Yachts Shipping Services
Transporting a Fairline yacht isn't easy and requires a shipping company that has the experience and resources. At Heavy Haulers, we've been transporting Fairline Yachts for more than a decade now. We know how to go about the entire process. Our specialists ensure that every Fairline Yachts we transport is fully insured and has all the right paperwork. They also recommend the most suitable trailer to transport a Fairline yacht based on the size. When shipping Fairline Yachts on a trailer, they are loaded by our professionals using cranes. We offer power only shipping services for Fairline yachts that come in their own trailers. For the Fairline Yachts that are oversize and overweight, we apply for their shipping permits. During transport, we ensure there are pilot cars for easy transportation. We transport Fairline Yachts with the most professionalism. Heavy Haulers guarantees safe and fast Fairline yachts shipping services.
Fairline Yachts Ltd was founded in 1963 by Jack Newington as Fairline Boats in Oundle, Northamptonshire. The company started as a British producer of luxury motor yachts. It all began after Jack acquired gravel pits in River Nene and founded Oundle Marina. He launched the first 19 feet Fairline boat in 1967. In 1971, the company expanded and hired fourteen people after Sam, Jack's son took over. Sam continued to expand the company overseas and in 1979, the company employed 140 people after the success of the Fairline 0 model which had been produced in 1977. By 1980s the company was making high speed yachts and was awarded the Queen's Award for Enterprise International Trade. In 2016, the company was by Alexander Volov and Igor Gyyanenko who changed it from Fairline Boats to Fairline Yachts Ltd.
Fast and Reliable Fairline Yachts Transportation Services
Fairline Yachts models and sizes range between 26 to 80 feet. Fairline Yachts manufactures different types of Motor yachts, Sports cruisers, Flybridge and Express Cruiser. Some of the models include TARGA 53 GT, SQUADRON 68, SQUADRON 50 and many more. We transport all the models and sizes of Fairline Yachts. Our shipping services are affordable and available locally and internationally. We offer our clients free and accurate Fairline yachts shipping quotes. Our shipping cost is all inclusive and we don't charge any added fees. We also offer Fairline yachts expedited shipping services for clients who need their Fairline Yachts transported urgently. To transport a Fairline yacht fast and easily, contact us today through our toll free number (800) 908-6206.
HEAVYHAULERS.COM
START YOUR SHIPMENT TODAY!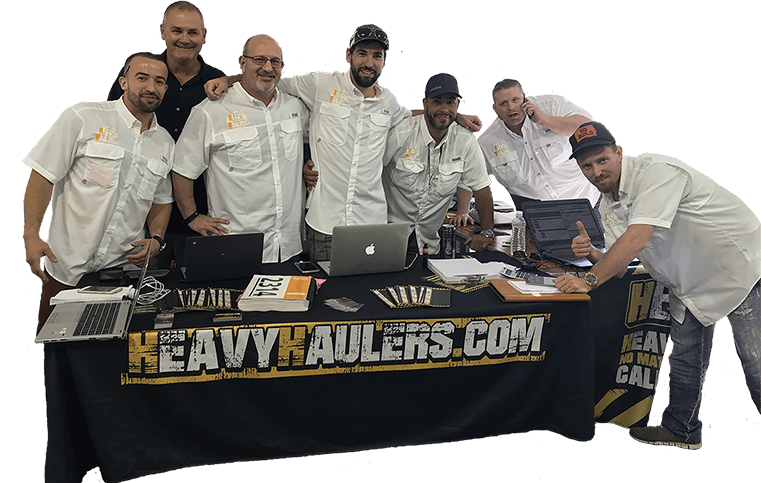 We Are Ready To Help You Haul Your Equipment!
Looking For Transport
With a Specific Trailer?

Max Weight: 150,000+ lbs. | Main Deck Length 29 ft.
| Well Width 8.5 ft. | Legal Height Limit 11.6 ft.

Max Weight: 48,000 lbs. | Max Length 53 ft.
| Max Width 8.5 ft. | Max Height 8.5 ft.
Max Weight: 48,000 lbs. Max Length 53 ft. |
Max Width 8.5 ft. | Max Height 11 ft.
Max Weight: 45,000 lbs. | Max Length 29 ft.
| Max Width 8.5 ft. | Max Height 11.5 ft.
Heavy Haulers Ships Across All 50 States
Alabama - Alaska - Arizona - Arkansas - California - Colorado - Connecticut - Delaware - Florida - Georgia - Hawaii - Idaho - Illinois - Indiana - Iowa - Kansas - Kentucky - Louisiana - Maine - Maryland - Massachusetts - Michigan - Minnesota - Mississippi - Missouri - Montana - Nebraska - Nevada - New Hampshire - New Jersey - New Mexico - New York - North Carolina - North Dakota - Ohio - Oklahoma - Oregon - Pennsylvania - Rhode Island - South Carolina - South Dakota - Tennessee - Texas - Utah - Vermont - Virginia - Washington - West Virginia - Wisconsin - Wyoming
Heavy Haulers Pilot Car Services
Are you looking for a reliable pilot car
for your transport?
Get Started
See what you need?
Call us for a FREE Shipping Estimate at (800) 908-6206