Ferretti Yachts Shipping Services
Shipping Ferretti Yachts can be complicated. However, when you choose a professional company like Heavy Haulers, you sit back and rest as we do all the work. Ferretti Yachts can only be handled by a shipping company that has resources. Heavy Haulers, has invested in state of the art resources and trailers to help us handle Ferretti Yachts with utmost care and professionalism when loading them on our trailers and during the transport. All the Ferretti Yachts we transport are fully insured and accompanied by the right paperwork. Our specialists choose the most suitable trailer to transport a Ferretti yacht based on its sizes. Our Ferretti yachts power only shipping services are available at affordable rates. Heavy Haulers only uses experienced drivers who will transport your Ferretti Yachts to your destination of choice. Our Ferretti Yachts shipping services are of an industry leader. We serve our clients with professionalism of the highest level.
Ferretti Yachts is a subsidiary of Ferretti Group which was started by two brothers, Noberto and Alessandro Ferretti in 1968. The two brothers were inspired by their great love for the sea. In 1971, they produced their first motor sailor. In the 1980's the two brothers decided to focus on manufacturing luxury motor yachts. They built a new yard in Forli which is now the company's headquarters. After the company started gaining attention due to their Italian yachts, they founded Ferretti of America Inc. to market their motor yachts in the US, Mexico, Canada and the Caribbean. Ferretti Yachts continued to grow and expanded in different parts of the world. Ferretti Group continued to acquire more production companies across the world.
Fast and Secure Ferretti Yachts Transportation Services
Models of yachts manufactured by Ferretti Yachts come in different sizes. The size of Ferretti Yachts flybridge - motor yachts ranges between 14 to 29 meters, Pershing - high performance open cruisers are 16 to 42 meters, Itama open motor yachts are 13 to 23 meteors and Riva- open and flybridge motor yachts are 8 to 50 metres. Heavy Haulers transport every model and size of Ferretti Yachts. Regardless of the size of distance, we get the job done. Our Ferretti Yachts shipping services are affordable both locally and internationally. Our shipping quote is all inclusive. Shipping Ferretti Yachts with Heavy Haulers is easy and stress free. We do all the work so that our clients can rest. To transport any Ferretti Yachts model, contact us today through our toll free number (754) 732-0936.
HEAVYHAULERS.COM
START YOUR SHIPMENT TODAY!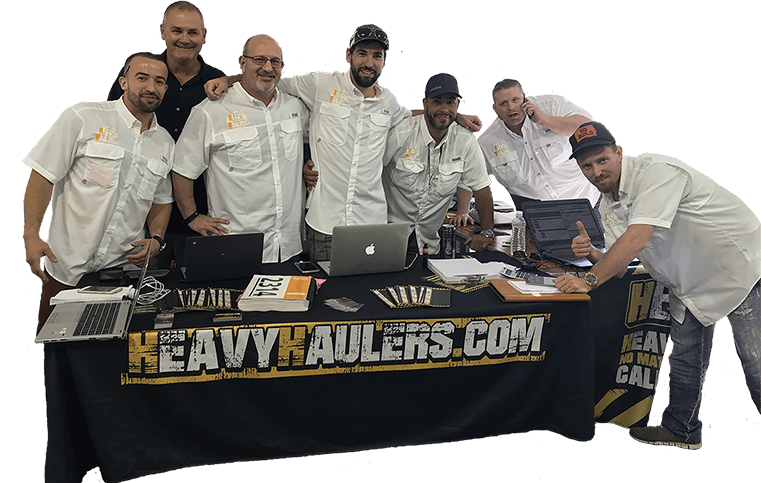 We Are Ready To Help You Haul Your Equipment!
Looking For Transport
With a Specific Trailer?

Max Weight: 150,000+ lbs. | Main Deck Length 29 ft.
| Well Width 8.5 ft. | Legal Height Limit 11.6 ft.

Max Weight: 48,000 lbs. | Max Length 53 ft.
| Max Width 8.5 ft. | Max Height 8.5 ft.
Max Weight: 48,000 lbs. Max Length 53 ft. |
Max Width 8.5 ft. | Max Height 11 ft.
Max Weight: 45,000 lbs. | Max Length 29 ft.
| Max Width 8.5 ft. | Max Height 11.5 ft.
We Can Ship Your Equipment Anywhere in the
US, Canada, and Mexico
Heavy Haulers Pilot Car Services
Are you looking for a reliable pilot car
for your transport?
Get Started
See what you need?
Call us for a FREE Shipping Estimate at (800) 908-6206