Fully Insured Grady-White Boat Transport Services
We've been transporting Grady-White boats for more than a decade now. We know how to handle every size and model of Grady-White boats. Our specialists acquire all the required paperwork and fully insure your Grady-White boat before dispatching it. Our specialists are professionals when it comes to choosing the right trailer to transport a Grady-White boat. They look at the specifications of the Grady-White boat we are shipping before choosing the trailer to be used. When loading a Grady-White boat on a trailer, we use our cranes. This is efficient and helps us avoid any accidents that could happen. We offer power only shipping services for Grady-White boats that come in their own trailer and just need to be transported to the destination given. Our drivers are professionals and will always get to the drop off location on time and have your Grady-White boat delivered safely. Heavy Haulers is an industry leader when it comes to shipping Grady-White boats. We pay attention to the details and come up with a plan that will help us meet our clients' expectations.
Grady-White is one of the most reputable boat building companies globally. It was founded in 1959 by Don White and Glenn Grady in Greenville, NC. The company started by manufacturing small wooden boats. After struggling to change from wood to fiberglass, the two considered selling the company. In 1968, the company was bought by Eddie Smith through the support of his father. He encouraged his employees to provide the customers with quality, performance, safety and reliability. Grady-White is known for creating a long lasting relationship with customers and dealerships. They ask questions and carefully listen to their clients. They incorporate the features their clients have requested.
Timely and Secure Grady-White Boat Shipping Services
Grady-White manufactures 27 models of boats ranging between the sizes of 18 to 45 feet. Grady-White boats are divided into Centre Consoles, Express Cabins, Dual Consoles, Walkaround Cabins and Coastal Explorers. Some of the Grady-White boat models include Fisherman 257 25' Center Console, 251 CE 25' Coastal Explorer, Freedom 215 21' Dual Console. At Heavy Haulers, we transport every model of Grady-White boats. Regardless of the size of Grady-White boat, we get the job done. We transport your Grady-White boat to the specified location on time and securely. We offer Grady-White boat transport at affordable rates. Our shipping cost is all inclusive without any added fees. To transport any size or model of Grady-White boats, contact us today through our toll free number (800) 908-6206.
HEAVYHAULERS.COM
START YOUR SHIPMENT TODAY!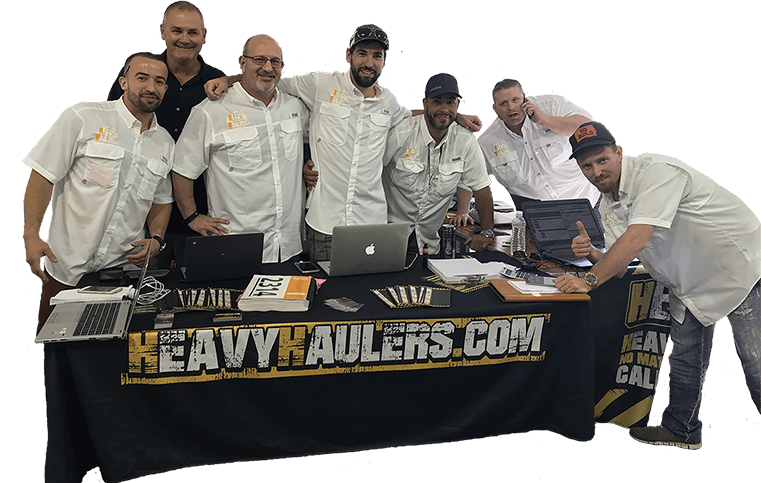 We Are Ready To Help You Haul Your Equipment!
Looking For Transport
With a Specific Trailer?

Max Weight: 150,000+ lbs. | Main Deck Length 29 ft.
| Well Width 8.5 ft. | Legal Height Limit 11.6 ft.

Max Weight: 48,000 lbs. | Max Length 53 ft.
| Max Width 8.5 ft. | Max Height 8.5 ft.
Max Weight: 48,000 lbs. Max Length 53 ft. |
Max Width 8.5 ft. | Max Height 11 ft.
Max Weight: 45,000 lbs. | Max Length 29 ft.
| Max Width 8.5 ft. | Max Height 11.5 ft.
Heavy Haulers Ships Across All 50 States
Alabama - Alaska - Arizona - Arkansas - California - Colorado - Connecticut - Delaware - Florida - Georgia - Hawaii - Idaho - Illinois - Indiana - Iowa - Kansas - Kentucky - Louisiana - Maine - Maryland - Massachusetts - Michigan - Minnesota - Mississippi - Missouri - Montana - Nebraska - Nevada - New Hampshire - New Jersey - New Mexico - New York - North Carolina - North Dakota - Ohio - Oklahoma - Oregon - Pennsylvania - Rhode Island - South Carolina - South Dakota - Tennessee - Texas - Utah - Vermont - Virginia - Washington - West Virginia - Wisconsin - Wyoming
Heavy Haulers Pilot Car Services
Are you looking for a reliable pilot car
for your transport?
Get Started
See what you need?
Call us for a FREE Shipping Estimate at (800) 908-6206