Easy and Reliable Jeanneau Boat Transportation Services
Heavy Haulers has a reputation of offering professional Jeanneau boat shipping services. We've been shipping every model and size of Jeanneau boat for years now. Along the way, we've gained so much experience. We know how to handle them when loading them in our trailers until they are safely delivered. Heavy Haulers only use state of the art trailers such as RGN and drop deck to transport Jeanneau boats. We have trailers of different sizes to help us transport Jeanneau boats of any size. We offer power only shipping services for Jeanneau boats that come in their own trailers. We use our professional and experienced drivers who hitch the trailer and drive off to where you want your Jeanneau boat delivered. We fully insure any Jeanneau boat that we transport. Our professional specialists take care of the paperwork and identify the right trailer to transport your Jeanneau boat. Heavy Haulers offers affordable Jeanneau boat shipping services. Our shipping cost is all inclusive and without any added fees. With the amount you pay, your Jeanneau boat is fully insured and we also dedicate a specific specialist to your shipment. At Heavy Haulers, we offer both local and international Jeanneau boat shipping services.
Jeanneau was founded by Henri Jeanneau in 1957. He already had a passion for automobiles and aeroplanes. However, after watching a boat pass by his window, he discovered his love for powerboating. Initially, they started by making powerboats. In 1958, they built their first fiberglass hull. The fist Jeanneau fibreglass model was Sport polyester which was followed by Mirage and Prelude. Over the years, Jeanneau continued to produce some of the best power boats globally. In 1995, Jeanneau became part of the Beneteau group.
Learn More About Jeanneau Boat Sizes and Models
Jeanneau boats range between the sizes of 15 to 64 ft. Between 2020 and 2021, there will be 4 new Jeanneau boat models. The large 12.5 WA and Cap Camarat 10.5 WA series 2 are family cruisers and sporty day boats. The other Jeanneau boat models will include Merry Fisher 795 Series 2 and Merry Fisher 605 Series 2. For more than 60 years, Jeanneau has made and sold more than 40 inboard, outboard, sailboat and yacht models across the world. At Heavy Haulers, we handle every size and model of Jeanneau boat with the professionalism of an industry leader. To transport a Jeanneau boat of any model or size, contact us today through (800) 908-6206.
HEAVYHAULERS.COM
START YOUR SHIPMENT TODAY!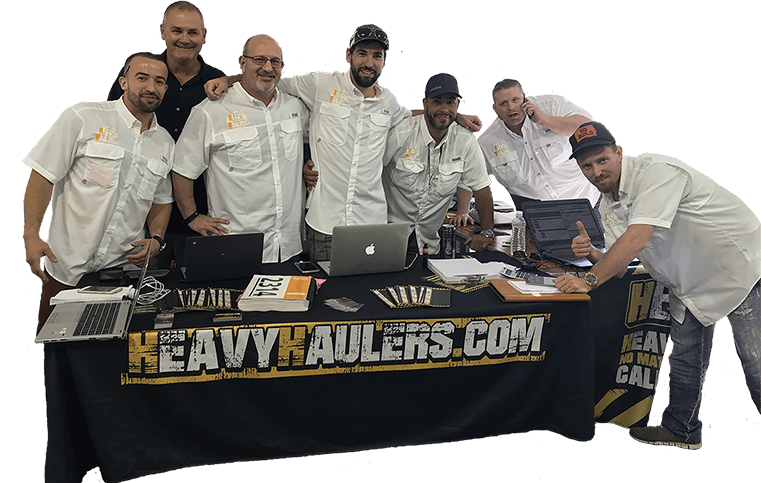 We Are Ready To Help You Haul Your Equipment!
Looking For Transport
With a Specific Trailer?

Max Weight: 150,000+ lbs. | Main Deck Length 29 ft.
| Well Width 8.5 ft. | Legal Height Limit 11.6 ft.

Max Weight: 48,000 lbs. | Max Length 53 ft.
| Max Width 8.5 ft. | Max Height 8.5 ft.
Max Weight: 48,000 lbs. Max Length 53 ft. |
Max Width 8.5 ft. | Max Height 11 ft.
Max Weight: 45,000 lbs. | Max Length 29 ft.
| Max Width 8.5 ft. | Max Height 11.5 ft.
Heavy Haulers Ships Across All 50 States
Alabama - Alaska - Arizona - Arkansas - California - Colorado - Connecticut - Delaware - Florida - Georgia - Hawaii - Idaho - Illinois - Indiana - Iowa - Kansas - Kentucky - Louisiana - Maine - Maryland - Massachusetts - Michigan - Minnesota - Mississippi - Missouri - Montana - Nebraska - Nevada - New Hampshire - New Jersey - New Mexico - New York - North Carolina - North Dakota - Ohio - Oklahoma - Oregon - Pennsylvania - Rhode Island - South Carolina - South Dakota - Tennessee - Texas - Utah - Vermont - Virginia - Washington - West Virginia - Wisconsin - Wyoming
Heavy Haulers Pilot Car Services
Are you looking for a reliable pilot car
for your transport?
Get Started
See what you need?
Call us for a FREE Shipping Estimate at (800) 908-6206