Reliable Riva Yachts Shipping Services
Yachts made by Riva Yachts come in different sizes and models. Some Riva Yachts are easy to transport because they are small in size which makes them easy to handle. At Heavy Haulers, we have the experience and resources to help us transport Riva Yachts of any size. Regardless of the size of a Riva yacht or distance to be covered, we'll get the job done and on time. Our specialists are professionals and ensure that all the Riva Yachts we transport are fully insured and have the right paperwork. We have modern state of the art trailers to transport Riva yachts. For the Riva Yachts that are already in their own trailers, our drivers hitch and transport them safely. Our Riva Yachts power only shipping services are affordable and reliable. Riva Yachts was founded in 1842 after Pietro Riva repaired fishing boats at Lake d'Iseo. From the commission earned, he started the Italian boat building company in Sarnico, Italy.
Over the years, Riva Yachts became the manufacturer of stylish and elegant state of the art vessels with high performance capabilities. Riva Yachts were mainly bought by kings, sultans, entrepreneurs, celebrities and emperors from all over the world. After Pietro Riva died, he was succeeded by his son Ernesto Riva who introduced internal combustion engines on the boats. Over the years, Serafino, Ernesto's son, introduced the company into making speed boats for motorboat racing which was popular at the time. This brought Riva boats to success because of their outstanding motorboats. In 1949, Serafino's son Carlos inherited the business and transformed it into a manufacturer of luxury motor yachts. He became a chief architect of Riva Yachts. Over the years, Riva Yachts has become a celebrated brand of the Ferretti Group.
Affordable Riva Yachts Transport
Riva Yachts are known for manufacturing open and flybridge motor yachts that are between the sizes of 27 to 122 ft megayachts. Riva Yachts have different yacht models such as Riva Aquarama, Riva Aquariva, Riva Ariston and many more. We know how to handle different models and sizes of Riva Yachts. Our Riva Yachts shipping services are affordable and available locally and internationally. Heavy Haulers offers door to door and port to port Riva yachts shipping services. We offer all our clients free and accurate Riva Yachts shipping estimates. At an extra fee, we offer expedited Riva Yachts shipping services for clients who need their Riva yachts transported urgently. To transport any Riva Yachts model or size, contact us today through our toll free number (800) 908-6206.
HEAVYHAULERS.COM
START YOUR SHIPMENT TODAY!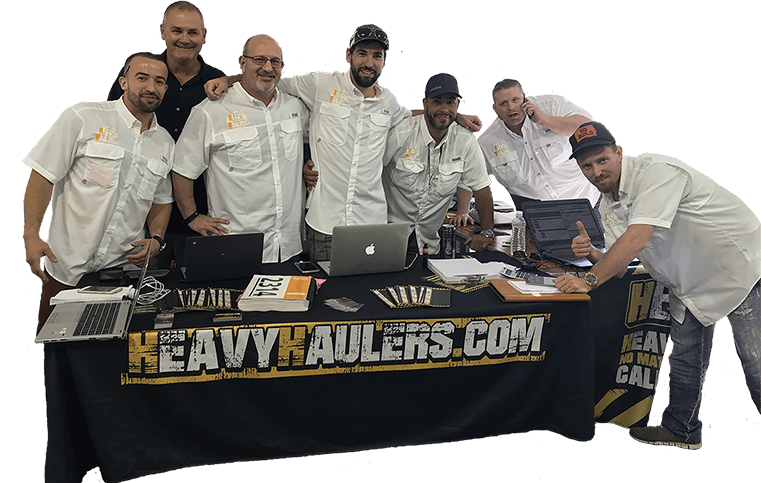 We Are Ready To Help You Haul Your Equipment!
Looking For Transport
With a Specific Trailer?

Max Weight: 150,000+ lbs. | Main Deck Length 29 ft.
| Well Width 8.5 ft. | Legal Height Limit 11.6 ft.

Max Weight: 48,000 lbs. | Max Length 53 ft.
| Max Width 8.5 ft. | Max Height 8.5 ft.
Max Weight: 48,000 lbs. Max Length 53 ft. |
Max Width 8.5 ft. | Max Height 11 ft.
Max Weight: 45,000 lbs. | Max Length 29 ft.
| Max Width 8.5 ft. | Max Height 11.5 ft.
Heavy Haulers Ships Across All 50 States
Alabama - Alaska - Arizona - Arkansas - California - Colorado - Connecticut - Delaware - Florida - Georgia - Hawaii - Idaho - Illinois - Indiana - Iowa - Kansas - Kentucky - Louisiana - Maine - Maryland - Massachusetts - Michigan - Minnesota - Mississippi - Missouri - Montana - Nebraska - Nevada - New Hampshire - New Jersey - New Mexico - New York - North Carolina - North Dakota - Ohio - Oklahoma - Oregon - Pennsylvania - Rhode Island - South Carolina - South Dakota - Tennessee - Texas - Utah - Vermont - Virginia - Washington - West Virginia - Wisconsin - Wyoming
Heavy Haulers Pilot Car Services
Are you looking for a reliable pilot car
for your transport?
Get Started
See what you need?
Call us for a FREE Shipping Estimate at (800) 908-6206