Professional Scout Boats Shipping Services
At Heavy Haulers, we are professionals when it comes to transporting Scout boats anywhere in the world. We've done it for more than a decade now which has helped us gain the experience. Over time, we've also accumulated a lot of resources that help us in shipping Scout boats easily. When transporting a Scout boat, we ensure that it's fully insured and has all the right paperwork. From the specifications of the Scout boats that we are transporting, our specialists are able to determine the most suitable trailer to transport them. For the Scouts boats that are already in their own trailers, we offer power only shipping services. Scout boats was founded by Steve Potts who was working in the boat building industry from the age of 14. He worked hard and saved $50,000 which he used to start Scout boats.
At the beginning, it was only him, his wife and two helpers. He worked in a garage or a barn. He generally worked from anywhere. The first boat that he built was a modest 14 ft design inspired by the boats of the 60s. It was mainly from a small boat that he had made called the Scout. In the 1970s, the simple design and name of the Scout had disappeared. However, Steve wanted to continue the name of the effective fishing boat. In 1989, he started to work with seven dealers in the Carolinas. He made boats during the week and delivered them over the weekend. When he had spare time, he made newer and larger models. When Steve took his boats to a large boating show, he walked away with 31 people who requested to have his boats in their showrooms.
Safe and Free Scouts Boats Shipping Services
Scout Boats models range between the sizes of 17 to 53 feet. Heavy Haulers, we ship all the Scout Boats models. Our shipping services are at affordable rates and without any added charges. Among the many Scout Boats models is the 350 LXZ, 235 XSF, 255 Dorado and more. We offer all our clients free Scouts Boats shipping quotes. Our shipping cost is all inclusive and caters for everything including full insurance and our clients are given a specialist who processes their shipment. Our clients can always call the specialist assigned to their shipment in case they have a question or want an update. We ensure that all the Scout Boats we transport get to their owners safely and on time. To transport a Scout boat, contact us today through our toll free number (754) 732-0936.
HEAVYHAULERS.COM
START YOUR SHIPMENT TODAY!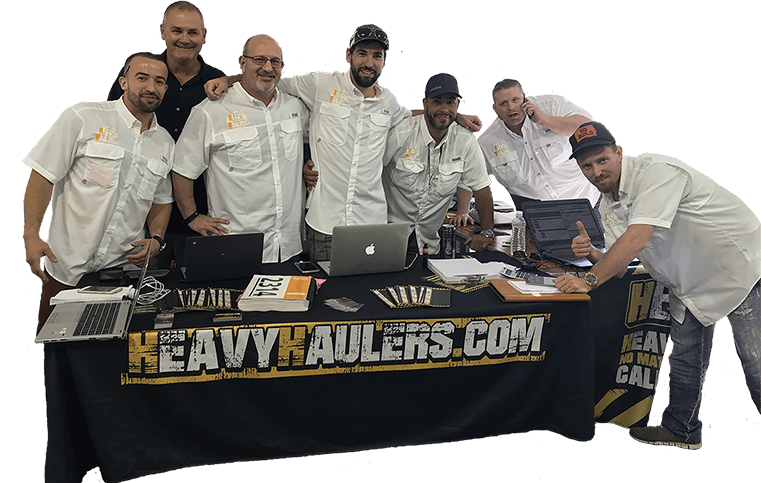 We Are Ready To Help You Haul Your Equipment!
Looking For Transport
With a Specific Trailer?

Max Weight: 150,000+ lbs. | Main Deck Length 29 ft.
| Well Width 8.5 ft. | Legal Height Limit 11.6 ft.

Max Weight: 48,000 lbs. | Max Length 53 ft.
| Max Width 8.5 ft. | Max Height 8.5 ft.
Max Weight: 48,000 lbs. Max Length 53 ft. |
Max Width 8.5 ft. | Max Height 11 ft.
Max Weight: 45,000 lbs. | Max Length 29 ft.
| Max Width 8.5 ft. | Max Height 11.5 ft.
Heavy Haulers Ships Across All 50 States
Alabama - Alaska - Arizona - Arkansas - California - Colorado - Connecticut - Delaware - Florida - Georgia - Hawaii - Idaho - Illinois - Indiana - Iowa - Kansas - Kentucky - Louisiana - Maine - Maryland - Massachusetts - Michigan - Minnesota - Mississippi - Missouri - Montana - Nebraska - Nevada - New Hampshire - New Jersey - New Mexico - New York - North Carolina - North Dakota - Ohio - Oklahoma - Oregon - Pennsylvania - Rhode Island - South Carolina - South Dakota - Tennessee - Texas - Utah - Vermont - Virginia - Washington - West Virginia - Wisconsin - Wyoming
Heavy Haulers Pilot Car Services
Are you looking for a reliable pilot car
for your transport?
Get Started
See what you need?
Call us for a FREE Shipping Estimate at (754) 732-0936