Professional Sea Ray Boat Transportation Services
Shipping a Sea Ray boat is easy and reliable with a shipping company like Heavy Haulers. We have years of experience and the resources. We transport all types of Sea Ray boats at affordable rates. Heavy Haulers only uses experienced specialists. Before any Sea Ray boat is dispatched, they ensure that it has all the right paperwork and is fully insured. Depending on the size of the Sea Ray boat you are transporting, they determine the most efficient way to ship it. Heavy Haulers has resources such as cranes to load your Sea Ray boat on our trailers. We only use modern state of the art trailers such as RGN or drop deck to ship your Sea Ray boat. We also offer Sea Ray boats power only shipping services. When a Sea Ray boat comes with its own trailer, we hitch it and drive off. Our drivers are experienced and will get your Sea Ray boat to your destination of choice safely. Our Sea Ray boat shipping services are available locally and port to port for international clients. Heavy Haulers is the best Sea Ray boat shipping company.
Sea Ray is termed as one of the largest boat manufacturers. They are known for their superior yachts, bowriders, cabin cruisers, deck boats and more. Sea ray was founded by C.N Ray in 1959. Initially, it was an independent company in Detroit Michigan. However, in 1986, the company was bought by Brunswick Corporation at 350 million dollars. The company had also bought the Bayliner brand making it the biggest pleasure boat producer globally. Sea Ray is said to be the pioneer of using fiberglass in making pleasure boats.
Transport All Types and Sizes of Sea Ray Boats with Heavy Haulers
Sea Ray boat types range between 17 ft to 65 ft. Power cruisers are among the smallest boats Sea Ray produces and yachts such as Sundancer and 'L' series luxury yachts being among the largest. At Heavy Haulers, we transport all the Sea Ray boats. Regardless of the size or model, we get the job done. We take care of your Sea Ray boat until it's safely delivered. Sea Ray produces more than 40 models of boats. To transport a Sea Ray boat locally or internationally, contact us today through (800) 908-6206.
HEAVYHAULERS.COM
START YOUR SHIPMENT TODAY!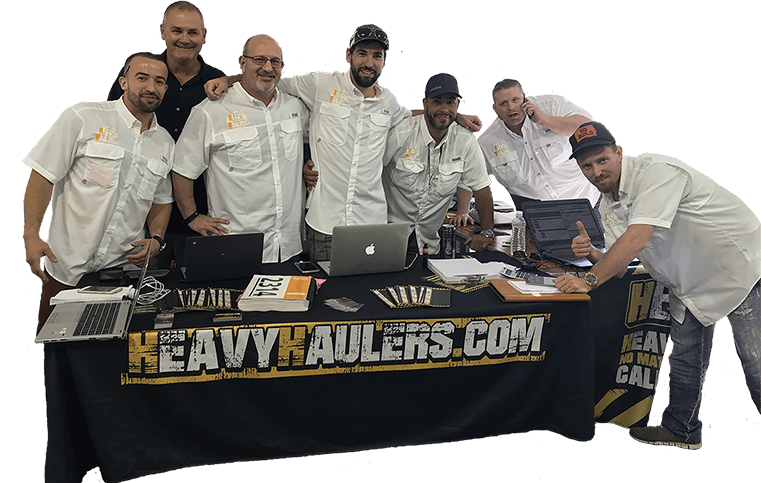 We Are Ready To Help You Haul Your Equipment!
Looking For Transport
With a Specific Trailer?

Max Weight: 150,000+ lbs. | Main Deck Length 29 ft.
| Well Width 8.5 ft. | Legal Height Limit 11.6 ft.

Max Weight: 48,000 lbs. | Max Length 53 ft.
| Max Width 8.5 ft. | Max Height 8.5 ft.
Max Weight: 48,000 lbs. Max Length 53 ft. |
Max Width 8.5 ft. | Max Height 11 ft.
Max Weight: 45,000 lbs. | Max Length 29 ft.
| Max Width 8.5 ft. | Max Height 11.5 ft.
Heavy Haulers Ships Across All 50 States
Alabama - Alaska - Arizona - Arkansas - California - Colorado - Connecticut - Delaware - Florida - Georgia - Hawaii - Idaho - Illinois - Indiana - Iowa - Kansas - Kentucky - Louisiana - Maine - Maryland - Massachusetts - Michigan - Minnesota - Mississippi - Missouri - Montana - Nebraska - Nevada - New Hampshire - New Jersey - New Mexico - New York - North Carolina - North Dakota - Ohio - Oklahoma - Oregon - Pennsylvania - Rhode Island - South Carolina - South Dakota - Tennessee - Texas - Utah - Vermont - Virginia - Washington - West Virginia - Wisconsin - Wyoming
Heavy Haulers Pilot Car Services
Are you looking for a reliable pilot car
for your transport?
Get Started
See what you need?
Call us for a FREE Shipping Estimate at (800) 908-6206