Reliable and Effective Sunseeker Yachts Shipping Services
To transport a Sunseeker yacht, you require an industry leader like Heavy Haulers. A company with resources and enough experience. Heavy Haulers has been transporting Sunseeker yachts for more than a decade now. We offer door to door and port to port shipping services for international clients. We fully insure every Sunseeker yacht that we transport. Our specialists process every shipment and ensure it has the right papers. When transporting large Sunseeker yachts we apply for the shipping permits. This is because they can't be transported on public roads without authorization. We use state of the art trailers to transport our clients Sunseeker yachts. This makes our shipping services fast and reliable. Our drivers are professionals with experience and knowledge of the best roads to use. For our Sunseeker yachts power only shipping services, our drivers hook up the trailer and transport the yacht to the client's destination of choice. We transport single and multiple Sunseeker yachts. Our shipping services are reliable and timely.
At Heavy Haulers, we serve you with the professionalism of an industry leader. We've invested in resources such as cranes to help us load Sunseeker yachts carefully on our trailers. Sunseeker International was founded by Robert and John Braithwaite in 1969. It was originally called Poole Power Boats before changing its name in 1985. Sunseeker International produces luxury performance motor yachts. Sunseeker International headquarters are found in Poole Harbour, England. In 1999, Sunseeker boats were featured in James Bond's film series The World Is Not Enough and many more. Sunseeker was also featured in BBC Two documentary, Britain's Biggest Superyachts: Chasing Perfection. This documentary demonstrated the making of the Sunseeker 131 yacht. Measured by the 2012 revenues, Sunseeker was said to be the largest luxury yacht manufacturer in the UK. In 2013, the company was bought by Chinese conglomerate Dalian Wanda Group.
Learn More About Sunseeker Yachts Models and Sizes
Sunseeker produces different models and sizes of yacht which we all ship. Among Sunseeker yachts models is MANHATTAN 66, PREDATOR 60 EVO, 65 SPORT YACHT and many more. Our Sunseeker yachts shipping services are available at affordable rates. Our shipping cost also caters for a full insurance cover and a specific specialist dedicated to your Sunseeker yacht shipment. Our specialists plan every step of your Sunseeker yacht and follow up until it's safely delivered. We offer all our clients free shipping quotes. To transport a Sunseeker yacht, contact us today through our toll free number (800) 908-6206.
HEAVYHAULERS.COM
START YOUR SHIPMENT TODAY!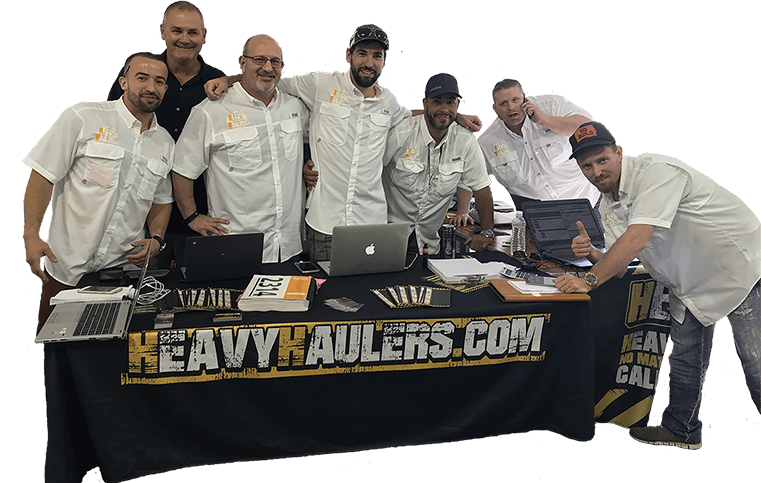 We Are Ready To Help You Haul Your Equipment!
Looking For Transport
With a Specific Trailer?

Max Weight: 150,000+ lbs. | Main Deck Length 29 ft.
| Well Width 8.5 ft. | Legal Height Limit 11.6 ft.

Max Weight: 48,000 lbs. | Max Length 53 ft.
| Max Width 8.5 ft. | Max Height 8.5 ft.
Max Weight: 48,000 lbs. Max Length 53 ft. |
Max Width 8.5 ft. | Max Height 11 ft.
Max Weight: 45,000 lbs. | Max Length 29 ft.
| Max Width 8.5 ft. | Max Height 11.5 ft.
Heavy Haulers Ships Across All 50 States
Alabama - Alaska - Arizona - Arkansas - California - Colorado - Connecticut - Delaware - Florida - Georgia - Hawaii - Idaho - Illinois - Indiana - Iowa - Kansas - Kentucky - Louisiana - Maine - Maryland - Massachusetts - Michigan - Minnesota - Mississippi - Missouri - Montana - Nebraska - Nevada - New Hampshire - New Jersey - New Mexico - New York - North Carolina - North Dakota - Ohio - Oklahoma - Oregon - Pennsylvania - Rhode Island - South Carolina - South Dakota - Tennessee - Texas - Utah - Vermont - Virginia - Washington - West Virginia - Wisconsin - Wyoming
Heavy Haulers Pilot Car Services
Are you looking for a reliable pilot car
for your transport?
Get Started
See what you need?
Call us for a FREE Shipping Estimate at (800) 908-6206