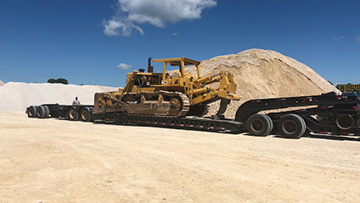 Learn Heavy Equipment Shipping Machinery Transport with Us! - Heavy Haulers!
Heavy Haulers is a five-star haulage establishment with industry recognition. We simplify the transport of oversize manufacturer construction equipment, taking on cargoes with above-average weights, heights, and length. Our shipping services extend from Mexico, the US, and Canada, with over ten years of expertise and leadership in the heavy-duty trucking niche.
Well-coordinated and state of the art logistics systems back our experiences staffers with a modern, well-equipped fleet. Shipping permits and load insurance are acquired on your behalf by Heavy Haulers dispatch managers who make sure that all regulations are fulfilled. A free valuation that holds you to no obligation is available to facilitate the perfect trailer capacity for your heavy construction machinery. When in search of heavy machinery and equipment transport specialists, call Heavy Haulers on (800) 908-6206. We have catastrophic cargo recovery options as well as break-bulk haulage for heavy equipment and machinery transportation.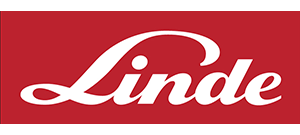 Shipping Linde Equipment
Linde Material Handlers is a reputable manufacturer of heavy equipment used in engineering and industrial material handlers. With over 40 years in the sector, it has established a brand and developed networks which propel it towards achieving its core objectives, mission, and vision. Heavy Haulers has, over the years, helped customers buying Linde's heavy equipment ship them all over the world. We pride in being an acclaimed transporter of large products for clients across all the States, Canada, and Mexico with the ability to handle goods delicately until they arrive at the consumer devoid of any damages or bleach. We have consistently committed to offering our clients reliable and safe transportation services across the United States and overseas.

Transport Linde Equipment
Shipping Tadano Heavy Equipment
Acquiring a fleet of the right carriers and trailers is a hassle. Usually, doing maintenance checks, employing specialists or staff to run the machines properly, paying professionals to deal with the details required with the hauling equipment, getting the grants and licenses, coming up with suitable routes, keeping up conveyance consistent, and at the same time delivering the goods on time can be a frantic experience for organizations as well as potentially the expenses of operation.

Transport Tadano Heavy Equipment

Shipping Avant Equipment
We are always striving to increase the number of solutions improve the efficiency of our services. By formulating optimized ideas centering on critical decision making and incorporating the necessary standard industry policies, our services are restructured continuously to improve our client experience. We always looking out for our companies that's why we are direct and go for what we want. Every great service deserves the time, creativity, and thought.

Transport Avant Equipment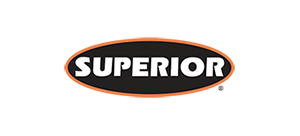 Shipping Superior Vehicles
We transport overload hardware, machinery, and logistic services in the country and outside borders like Canada and Mexico. We have for a long time delighted in giving services both expansive and little to our customers, and consequently, we have gathered helpful techniques from our encounters.

Transport Superior Vehicles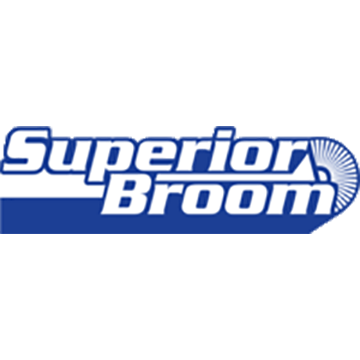 Shipping Superior Broom Equipment
We spend significant time handling same-day deliveries in the country. We know how to move cargo through the ideal path conceivable around each state. Why should you use our devoted truck services? Our clients request various services and hauling needs regularly.

Transport Superior Broom Equipment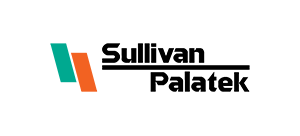 Shipping Sullivan Palatek Equipment
For quite a long time now, we have been focused on heavy trucking solutions. With each fruitful task, our achievements, experience, and learning have become propagated. With our quality administrations and a remarkable group of specialists, we are dependable and waiting to hear from you.

Transport Sullivan Palatek Equipment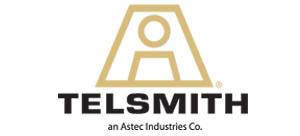 Shipping Telsmith Equipment
Heavy Haulers specializes in transporting oversized loads and heavy construction equipment, such as that manufactured by Telsmith. Telsmith primarily manufactures stone crushing equipment, including jaw, cone, and impact crushers. They also make vibrating equipment, including feeders and screens as well as portable, modular, and track plants.

Transport Telsmith Equipment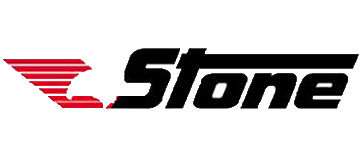 Shipping Stone Equipment
Since we are the leading massive hauling company, the least we can do is advice all clients irrespective of their preference on how to handle their hauling requirements. There are a few pre-operation steps you can take when inquiring about hauling services to make the procedure less demanding. Moving modern machines, bulldozers, tractors, cranes, or industrial equipment is demanding — for the most part, because of their unfathomable size and weight. As specialists in their field, equipped with the right equipment and carriers to handle the operation, we recommend being ready at all times. All you have to do is address all the issues with us.

Transport Stone Equipment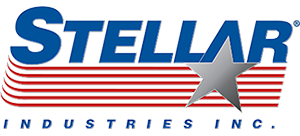 Shipping Stellar Equipment
As an organization that inspires productivity and trust, you can endow your heavy freight to us for shipment. Nothing beats the fulfillment of getting your load conveyed on time and securely. From our one of a kind monitoring framework to our group of experienced drivers, your cargo is in safe hands. Regardless of whether it's an over-dimensioned or overweight load, here's a great opportunity to enlist an organization with the assets and polished skill. In the profession, we work in, responsibility and experience are basic.

Transport Stellar Equipment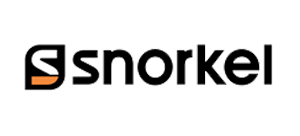 Shipping Snorkel Equipment
We have transported an impressive scope of machinery and garnered adequate information and experience to get your equipment to its final location securely and proficiently. Our efficient system of mechanized carriers enables us to supply you with one of a kind hauling services. We never use unexperienced transporters or faulty carriers with negative evaluations to handle your orders.

Transport Snorkel Equipment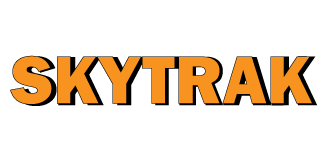 Shipping Skytrak Equipment
Whatever sort of machinery you are shipping, reach us today. Our trademark is, client satisfaction before anything else and that is what we deliver. Regardless of where your hardware is and irrespective of where you need to deliver it to, we can without a doubt haul it, and we will make extra effort to ensure it is transported at a reasonable and affordable rate.

Transport Skytrak Equipment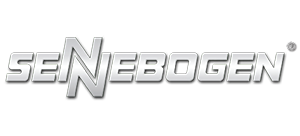 Shipping Sennebogen Equipment
Whether your equipment is too large or too heavy for transportation with the standard transportation methods, that does not have to cast you down. With heavy haulers, no load is too big or more massive that we cannot transport. We can carry any equipment from Mitsubishi, whether it is too heavy, oversized or over dimensional.

Transport Sennebogen Equipment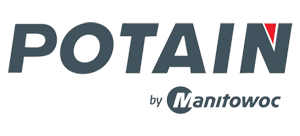 Shipping Potain Construction Equipment
Our proper insurance coverage is something unique to consider us. We ensure coverage of your shipment in the insurance coverage as well as coverage of the Cargo weight. All the employees involved in the transportation process are also a component of coverage in the insurance covers. Even the shortest trips made by our trucks must be well covered, leaving no chance of any risk to your company. An assurance to the right response to any question you have about our services is a guarantee from our specially trained staff.

Transport Potain Construction Equipment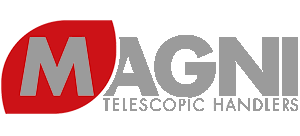 Shipping Magni Telescopic Handlers
Heavy Hauler has been an instrumental partner with Magni Construction aiding clients who buy heavy equipment to ship them to their desired transportation. Heavy Hauler is a renowned heavy and bulk loads transporter with operation in all states in America, Canada, and Mexico. It works under the mantra of excellence and commitment to customer service.

Transport Magni Telescopic Handlers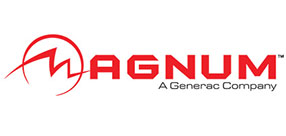 Shipping Magnum Machinery
Heavy Haulers ideally is a trusted dealer in the transportation of heavy construction equipment to clients from various destinations. We pride in not just operating in all states in America but also in the ability to ship heavy loads across Canada and Mexico. Our company is committed to offering top-notch services in shipping and transportation using our trailers to move Magnum Construction Equipment to clients all over the country, Canada, and Mexico, and ensure they are delivered as manufactured.

Transport Magnum Machinery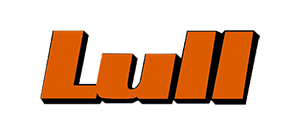 Shipping Lull Construction Equipment
Lull construction is a hub that does a range of building and construction activities. What's more, it is also an established manufacturer of crane and lifting heavy machinery. It has set itself apart as a reliable plant with high-end line lifting solutions that offer the needed flexibility and application in construction, agriculture to industrial use. It has established a good business relationship with Heavy Haulers, a hauling and Transportation Company based in the United States.

Transport Lull Construction Equipment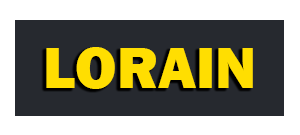 Shipping Lorain Construction Equipment
Lorain constriction is the industrial powerhouse for manufacturing tool and equipment used in engineering and construction and offers holistic services to building projects. It has been at the art for decades now, ironing out its expertise and thriving in the manufacture of quality and durable heavy equipment by embracing technology and encouraging innovation. Their machinery is made to precision and is superior in performance.

Transport Lorain Equipment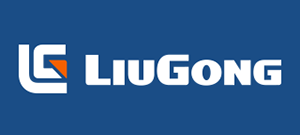 Shipping LiuGong Construction Equipment
LiuGong is a China-based machinery manufacturing company involved in the development of a range of construction equipment from bulldozers to trucks. It is ranked as the largest wheel loaders manufacturer in the world. Heavy Haulers has been shipping the company's equipment to all clients through the provision of unmatchable transportation services, therefore making the clients' vision and expectations a reality as it ships equipment across all states, Canada, and Mexico.

Transport LiuGong Construction Equipment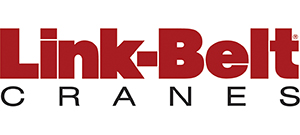 Shipping Link-Belt Construction Equipment
Technology is what drives LINK-BELT to provide all types of cranes that meet all your needs. The company's newest Equipment, the 175-ton (150-mt) 175|AT has an unmatched level of versatility and compact design. LINK-BELT provide equipment with a philosophy of continuous improvement to meet the demands and expectations of our clients across the globe. On the other hand, Heavy Haulers are always ready to transport heavy equipment to all clients in any State and across the borders to Mexico and Canada. Buy Link-Belt Construction Equipment and we will transport them for you.

Transport Link-Belt Construction Equipment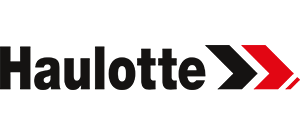 Shipping Haulotte Machinery
Haulotte is globally known to produce high-quality heavy equipment. At Heavy Haulers, we have been partnering with Haulotte to ship their heavy equipment to their desired destination. Heavy Haulers is always committed to ensuring that this heavy equipment is handled with care to avoid any losses to your business. We have a reliable team that has always made this possible. We offer transport services in more than 50 states spread across Canada, Mexico, and the United States. Transporting Haulotte construction equipment have always been our experience.

Transport Haulotte Machinery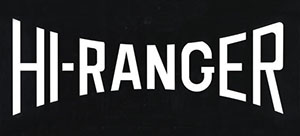 Shipping Hi-Ranger Machinery
Our comprehensive network coverage will ensure that your Hi Ranger construction equipment reaches your preferred destination on time. We do the tedious paperwork on your behalf so that we have a smooth sail across border checkpoints. Our drivers are also professionally trained to drive safely throughout the delivery journey. They work in shifts to avoid any accidents that may result due to exhaustion. Call us at (800) 908-6206 to know more about the services that we offer at Heavy Haulers.

Transport Hi-Ranger Machinery