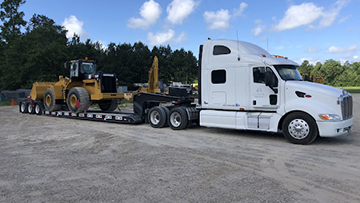 Types of Construction Machinery and Equipment Towed and Shipped by Heavy Haulers
There are optimal opportunities provided for construction equipment and machinery by our fleet of heavy load trailers. Heavy Haulers manufacturer equipment and machinery shipping constitute a significant part of our extensive service charter. With over a decade of heavy trucking under our belt, we offer comprehensive no hidden cost construction equipment and machinery shipping.
Heavy Haulers employs state of the art logistics to get construction equipment to its service locations within your time schedules. Our massive machinery capability is made sustainable by a modern fleet of well-equipped drop deck, flatbed, and RGN trailers. Oversize construction equipment and machinery that exceeds the Heavy Haulers easily handle convention over-dimension trucking systems.
A free no obligations shipping valuation will give us an idea of the job at hand, enabling us to provide the cheapest and most convenient transport option. Call Heavy Haulers today on (800) 908-6206 to get your construction equipment on transit.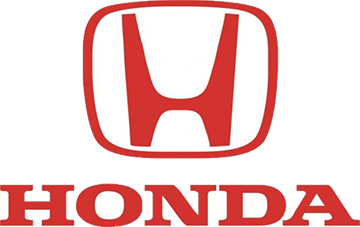 Shipping Honda Vehicles
Heavy Equipment transport can be a very challenging process that needs experts to ensure that the job is well done. Give Heavy Haulers this responsibility, and you'll be surprised at how well we execute this laborious task. We have experience in transporting Honda construction equipment, and we are well equipped with the necessary tools and machinery that will aid this expedition.

Transport Honda Vehicles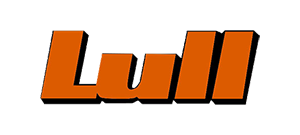 Shipping Lull Equipment
Lull construction is a hub that does a range of building and construction activities. What's more, it is also an established manufacturer of crane and lifting heavy machinery. It has set itself apart as a reliable plant with high-end line lifting solutions that offer the needed flexibility and application in construction, agriculture to industrial use. It has established a good business relationship with Heavy Haulers, a hauling and Transportation Company based in the United States.

Transport Lull Equipment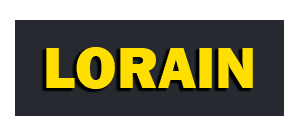 Shipping Lorain Equipment
Lorain constriction is the industrial powerhouse for manufacturing tool and equipment used in engineering and construction and offers holistic services to building projects. It has been at the art for decades now, ironing out its expertise and thriving in the manufacture of quality and durable heavy equipment by embracing technology and encouraging innovation. Their machinery is made to precision and is superior in performance.

Transport Lorain Equipment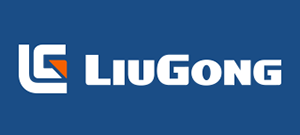 Shipping Liugong Equipment
LiuGong is a China-based machinery manufacturing company involved in the development of a range of construction equipment from bulldozers to trucks. It is ranked as the largest wheel loaders manufacturer in the world. Heavy Haulers has been shipping the company's equipment to all clients through the provision of unmatchable transportation services, therefore making the clients' vision and expectations a reality as it ships equipment across all states, Canada, and Mexico. We are able to move heavy machinery to the consumer conveniently in anywhere using innovative and craftily designed movers that especially transit these goods.

Transport Liugong Equipment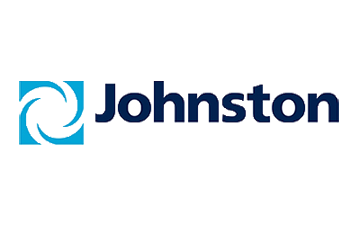 Shipping Johnston Equipment
Transporting heavy construction equipment is quite a hassle. Heavy Haulers are aware of how tiring and time-consuming the process can be for their client, hence ensure that they do not only offer the transportation services but also handle all your required shipment paperwork for you. Heavy Haulers specialized logisticians plan the route carefully and ensure that cost and safety are at the favor of the client. Isn't that amazing? What will get you started is just one phone call to (800) 908-6206 and we will take care of the rest.

Transport Johnston Equipment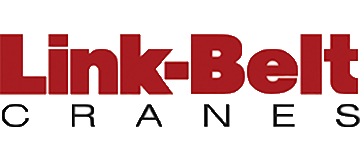 Shipping Link-Belt Equipment
For decades, Link-Belt Construction Equipment Company has offered exceptional services that meet the rising construction demands. Heavy Haulers have, for years, focused on transporting cranes and other heavy equipment manufactured by LINK-BELT to different clients across all states in the USA, Canada, and Mexico.

Transport Link-Belt Equipment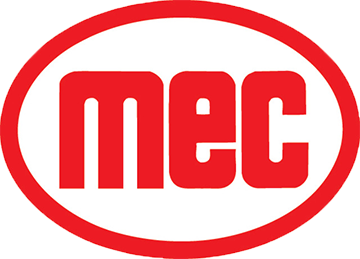 Shipping MEC Equipment
Looking for a hauling company for transportation of MEC construction equipment? Heavy haulers are here for you. We transport all types of heavy equipment regardless of the manufacturer. We can haul any heavy equipment, from oversized, over dimensional to loads with excessive weight to carry on standard trucks. Our extensive fleet of trailers which includes double drop decks, double drop removable goose-necks, extendable drop decks, and Multi-axle RGNs can transport any load, and thus heavy haulers are your best partner for transportation of MEC construction equipment.

Transport MEC Equipment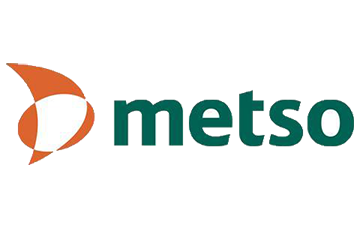 Shipping Metso Equipment
We have the right equipment for all Metso equipment transportation needs, and we have equipped, trained and highly experienced drivers with many years of experience in the transportation industry. Our drivers are experts in adjusting the load weight to comply with per axle weight requirements, and thus you are sure when your load is with us, there are no worries concerning the compliance risks experienced in many shipping companies.

Transport Metso Equipment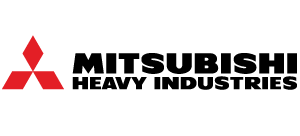 Shipping Mitsubishi Equipment
Whether your equipment is too large or too heavy for transportation with the standard transportation methods, that does not have to cast you down. With heavy haulers, no load is too big or more massive that we cannot transport. We can carry any equipment from Mitsubishi, whether it is too heavy, oversized or over dimensional.

Transport Mitsubishi Equipment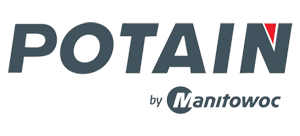 Shipping Potain Construction Equipment
Our proper insurance coverage is something unique to consider us. We ensure coverage of your shipment in the insurance coverage as well as coverage of the Cargo weight. All the employees involved in the transportation process are also a component of coverage in the insurance covers. Even the shortest trips made by our trucks must be well covered, leaving no chance of any risk to your company. An assurance to the right response to any question you have about our services is a guarantee from our specially trained staff.

Transport Potain Construction Equipment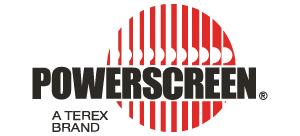 Shipping Powerscreen Equipment
We have a variety of multipurpose trailers, which are suitable for the transportation of various multidimensional cargo. Our flatbeds have no roofs, which renders them ideal for several types of uses. Some shipments may have little weight yet they have huge dimensions, these are suitable for transportation by the flatbed trailers. The versatility of our fleet will do you great.

Transport Powerscreen Equipment

Shipping Prentice Machinery
We have a trustworthy team of experts who ensure that your machine is in the right conditions at any point of transportation. You have a guarantee that your cargo will reach the specified destination just the same way it left the pickup point. The agreed time of pick up is an essential consideration to our team, as we do not like causing any inconvenience to our customers. The large fleet we own ensures that we pick cargo at the agreed time.

Transport Prentice Machinery

Shipping Princeton Construction Equipment
Call us or email us or find us on our social media platform, the top-heavy hauling solution is always dedicated to servicing your equipment transportation. By seamlessly integrating companies' schedules with their hauling needs, we have successfully risen to become the best heavy hauling option in the niche.

Transport Princeton Construction Equipment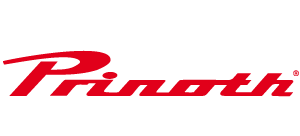 Shipping Prinoth Construction Equipment
The RGN (Removable Goose Neck) are vital machines in getting the transportation of heavy machinery and equipment around all the States. Use of RGN is a game changer in the Heavy haulers' industry. In this case, the trailer's neck portion is removable paving the way for easy loading of heavy equipment easy with no use of any other machine. With RGN, Heavy Haulers transport is the best choice of transportation you can use for your heavy equipment.

Transport Prinoth Equipment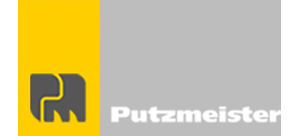 Shipping Putzmeister Construction Equipment
Our excellent facilities are the pillar of our continued success over the years. We always believe that our customers deserve the best from our team of experts and therefore our services will not disappoint. Before embarking on any shipment activities, we always ensure that we have agreed on prices and all other payment terms. Our charges are favorable to our customers, and we always try to fit into your budget regardless of the distance. It is also our habit not to charge any of our customers before the planned date and time for pick up of the load.

Transport Putzmeister Construction Equipment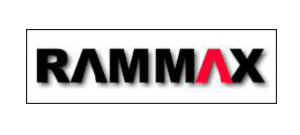 Shipping Rammax Construction Equipment
Our affordability and reliability are the best. Even though we have highly trained and specialized personnel, our prices are affordable. We have a friendly team that will always try and works within your budget limits. Our reliability goes without question. Our highly trained team delivers per their word. Our large fleet gives all kinds of needed trucks suitable for your task. Our drivers have a vast experience on all routes used in the transportation process. Our drivers train on aligning loads, which would require some alignment to match the standards set by the respective State on transportation of heavy loads.

Transport Rammax Construction Equipment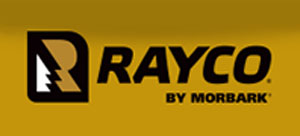 Shipping Rayco Equipment
We have specialized equipment to facilitate transportation of over-dimensional loads that would otherwise cause you trouble during transportation. Our variety of equipment ensures that we use the right equipment for your specialized cargo. Our team of experts ensures that your load will match the standards set by different states to govern the transportation of heavy loads.

Transport Rayco Equipment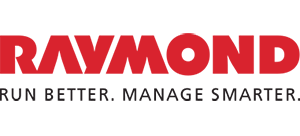 Shipping Raymond Equipment
Our company is here to serve all our clients to ship their heavy construction, agricultural or forestry equipment with reliable, trustworthy and on-time services. With Raymond construction equipment, we work using logistics, and proven methods and all our team members are open to adopting new technologies that help us move forward and serve our customers better.

Transport Raymond Equipment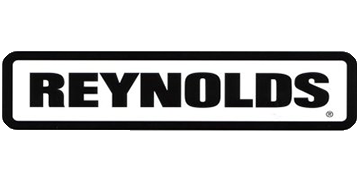 Shipping Reynolds Machinery
We have specialized, and we have more than a decade of experience in heavy equipment transportation industry. We offer proper transportation to load, safely and securely move your heavy equipment to any place within the United States. Additionally, we can move your load across the states to Canada and Mexico. Our transportation systems are specialized to withstand the weight, width and other complications associated with the center of gravity while moving heavy equipment. Our expert in the field match your load with the right truck, ensure it complies with the state and national standards, and it is appropriately adjusted to conform with per axle weight requirements that once the journey starts, all you need is to relax and wait for your to arrive at its destination safely and securely.

Transport Reynolds Machinery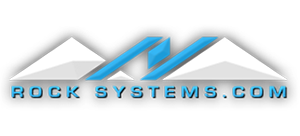 Shipping Rock Systems Equipment
Even if they are as heavy as the biggest rocks on earth, we can carry them. There is no bigger equipment that can overcome our set of specialized vehicles we have put into place for hauling them. We have trailers like double drop decks. Double drop removable goosenecks, multi-axle RGNs and extendable drop decks suitable for accommodating any load that comes our way. Our drop decks enable us to transport all types of high loads whose length ranges between 25 to 30 Metres while our extendable drop decks allow us to extend the distance up to loads of 50 meters length. This means that even if your load is how long, we can still move it for you.

Transport Rock Systems Equipment

Shipping Rome Equipment
We move all Rome construction equipment of all shapes sizes and weights. We have an extensive fleet of RGNs mostly used for moving cranes, forklifts, construction machinery and other heavy machinery that can do with or without trailers. With variation in axle types, lengths and heights and decks that are either flat floor, beam or drop side, we can haul any load of whichever size weight or shape to any destination.

Transport Rome Equipment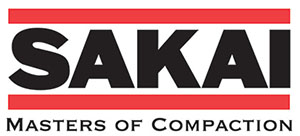 Shipping Sakai Equipment
We have specialized vehicles that can haul any equipment whether heavy, oversized, over dimensional or has a shape that cannot allow it to travel on regular vehicles. Once you trust us to ship Sakai construction equipment, expect your load whether personal or commercial heavy equipment, to reach its destination in the same condition that it left. Furthermore, we have specialized agents who are always ready to answer your call anytime and pick up your equipment.

Transport Sakai Equipment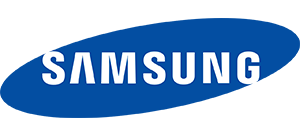 Shipping Samsung Equipment
At heavy haulers, our equipment is always ready to move you load any time your request. Our experienced drivers, agents, and all logistic team members are available 24 hours a day throughout the week to pick your calls and take your load to their destination. Regardless of the type of weight, our company can to haul any. We have insurance and licenses we are bonded to transport any kind of heavy loads across the United States, Canada, and Mexico. We carry all loads that are legally permitted by the state and national authority which ranges from heavy hauling to flatbed transportation.

Transport Samsung Equipment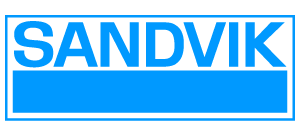 Shipping Sandvik Equipment
At heavy haulers we do not procrastinate, we deliver our promise. We do on-time deliveries, and we offer high, quality and reliable services to all our clients regardless of the manufacturer, type, size, shape or weight of the load. For Sandvik construction equipment, hire our services today and enjoy the most efficient, affordable and reliable transportation with no complications, damages and total security for your load.

Transport Sandvik Equipment
Shipping Sany Global Equipment
We have been servicing prominent companies across the country for some years. In the effort to expand our reach and services, we have come across clients great and loyal. Our impressive services in the transportation of fragile, oversized and otherwise overload equipment have been outstanding since time immemorial. Among other factors that make us stand out from the rest, our loyal client base has managed to benefit from our heavy hauling services including Sany Global.

Transport Sany Global Equipment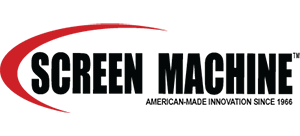 Shipping Screen Machines Lifts
We move all Screen Machine of all shapes sizes and weights. With an extensive fleet of RGNs which have variation in axle types, lengths and heights and decks that are either flat floor, beam or drop side, we can haul any load, whichever size weight or shape to any destination. We move cranes, forklifts, construction machinery and other heavy machinery that can go with or without trailers. We use experienced drivers with expertise and specialization in heavy equipment transportation. Our logistics team ensures your load conforms to all state and national standards thus there are no worries of risks associated with non-compliance when you trust us with your shipment.

Transport Screen Machines Lifts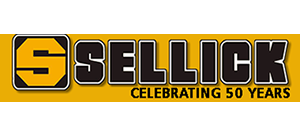 Shipping Sellick Equipment
At heavy haulers, we move any agricultural, construction equipment, or any other type of cargo. We not only transport super loads, freights and heavy equipment but also all kinds of new flatbeds, most specialized over dimensional loads, cranes, catastrophic recovery machines and we even move container spreaders to any place you want them to be. Our Drop deck trailers are highly versatile and crucial pieces of equipment for any job in the transportation industry. Once we promise to offer our services, expect your load whether personal or commercial heavy equipment, to arrive safely and in same condition that it left. Furthermore, we have specialized agents who are always ready to answer your call anytime and pick up your equipment.

Transport Sellick Equipment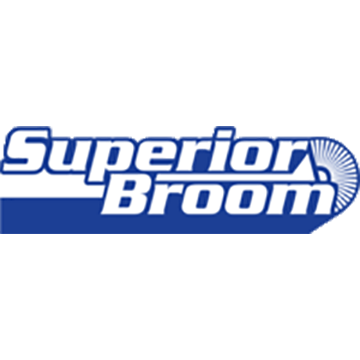 Shipping Superior Brooks Machinery
We spend significant time handling same-day deliveries in the country. We know how to move cargo through the ideal path conceivable around each state. Why should you use our devoted truck services? Our clients request various services and hauling needs regularly.

Transport Superior Brooks Machinery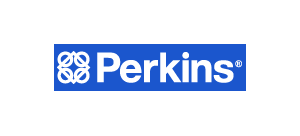 Shipping Perkins Heavy Machinery
Heavy Haulers have the best mode of transport in transporting heavy equipment mentioned. We have all the necessary stuff to facilitate your heavy equipment transportation. The transport systems in our company have a unique design in such a way that, they can accommodate equipment of whichever size, shape, height, width or weight.

Transport Perkins Heavy Machinery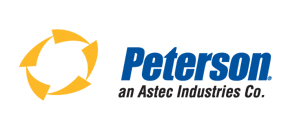 Shipping Peterson Pacific Heavy Machinery
We are a material and machinery shipping company with substantial expertise in massive trucking operations. We operate crosswise over Mexico, Canada, and The United States. We consider ourselves transportation leader assigned to bundling and dispatching your cargo needs.

Transport Peterson Pacific Heavy Machinery