Transportation of Kenworth Trucks Made Easy
When it comes to transporting Kenworth trucks, we move all types of vehicles including dump trucks, utility trucks, bucket trucks, food trucks, light and heavy duty trucks,and semi trucks regardless of their size, shape or the distance they need to go. Heavy Haulers has the most experienced drivers and an elite logistics team who understands the ins-and-outs of transportation and shipping. Together, we'll ship your Kenworth truck to its destination safely and on time.
Heavy Haulers is the Right Choice for Your Kenworth Truck
We understand Kenworth trucks come in various weights, sizes, and dimensions. We have a variety of specialized trailers including RGNs, flatbeds, drop decks and step decks to move your truck to its destination safely, quickly, and on time. Over a decade of shipping and transporting experience has given us the tools and the ability to adapt to any situation. Choose Heavy Haulers and experience the difference for yourself.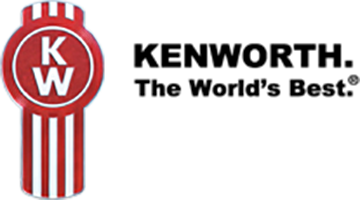 Shipping a Kenworth Truck?
Call us
(800) 908-6206
Your Trusted Partner for Shipping Kenworth Trucks
Your Kenworth truck and it's security during transport is important. At Heavy Haulers, we offer 24/7 reliable, dependable, and affordable shipment services for Kenworth trucks. We understand the value of your cargo and its security during transit. Our company is licensed, bonded, and insured for shipping trucks across the United States, Mexico, and Canada. We follow the proper loading procedures, ensure your shipment is well-secured, and obtain all the paperwork and permits needed during transit. For over dimensional trucks, we provide escort to ensure your cargo is safe.
Common Kenworth Trucks We Ship:
● Kenworth W990 Transport
● Kenworth T680 Shipping
● Kenworth T880 Transport
● Kenworth C500 Shipping
● Kenworth C500A Transport
● Kenworth C500B Shipping
● Kenworth G700 Transport
● Kenworth ICON 900 Shipping
● Kenworth K100 Transport
● Kenworth T170 Shipping
● Kenworth T2000 Transport
● Kenworth T400 Shipping
● Kenworth W924 Transport
● Kenworth K270 Shipping
● Kenworth K370 Transport
● Kenworth W900 Shipping
● Kenworth K100C Transport
● Kenworth K100E Shipping
● Kenworth K270 Transport
● Kenworth K300 Shipping
● Kenworth K370 Transport
● Kenworth L700 Shipping
● Kenworth T440 Transport
● Kenworth T450 Shipping
● Kenworth T470 Transport
● Kenworth T600 Shipping
Recent Kenworth Truck Shipments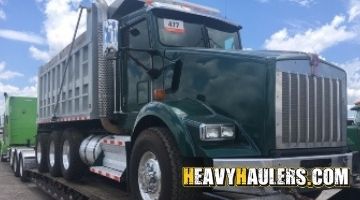 Kenworth Dump Truck Shipped Intrastate in New Jersey
Origin: Glassboro, NJ
Destination: Newark, NJ
Specs: Kenworth Tri-Axle T800; 29L x 8.5W x 12H; 27,000lbs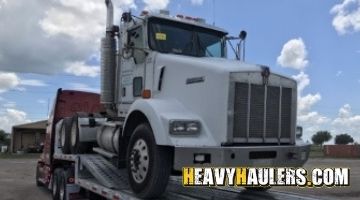 Kenworth T800 Daycab Shipped on a Step Deck Trailer
Origin: Sebring, FL
Destination: Hallandale Beach, FL
Specs: 2001 Kenworth T800 daycab; 53L x 8W x 10H; 36,000lbs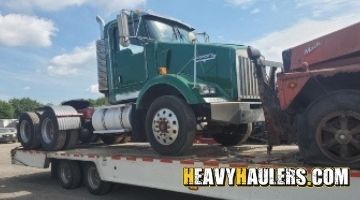 Shipping 2 Kenworth T800 Daycabs from ME to TX
Origin: Auburn, ME
Destination: Edinburg, TX
Specs: 2 2012 Kenworth T800 daycabs; 28L x 8W x 11H; 20,000lbs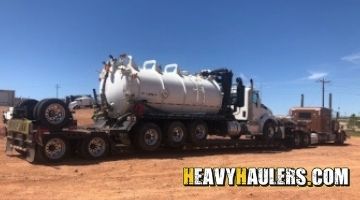 Transporting a Kenworth T880 Vacuum Truck
Origin: Watford City, ND
Destination: Calexico, CA
Specs: 2019 Kenworth T880 vacuum truck; 28L x 8W x 11H; 30,000lbs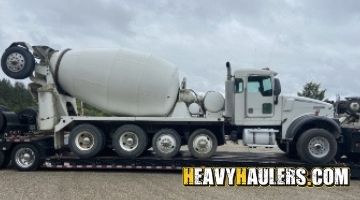 Kenworth W900 Mixer Truck Transport
Origin: Plant City, FL
Destination: Olathe, KS
Specs: 1999 Kenworth Mixer Truck; 31L x 8.5W x 13H; 35,000lbs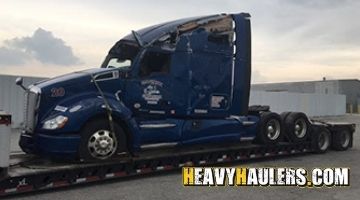 Inoperable Kenworth Sleeper Hauled on an RGN Trailer
Origin: Louisville, KY
Destination: Bakersfield, CA 93309
Specs: 2018 Kenworth Tandem Axle Sleeper 26L X 8.5W X 12.8H X 28,000lbs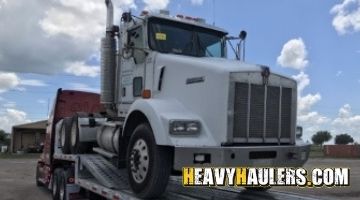 Kenworth t800 Daycab Hauled on a Step Deck Trailer
Origin: Sebring, FL 33875
Destination: Hallandale Beach, FL 33009
Specs: 2001 Kenworth T800 Daycab; 53L X 8W X 10H; 36,000lbs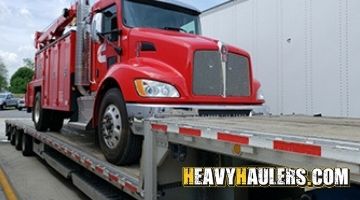 Kenworth T370 Service Truck Transported on a Stepdeck Trailer
Origin: Columbus, IN 47201
Destination: Dixon, CA
Specs: Kenworth T370 Service Truck; 26L X 8W X 9.75H; 27,000lbs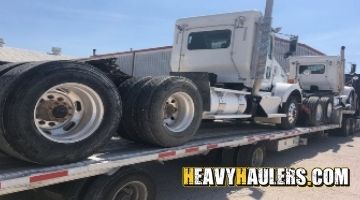 Kenworth Daycabs Shipped on a Stepdeck Trailer
Origin: Goldsmith, TX 79741
Destination: Durant, IA 52747
Specs: (2) Kenworth Daycabs; 26L X 8W X 10H; 18,000lbs