Charter Bus Shipping & Towing Services Locally and Long-Distance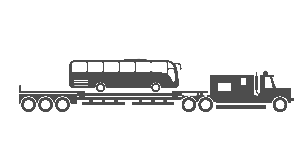 Charter Bus Hauling
Call Today! (800) 908-6206
When you need to transport your charter bus to any place within the United States, Mexico, or Canada, Heavy Haulers is the expert. We are trustworthy, reliable, and offers hauling services to all our clients at affordable prices. We don't waste your time sourcing the vehicle. Once you present your request to any of our team, we have a wide range of transportation trucks in our display explicitly designed to handle all shipments. We determine the right vehicle for your expedition, figure out the cost of your transportation, and arrange for shipping all in one transaction. Our highly experienced and trained drivers can navigate even the most complex routes, thus ensuring your load reaches its destination safely and securely. Trust us today and let us handle all charter bus transportation needs.
Why Heavy Haulers Is the Best Company Shipping Charter Buses?
No distance is too long for us, and no bus is too big for us. We have the best vehicles that can accommodate any bus regardless of its size. We ship all coaches nationwide. Call us on (800) 908-6206 and lets us move your bus across the United States Mexico and Canada.
We are bonded and insured for shipping of all types of buses, heavy and over dimensional loads and all other types of heavyweight transportation across the united states, Before we start any process, we make sure we have all the requirements, such as permits and individual licenses to avoid any delays that may cause inconveniences during shipping. We also provide escort cars and pilot cars during transportation where needed to make sure the load is secure. Furthermore, for loading and offloading of your bus, we hire crane services at both loading and delivery head facilitate a natural process, thus making sure there are no damages. We also provide trucking services upon request; hence, you can monitor the progress of your vehicle during transportation.
See what you need?
Call us for a FREE Shipping Estimate at (800) 908-6206
Common Trailer Types Available from Heavy Haulers
Heavy Haulers specializes in hauling heavy loads such as construction equipment, oil field rigging and Super Loads. We are wideload experts! We offer an extensive range of trailer choices, including:
Max Weight: 48,000 lbs. | Max Length 53 ft. | Max Width 8.5 ft. | Max Height 11 ft.




Max Weight: 45,000 lbs. | Max Length 29 ft. | Max Width 8.5 ft. | Max Height 11.5 ft.
Max Weight: 150,000+ lbs. | Main Deck Length 29 ft. | Well Width 8.5 ft. | Legal Height Limit 11.6 ft.




Max Weight: 48,000 lbs. | Max Length 53 ft. | Max Width 8.5 ft. | Max Height 8.5 ft.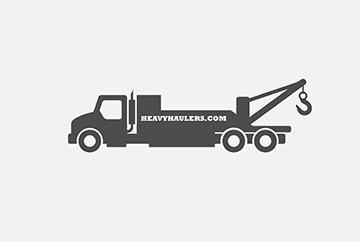 Heavy Hauling Trusted Charter Bus Towing Service (800) 908-6206
Need a charter bus towing service? Whenever you want to ship your charter bus to another place, Heavy Haulers is the better option to offer the towing service. Our specialists evaluate the towing cost to charge our client without overcharging them. We also have a variety of trailers that are driven by highly qualified drivers with many years of experience in the towing field. The trip planning team helps in ensuring that they scout on the safest and the shortest route to the destiny of your charter bus. Contact us for the most trustworthy towing service through (800) 908-6206.
Other Types of Buses Heavy Haulers has Experience Shipping
Have a bus to ship? Trust Heavy Haulers to move any type and sized bus anywhere in the United States, Canada, and Mexico! We provide same day bus shipping, cross-country bus towing local and long-distance. We're familiar with any make and model bus there is, some of the manufacturer's we commonly transport include:
See what you need?
Call us for a FREE Shipping Estimate at (800) 908-6206