Highway Bus Shipping Services in All 50 States, Canada, and Mexico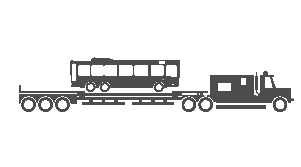 Highway Bus Transport
CAll Now! (800) 908-6206
Since no two highway bus hauls are the same, Heavy Haulers employs measures that counter any potential hitches that may arise. Extra-large buses will have the services of outriding escort and pilot cars for their safe conveyance. Route planning takes these dimensions into considerations when moving your bus anywhere within the US, Canada or Mexico. Call us today at (800) 908-6206 and have your highway bus moved safely and feasibly with Heavy Haulers.
Heavy Haulers will take on the shipping your highway bus to give you a relaxing peace of mind. Our logistics management teams handle your shipment's scheduling and organize delivery. Our trucking crews are supported by a state of the art logistical system that eases communication and makes the entire process smooth. All safety precautions are taken seriously to have your highway bus delivered just the way it's picked up.
A free no obligation quote will set you on the right path to an exhaustive highway bus hauling. Insurance is calculated with our fees to give you a one-off no hidden cost service.
See what you need?
Call us for a FREE Shipping Estimate at (800) 908-6206
Common Trailer Types Available from Heavy Haulers
Heavy Haulers specializes in hauling heavy loads such as construction equipment, oil field rigging and Super Loads. We are wideload experts! We offer an extensive range of trailer choices, including:
Max Weight: 48,000 lbs. | Max Length 53 ft. | Max Width 8.5 ft. | Max Height 11 ft.




Max Weight: 45,000 lbs. | Max Length 29 ft. | Max Width 8.5 ft. | Max Height 11.5 ft.
Max Weight: 150,000+ lbs. | Main Deck Length 29 ft. | Well Width 8.5 ft. | Legal Height Limit 11.6 ft.




Max Weight: 48,000 lbs. | Max Length 53 ft. | Max Width 8.5 ft. | Max Height 8.5 ft.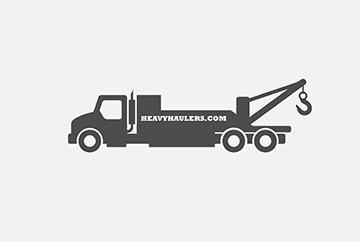 Are You Looking For The Best Highway Bus Towing Services? Heavy Haulers is the Answer
Need a highway bus towing service? Heavy Haulers is the choice to go for. Availability of expert drivers enables us to ship your bus to any destination without being limited by the terrain. The drivers are able to negotiate through the cities and all the weather roads until the bus is delivered in the right condition and at the right time. The specially designed equipment to load and offload the trailers sums it up all that we are the best in the bus towing field. Contact us for the best towing services! (800) 908-6206
Other Types of Buses Heavy Haulers has Experience Shipping
Have a bus to ship? Trust Heavy Haulers to move any type and sized bus anywhere in the United States, Canada, and Mexico! We provide same day bus shipping, cross-country bus towing local and long-distance. We're familiar with any make and model bus there is, some of the manufacturer's we commonly transport include: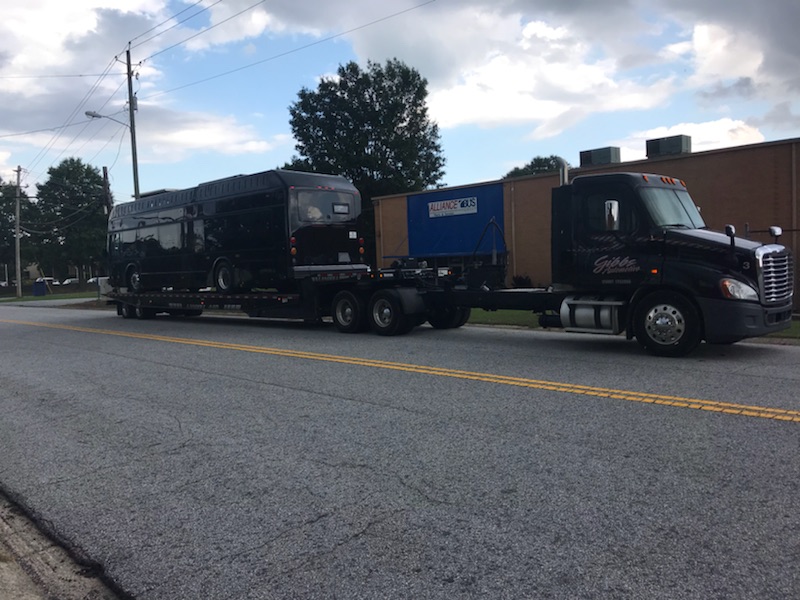 Start Your Highway Bus Transport with Heavy Haulers
All across North America, our Heavy Haulers crews are shuttling highway buses over state and county highways. We bring to the table over ten years of experience coupled with a comprehensive fleet that is capable of all contract sizes. Whether you have a single bus or an entire fleet, let Heavy Haulers demonstrate how easy we can get it there on (800) 908-6206.