Trust Heavy Haulers To Ship Your Church Bus To Its Next Destination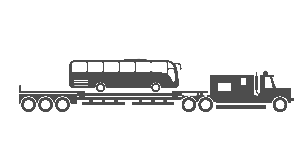 Church Bus Transport
Call Now! (800) 908-6206
Let Heavy Haulers handle the shipping of all church buses to the next destination. The distance, size, and dimensions of the coaches is not a limitation to us. With more than a decade in the logistics industry, we understand all the dynamics involved in the shipping industry. We know the best trailers types that are safe for shipping of your bus and we have a wide selection of trailers that can handle any coach regardless of its dimensions. Additionally, we have the best drivers with many years of experience who will ensure your bus arrives in its destination securely.
Why Choose Heavy Haulers for Church Bus Shipping Services?
Heavy Haulers is the best company to think of when it comes to transportation of church buses. We have drivers and logistics team you can trust to ship your vehicle securely to its destination. Call us on (800) 908-6206, and we will handle your transport.
At Heavy Haulers, our customer satisfaction is one priority. We offer trustworthy, reliable, and dependable services to all our clients. Once we promise to transport your load, we deliver. With the availability of different varieties of vehicles explicitly designed for large load shipping, you can rest assured Heavy Haulers is the company to choose. We have several trucks such the removable goose necks, flatbeds, step decks, and double drop decks all with adjustable abilities to accommodate any bus regardless of the size, shape, and weight thus ensuring your load is matched with the right truck for safe transportation.
See what you need?
Call us for a FREE Shipping Estimate at (800) 908-6206
Common Trailer Types Available from Heavy Haulers
Heavy Haulers specializes in hauling heavy loads such as construction equipment, oil field rigging and Super Loads. We are wideload experts! We offer an extensive range of trailer choices, including:
Max Weight: 48,000 lbs. | Max Length 53 ft. | Max Width 8.5 ft. | Max Height 11 ft.




Max Weight: 45,000 lbs. | Max Length 29 ft. | Max Width 8.5 ft. | Max Height 11.5 ft.
Max Weight: 150,000+ lbs. | Main Deck Length 29 ft. | Well Width 8.5 ft. | Legal Height Limit 11.6 ft.




Max Weight: 48,000 lbs. | Max Length 53 ft. | Max Width 8.5 ft. | Max Height 8.5 ft.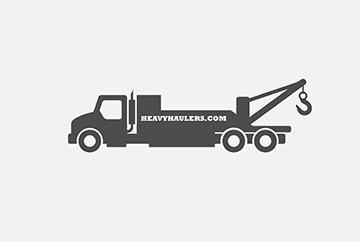 Church Bus Towing Service by
Heavy Haulers (800) 908-6206
Need a church bus towing service? The cost of towing is a factor to consider when choosing the company to ship your church bus. At Heavy Haulers, we charge affordable towing prices to our clients to reduce the shipping burden. We employ qualified drivers with many years of experience to ensure the safety of your bus. Our drivers are able to ship the buses to all the destinations requested without failing due to the high experience on different terrain. Our drivers are licensed, and the trailers insured to ensure that your bus is safe even in the cases of an accident.
Other Types of Buses Heavy Haulers has Experience Shipping
Have a bus to ship? Trust Heavy Haulers to move any type and sized bus anywhere in the United States, Canada, and Mexico! We provide same day bus shipping, cross-country bus towing local and long-distance. We're familiar with any make and model bus there is, some of the manufacturer's we commonly transport include: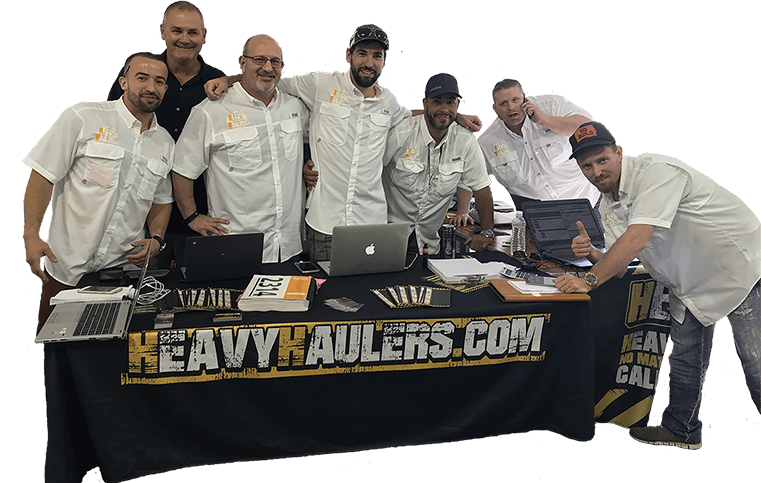 Let The Specialists Handle All Your Church Buses Shipping Needs With Heavy Haulers
We are specialists in the logistics industry. We understand the dynamics involved in the hauling industry, and you can trust us to haul your church bus to its destination easily at affordable prices. Contact us on (800) 908-6206 and experience a seamless, secure and transportation of your coach to its destination
We delight in having highly trained and experienced drivers and logistics professionals who work hard to ensure your bus is well secured and safely transported to its destination. They are highly knowledgeable about transportation matters and understands how to adjust your weight to comply with per axle weight requirement, thus facilitating smooth and seamless transportation. When it comes to the security of your bus, our company is bonded, licensed, and insured to make sure all your load is covered. For over dimensional weights, we obtain all the permits, and provide escort and pilot cars during transportation as well as hire crane services both at loading and delivery ends to ensure the safety of the whole process.
Trailer Chooser
Find The Exact
Trailer You Need
When it comes to shipping heavy equipment, there are multiple types of trailer transport. Depending on the size of your equipment, you'll need a trailer that's capable of safely hauling it, use our trailer finder tool to view your exact trailer!