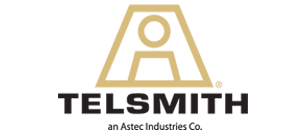 Let Heavy Haulers Transport Your Telsmith Construction Equipment Where it Needs to Be!
Heavy Haulers specializes in transporting oversized loads and heavy construction equipment, such as that manufactured by Telsmith. Telsmith primarily manufactures stone crushing equipment, including jaw, cone, and impact crushers. They also make vibrating equipment, including feeders and screens as well as portable, modular, and track plants.

Telesmith, Inc., was found over a hundred years ago, with a company philosophy of consistently going the extra mile to deliver high-quality stone aggregate crushing equipment that's user-friendly and safe. With a focus on innovative solutions for crushing and screening equipment, Telesmith is still a leader in the excavation and stone crushing business, creating efficient and economical mineral excavation solutions for businesses around the world. Give us a call at (800) 908-6206 for a FREE, no-obligation quote.
Transporting Your Telsmith Equipment
Choosing the right shipment service to transport your Telsmith crushing equipment can make the difference between your gear reaching the next job site on time and intact and delays or damaged equipment. A regular transport company may not have the expertise and proper equipment to safely load and drive over rough terrain and gravel or dirt roads.
Moving crushing equipment requires strict attention to detail including weight and balance, the torque of the rig hauling the trailer, and professional route planning. The bonded, double-insured team at Heavy Haulers focuses exclusively on the oversized and heavy equipment transport niche.
Common Telsmith Equipment Heavy Haulers Ships:

• Telsmith 10X21 Jaw (Rock) Crusher
• 57SBS Cone Crusher S/N 41212
• Telsmith 3258 Bare Jaw Crusher
• Telsmith 48FC crusher with motor and hydraulic system
• Telsmith 8X20 Vibro-King TL Portable Plant
• Telsmith 3' Gyrasphere Secondary Style Cone Crushing and Screening Plant
When It Comes To Transport - Heavy Haulers Has What you Need!
5-Star Rating (Transportreviews.com)

A+ Rating from (Better Business Bureau)

Contingency Insurance

Experienced Drivers

24/7 Customer Service

Oversize and Overweight Load Shipping Specialists

Transport Services in All 50 States, Canada, And Mexico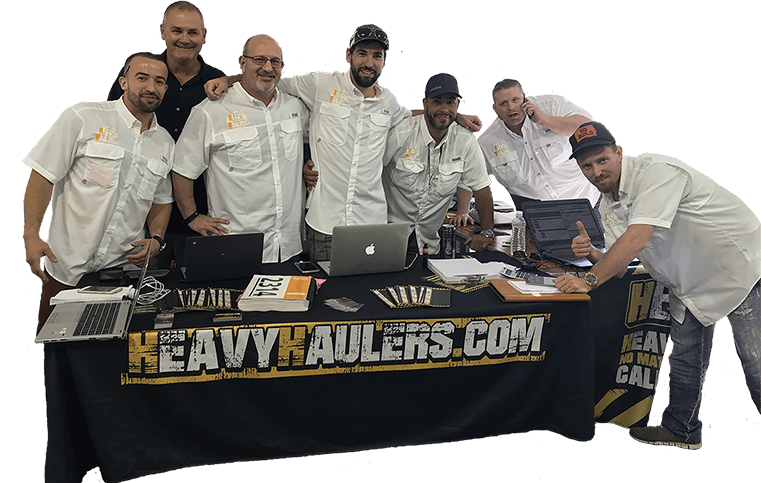 Looking For Transport
With a Specific Trailer?

Max Weight: 150,000+ lbs. | Main Deck Length 29 ft.
| Well Width 8.5 ft. | Legal Height Limit 11.6 ft.

Max Weight: 48,000 lbs. | Max Length 53 ft.
| Max Width 8.5 ft. | Max Height 8.5 ft.
Max Weight: 48,000 lbs. Max Length 53 ft. |
Max Width 8.5 ft. | Max Height 11 ft.
Max Weight: 45,000 lbs. | Max Length 29 ft.
| Max Width 8.5 ft. | Max Height 11.5 ft.
Heavy Haulers Ships Across All 50 States
Alabama - Alaska - Arizona - Arkansas - California - Colorado - Connecticut - Delaware - Florida - Georgia - Hawaii - Idaho - Illinois - Indiana - Iowa - Kansas - Kentucky - Louisiana - Maine - Maryland - Massachusetts - Michigan - Minnesota - Mississippi - Missouri - Montana - Nebraska - Nevada - New Hampshire - New Jersey - New Mexico - New York - North Carolina - North Dakota - Ohio - Oklahoma - Oregon - Pennsylvania - Rhode Island - South Carolina - South Dakota - Tennessee - Texas - Utah - Vermont - Virginia - Washington - West Virginia - Wisconsin - Wyoming
Heavy Haulers Pilot Car Services
Are you looking for a reliable pilot car
for your transport?
Get Started
Your Heavy Haulers Experience Transporting Telsmith
Shipping your Telsmith equipment begins with a call to our transport specialists at (800) 908-6206. Your quote includes door-to-door transport service using larger trailers and professionally trained drivers. Heavy Haulers also handles all the paperwork for weight stations, ensuring that your equipment transfer goes smoothly, as well as a code so you can track your equipment in real time. We're bonded, double-insured, and we can't wait to work with you.
Common Equipment Heavy Haulers Transports
Trust Heavy Haulers to transport any brand of equipment you own. Most of our drivers are experienced heavy-machinery operators who can safely maneuver your loads aboard our trailers. Some of the brands we have shipped include: