The Safe Way to Ship a Longwall Mining System
When looking for the right set of longwall mining system transport services, you'll need a dedicated shipping company that's armed with all the information, tools, and equipment required to load and haul a longwall mining system if you want the process to go smoothly. At Heavy Haulers, we don't expect you to be familiar with the intricacies that accompany the handling and transferring of this type of machine. We can help you to avoid any setbacks to your mining project by safely, efficiently handling all aspects of longwall miner shipping for you.
We make sure your longwall mining system is correctly packed so that it arrives undamaged at its destination. We ensure that transport is well-documented and insured correctly, meeting any domestic and international legal shipping requirements. When you choose the Heavy Haulers longwall miner transport company, your shipment will be protected against damage, loss, and delay. The haulers we decide to handle your longwall miner are all fully qualified, certified, and seasoned drivers that know how to handle this type of equipment safely.
Contact Our Expert Shipping Specialist's
(800) 908-6206
Transporting Oversized Longwall Mining Systems For 10+ Years
Our oversized longwall miner shipping service can help you to transport your valuable equipment from one coal mine to the next. We're longwall miner specialists, and as a nationwide longwall mining system transport company, we can assist you with mining projects of any size. If it's too big for other shipping companies to handle, you can rest assured that we're capable of providing the longwall miner shipping service you're looking for.
A longwall miner is a form of underground coal mining device that removes long, rectangular blocks from the coal face. Extensively used currently as the final stage of mining old room and pillar mines, longwall mining is also referred to as the conveyor mining method, so named because of one of their vital components, a hydraulic conveyor system. The entire device can be as large as 800 ft wide and 10ft tall. We have more than a decade of experience coordinating longwall miner haulage, splitting oversized shipments into manageable parts that meet all legal requirements for transport.
Parts of a Longwall Mining System Include:
● Longwall Cutters
● Longwall Mining Roof Supports
● Longwall Coal Shearers
How to Ship a Longwall Mining System with Heavy Haulers
To ship a longwall miner, you'll need access to a series of specialized trailers. At Heavy Haulers, we can help you to ship a longwall miner in multiple parts, protecting each wall cutter, roof shield support, and accessories from damage in transit. We have the expertise available to securely band your longwall miner parts onto a trailer bed capable of supporting its weight and the nationwide network to support transport of a longwall miner whether it's going across town, from Kentucky to Utah, or overseas. Contact us to get started with a quote for any of our longwall miner shipping services.
Common Trailer Types Available from Heavy Haulers
Heavy Haulers specializes in hauling heavy loads such as construction equipment, oil field rigging and Super Loads. We are wideload experts! We offer an extensive range of trailer choices, including:
Max Weight: 48,000 lbs. | Max Length 53 ft. | Max Width 8.5 ft. | Max Height 11 ft.




Max Weight: 45,000 lbs. | Max Length 29 ft. | Max Width 8.5 ft. | Max Height 11.5 ft.
Max Weight: 150,000+ lbs. | Main Deck Length 29 ft. | Well Width 8.5 ft. | Legal Height Limit 11.6 ft.




Max Weight: 48,000 lbs. | Max Length 53 ft. | Max Width 8.5 ft. | Max Height 8.5 ft.
HEAVYHAULERS.COM
START YOUR SHIPMENT TODAY!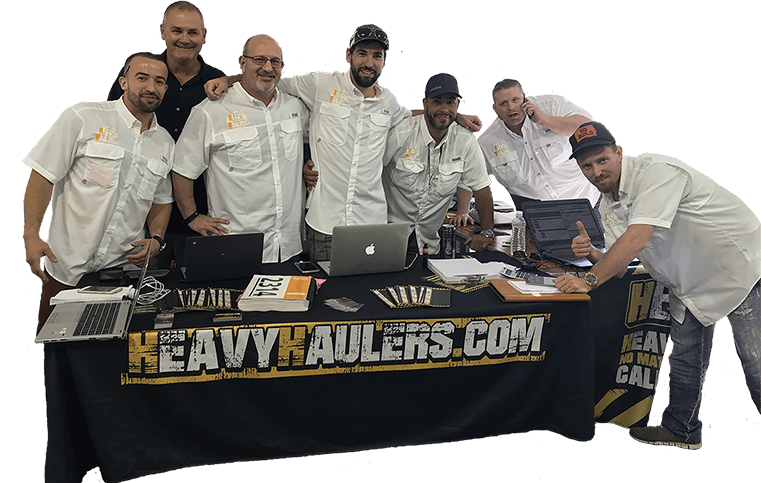 We Are Ready To Help You Haul Your Equipment!