Heavy Haulers Scooptram Shipping is Nationwide
We understand there are times when you may need to arrange for a scooptram shipping company to haul heavy-duty mining equipment long-distance, as well as across town. It doesn't matter to us if you're shipping a scooptram from one part of the city to another or if you're selling your unused scooptram to a buyer in another state. You'll get the same excellent service.
Transporting your scooptram from one location to the next can be done using a variety of trailers sourced by Heavy Haulers. We have access to a large fleet of step-decks, flatbeds, and low-boy trailers that are large enough to fit a scooptram and distribute its weight safely across multiple axles. All of our dispatchers and drivers are certified, licensed, and insured to undertake heavy equipment transport nationwide. We choose only the most experienced, reliable drivers to undertake national scooptram shipping transport service requests. Call now and let's get started! (800) 908-6206
Contact Our Expert Shipping Specialist's
(800) 908-6206
Dedicated Scooptram Shipping Services
When you transport a scooptram throughout the United States, you'll need a scooptram shipping company that's aware of all the rules and regulations associated with heavy equipment transport to guarantee the best scooptram shipping service. At Heavy Haulers, we have a dedicated team of scooptram shipping professionals that can answer queries regarding your chosen transport method and assist you with hauling a scooptram to its next destination.
Similar in setup to a front end loader, a scooptram is a low-profile loader that has a large bucket in front that's used to move ore throughout an underground mine. They can also be used as yard loaders in open-air construction sites. The bucket can weigh 5 tons or more, so the chosen trailer must be capable of handling such a heavy load. At Heavy Haulers, we make sure that every shipment is accurately rated and properly secured before transportation. No matter where your scooptram loader needs to go, we've got a specialized trailer and hauler waiting to assist you. We'll even help to load and offload your essential ore transport equipment if you haven't got the expertise onsite.
Common Scooptrams Shipped by Heavy Haulers:
● Caterpillar R600G
● Caterpillar R1300G
● Epiroc EST1030
● Epiroc ST1030
● Sandvik LHD Series
● Sandvik Tamrock Underground
● Wagner ST-2D
● Wagner ST-6C Underground
How to Ship a Scooptram
We begin the scooptram shipping process with an assessment of your scooptram's dimensions, including height, weight, and length. We'll then match your scooptram with a secure trailer that's large enough to accommodate your scooptram shipment. Your scooptram haulage request will be handled by professional haulers that will take special care to protect your scooptram during the length of time your scooptram transport service request is in progress with us. We provide a door-to-door delivery as part of our comprehensive scooptram transport services. Contact us for a quote, and we'll help you to get your scooptram shipping transport sorted. We're ready to get started! (800) 908-6206
Common Trailer Types Available from Heavy Haulers
Heavy Haulers specializes in hauling heavy loads such as construction equipment, oil field rigging and Super Loads. We are wideload experts! We offer an extensive range of trailer choices, including:
Max Weight: 48,000 lbs. | Max Length 53 ft. | Max Width 8.5 ft. | Max Height 11 ft.




Max Weight: 45,000 lbs. | Max Length 29 ft. | Max Width 8.5 ft. | Max Height 11.5 ft.
Max Weight: 150,000+ lbs. | Main Deck Length 29 ft. | Well Width 8.5 ft. | Legal Height Limit 11.6 ft.




Max Weight: 48,000 lbs. | Max Length 53 ft. | Max Width 8.5 ft. | Max Height 8.5 ft.
HEAVYHAULERS.COM
START YOUR SHIPMENT TODAY!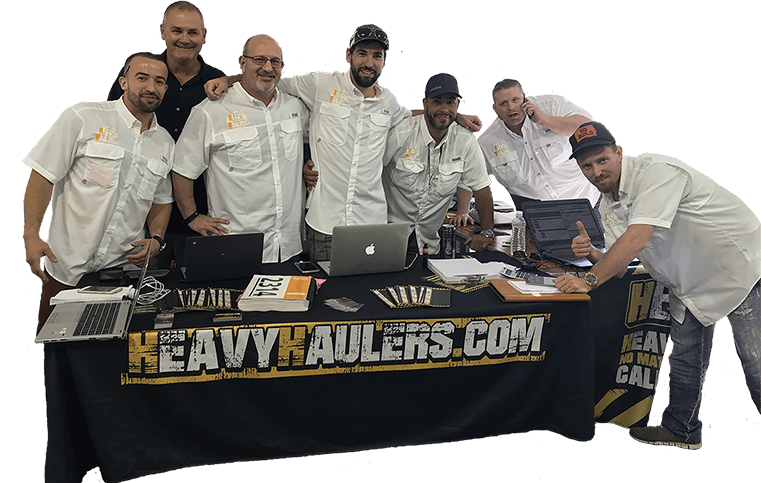 We Are Ready To Help You Haul Your Equipment!