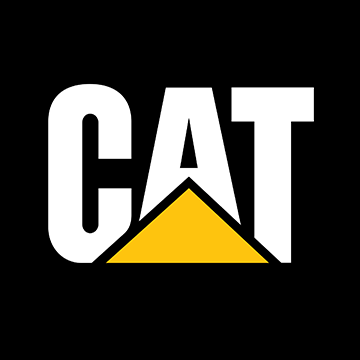 Caterpillar Generator Transport with Heavy Haulers (800) 908-6206
A caterpillar generator requires a Heavy Haulers multi-axle trailer for safe and comprehensive deliberate haulage. The weight rated flatbed or lowboy trailers that legally carry large industrial caterpillar generators is a vestige of Heavy Haulers. A free valuation that incorporates your schedule and deadlines will set the ball rolling in the transportation of your caterpillar generators with a toll-free call at (800) 908-6206

We handle everything so that you don't have to, taking on all aspects of caterpillar generator transport endeavors. Heavy Haulers transports all types of trolleys, proving that our systems can handle oversized cargo dimensions. Multiple varieties of large and oversized caterpillar generators are within our timely and dependable delivery service capacities.

Caterpillar Generators Towing with Heavy Haulers 101:
Caterpillar Tractor Company emerged in 1925 after the merging of C. L. Best Tractor Company and Holt Manufacturing Company. The name 'Caterpillar' however, had been in use since Benjamin Holt replaced wheels with chain tracks made of wood during the first decade of the 1900s. A chance remark by an unwitting bystander to this invention that the tractors crawled much like a caterpillar gave Holt a name for his tractor on tracks.
Caterpillar Inc. is the worldwide leading manufacturer of large industrial machinery, with offerings that include insurance and financial products. Heavy Haulers is proud to partner with caterpillar to bring their top range massive generator to your door.
Types of Caterpillar Generators That Heavy Haulers Transport:
• Caterpillar Power generators
• Caterpillar Backup generators
• Caterpillar Towable generator
• Caterpillar Gas Generators
• Caterpillar Steam Generators
• Caterpillar Petrol Generators
• Caterpillar Diesel Generators
• Caterpillar Commercial generator
When It Comes To Transport - Heavy Haulers Has What you Need!
5-Star Rating (Transportreviews.com)

A+ Rating from (Better Business Bureau)

Contingency Insurance

Experienced Drivers

24/7 Customer Service

Oversize and Overweight Load Shipping Specialists

Transport Services in All 50 States, Canada, And Mexico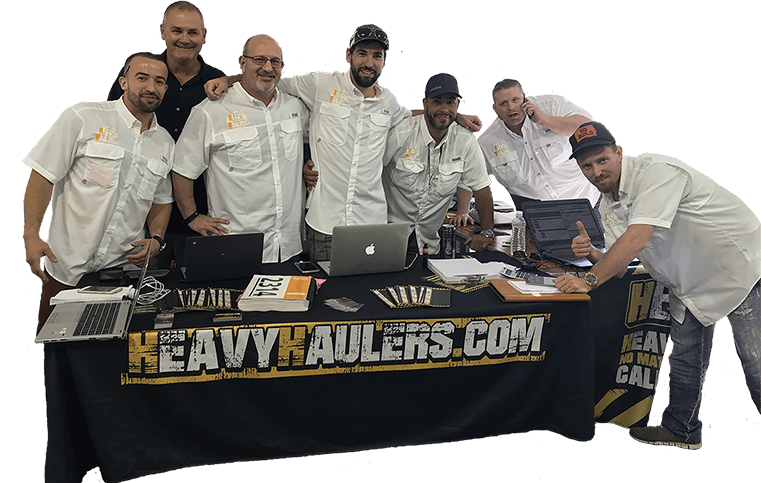 We transport many brands of Generators across the country and North America
Trust Heavy Haulers to transport any brand of trailer you own. We are experienced in handling all types of brands and manufacturers, we have hands-on experience shipping all trailer manufacturers there is on the road! Some of the trailer brands we commonly ship include:
Looking For Transport
With a Specific Trailer?

Max Weight: 150,000+ lbs. | Main Deck Length 29 ft.
| Well Width 8.5 ft. | Legal Height Limit 11.6 ft.

Max Weight: 48,000 lbs. | Max Length 53 ft.
| Max Width 8.5 ft. | Max Height 8.5 ft.
Max Weight: 48,000 lbs. Max Length 53 ft. |
Max Width 8.5 ft. | Max Height 11 ft.
Max Weight: 45,000 lbs. | Max Length 29 ft.
| Max Width 8.5 ft. | Max Height 11.5 ft.
Heavy Haulers Ships Across All 50 States
Alabama - Alaska - Arizona - Arkansas - California - Colorado - Connecticut - Delaware - Florida - Georgia - Hawaii - Idaho - Illinois - Indiana - Iowa - Kansas - Kentucky - Louisiana - Maine - Maryland - Massachusetts - Michigan - Minnesota - Mississippi - Missouri - Montana - Nebraska - Nevada - New Hampshire - New Jersey - New Mexico - New York - North Carolina - North Dakota - Ohio - Oklahoma - Oregon - Pennsylvania - Rhode Island - South Carolina - South Dakota - Tennessee - Texas - Utah - Vermont - Virginia - Washington - West Virginia - Wisconsin - Wyoming
Heavy Haulers Pilot Car Services
Are you looking for a reliable pilot car
for your transport?
Get Started