Most Expert Power Plant Generator Transportation Services Comes From HeavyHaulers.com!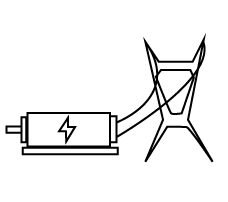 Power Plant Generator Transport
The Heavy Haulers is an expert in wide loads; we haul different loads from contractions equipment, agriculture equipment, trucks, and all types of generators, oil field rigging and any other load you might think of. We have been in this business for over a decade, and we believe we have improved to giving you a first class transportation service. We move loads to 50 states in the US including Canada and Mexico. We have a range of trailers that will assist you in moving your loads, they include;
• A double drop deck trailer
• Step deck trailer
• Fatbet trailer
• Removable gooseneck trailer
We also transport other types of equipment such as Motor graders, scrapers, cranes, dump trucks, forestry equipment, bulldozers, street sweepers, oil/gas process plant, drills, rollers, scissors, skid steer loaders, forklifts, crawler loaders, and backhoes. We are n award-winning company that has specialized in heavy load transportation. So when you need to move your power plant generator, Heavy Haulers will transport it to where you need it to be. We have a team of experts who will look into the logistics and give you a budget that is favorable to your pocket and give you a time schedule of how long it will take.
Choose Professional Power Plant Generator Shipping Services - Our 5/5 Star Business
Heavy Haulers will do all the work for you, but our customer service team might ask you several questions that will assist in transportation. The questions might be where do we pick it and where do we drop it, type of power plant generator, weight, size and when do you want to move it. We have our seven branches located in different States, so we will handle all the restrictions across the board for you. At Heavy Haulers, we handle all types of load regardless of its weight, size or shape. We have been doing this business for years now, and we believe that we are the best in this business of transporting wide loads.
Learn More About Power Plant Generators and How to Transport One with Us
A power plant generator is a facility that is used to generate electricity; it rotates machines that convert the mechanical power to electrical power. Most power plant generators burn oil, coal, or nuclear energy while some use renewable energy such as solar, wind, hydroelectric or wave energy. There are many types of power plant generators, but they are normally distinguished by electricity capacity, MVA or megavolts amperes. Before one decides on the type of power plant generator, there are many factors that one considers, and this depends on the purpose of needing one.
When you think of moving a power plant generator, think of Heavy Haulers. This is because we have successful deliveries before, so you can trust us for transportation. We will help you move it from a location to another without any restrictions to the size or nature of the generator. Whether it's a short distance or long, we have all that is required for a smooth and secure process. With our team of experts, you can relax as we will move it professionally. We will transport your generator anywhere you want us to move it, this is because we have experts who will make sure your generator is on the right trailer, covering it if necessary and strapping it securely. When it comes to the means of transportation, there are many factors that are checked by our team of experts before they can decide on how it will be transported. They will consider the size, weight, length, and width and choose the appropriate truck that will assure safe and movement.
We transport many brands of Generators across the country and North America
Trust Heavy Haulers to transport any brand of trailer you own. We are experienced in handling all types of brands and manufacturers, we have hands-on experience shipping all trailer manufacturers there is on the road! Some of the trailer brands we commonly ship include:
Common Trailer Types Available from Heavy Haulers
Heavy Haulers specializes in hauling heavy loads such as construction equipment, oil field rigging and Super Loads. We are wideload experts! We offer an extensive range of trailer choices, including:
Max Weight: 48,000 lbs. | Max Length 53 ft. | Max Width 8.5 ft. | Max Height 11 ft.




Max Weight: 45,000 lbs. | Max Length 29 ft. | Max Width 8.5 ft. | Max Height 11.5 ft.
Max Weight: 150,000+ lbs. | Main Deck Length 29 ft. | Well Width 8.5 ft. | Legal Height Limit 11.6 ft.




Max Weight: 48,000 lbs. | Max Length 53 ft. | Max Width 8.5 ft. | Max Height 8.5 ft.
Let Heavy Haulers Move Your Power Plant Generators
Heavy Haulers will transport your power plant generator to your desired location and make sure it is where it needs to be. By letting us move your generator, we make sure to minimize on time, energy and the hassle. We are a licensed company that means we can you that your load will reach the set location unscratched. We are the best in this industry; we will include all the expenses including weigh stations and customs in order to save time.
Get in touch with us today as we transport your power plant generator to where you need it to be. With Heavy Haulers, you can sit back and relax for we have done this several times with excellent recommendations from our clients. We make the whole process easy to our clients by keeping you updated in every step from planning, shipping to placement on the location.
HEAVYHAULERS.COM
START YOUR SHIPMENT TODAY!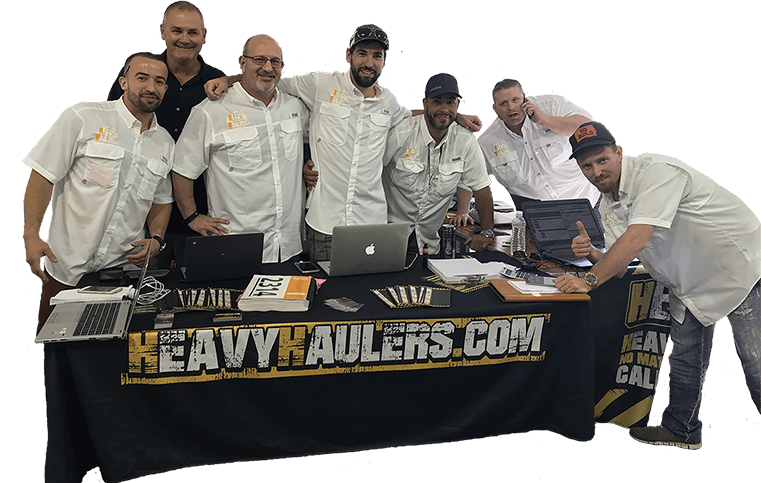 We Are Ready To Help You Haul Your Equipment!
See what you need?
Call us for a FREE Shipping Estimate at (800) 908-6206