Trust Heavy Haulers to Transport your Marine Generator Locally or Long-Distance!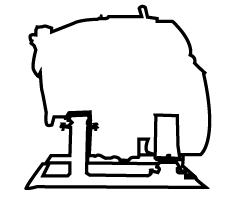 Marine Generator Transport
Trust Heavy Haulers to transport or relocate your marine generator from one place to another in three countries, Mexico, Canada and Mexico. Being large equipment, a marine generator requires professional care; Heavy Haulers has a highly trained and experienced team of logistics experts; they will ensure that your marine generator is scheduled for transport and delivered within the agreed timelines at an affordable cost.
Uses of Marine Generators & Why Transport One?
Marine generators are built with the intent to be used on aboard ships, boats just to mention a few of watercraft types. They are designed to handle a load of different electrical equipment on the vessel, such as heating/cooling systems, radios, lights, and appliances among others.
Heavy Haulers Geographical Coverage Moving Marine Generators
Heavy Haulers is licensed to operate in all states of three countries, the United States, Canada, and Mexico. We have 7 branches across all states, and you can visit any of our branches. In this branch, you will find our branch coordinators, who will offer our quality services to you.
We will transport your marine generator across different states or within your state in the United States, Canada, and Mexico. With more than 10 years of transporting heavy equipment, be sure that we know the intricacies of shipping a marine generator to and from your state. Trust us to pick up and deliver your marine generator on time and at the best price possible. Note that distance is not an issue to us; we can transport the generator around the corner or on distant places.
Heavy Haulers Equipment Can Handle Shipping Any Sized Marine Generator
We provide loading and offloading services on request. To facilitate this, we have cranes and forklifts as well as experienced operators to load your marine generator on to our trucks.
We also have different trucks and will ensure that your marine generator is transported on the best truck option for a safe and timely delivery.
We have escort and pilot cars; these will be offered on request to accompany your overload marine generator. Our pilot drivers are well trained and experienced to navigate through traffic to ensure that we adhere to agreed delivery timelines.
We also have millwrights that are deployed on request to install marine generators for you as we as uninstall it in case you are relocating any marine generator from one watercraft to another.
We transport many brands of Generators across the country and North America
Trust Heavy Haulers to transport any brand of trailer you own. We are experienced in handling all types of brands and manufacturers, we have hands-on experience shipping all trailer manufacturers there is on the road! Some of the trailer brands we commonly ship include:
Common Trailer Types Available from Heavy Haulers
Heavy Haulers specializes in hauling heavy loads such as construction equipment, oil field rigging and Super Loads. We are wideload experts! We offer an extensive range of trailer choices, including:
Max Weight: 48,000 lbs. | Max Length 53 ft. | Max Width 8.5 ft. | Max Height 11 ft.




Max Weight: 45,000 lbs. | Max Length 29 ft. | Max Width 8.5 ft. | Max Height 11.5 ft.
Max Weight: 150,000+ lbs. | Main Deck Length 29 ft. | Well Width 8.5 ft. | Legal Height Limit 11.6 ft.




Max Weight: 48,000 lbs. | Max Length 53 ft. | Max Width 8.5 ft. | Max Height 8.5 ft.
Choose Heavy Haulers to Transport your Marine Generator
Our services are reliable and trustworthy. Our pricing is transparent, itemized and negotiable. We itemize the bill to ensure that you review and understand what you are paying for. We allow you to negotiate for your price and we agree on the best price for transporting your marine generator.
We do not undercut prices from other providers, and we are highly determined to offer quality services to make our customers happy.
Contact Heavy Haulers to Move Your Marine Generator
You can reach us on email at dispatch@heavyhaulers.com or call us on 800 908 6206; our call lines are live from 7am through 10pm EST 7 days a week. We have a support team that has excellent communication skills and all the information about our services.
HEAVYHAULERS.COM
START YOUR SHIPMENT TODAY!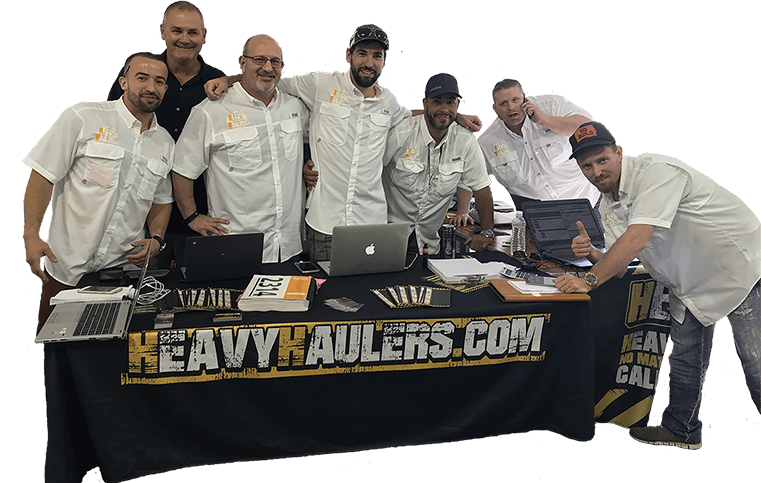 We Are Ready To Help You Haul Your Equipment!
Office and Admin Capacity for Heavy Haulers
We have three categories of marine generator Shipping experts
• Licensed and experienced professional drivers
• The team of logistics experts
• Support staff team
• To provide quotes and invoices at no charge
The main duties of our marine generator shipping experts
• To calculate the freight insurance charges for your generator
• Determine the cheapest path for your marine generator, and this will ensure that you get the best value for your money
• Help categorize the marine generator correctly. The loads are categorized as either Normal or overload. Overload cargo is subject to specified terms and conditions of transportation.
• To deploy escort and pilot cars for overloads on request
• To apply for all permits required to transport your marine generator
• To ensure that your marine generator conforms to all freight requirements
• Provide the transportation cost for your marine generator
• To schedule the delivery time and route.
Our support staff team will ensure that all your requests are correctly documented and attended to. They will also provide reports on the movement of the marine generator from pick up to a delivery point as they will be tracking and monitoring the same. This team has excellent communication and problem-solving skills and will ensure that freight issues if any are addressed fast and amicably. You are therefore assured of a stress-free transportation period for your marine generator as we own the entire process and run it professionally for you at an affordable price.